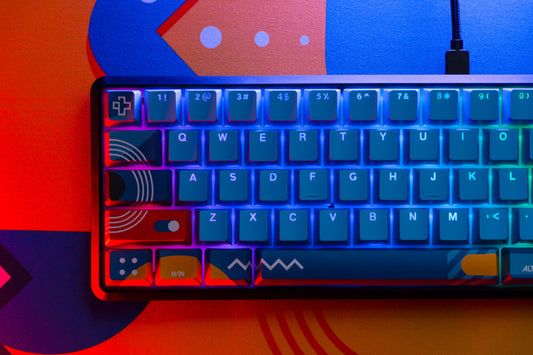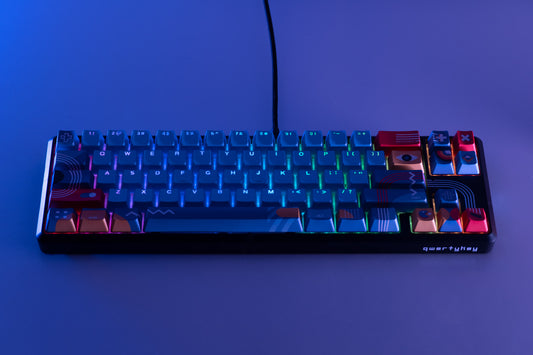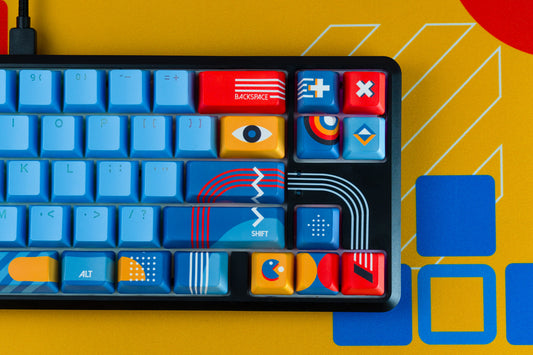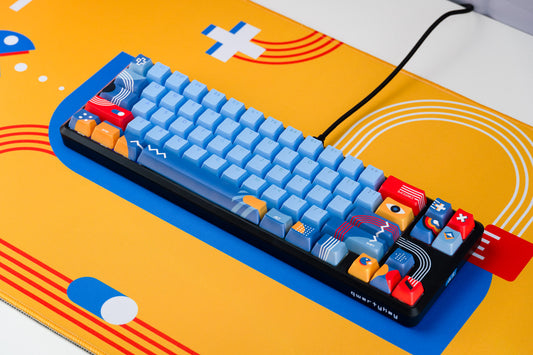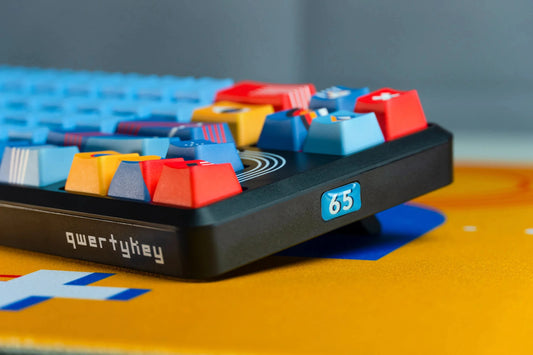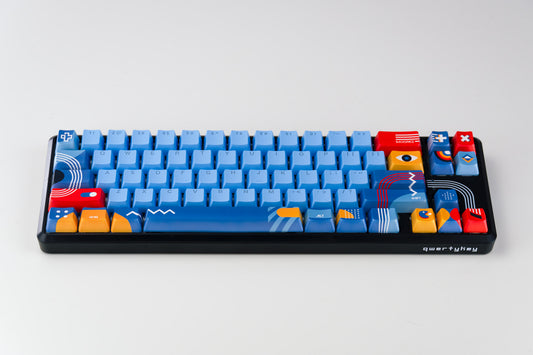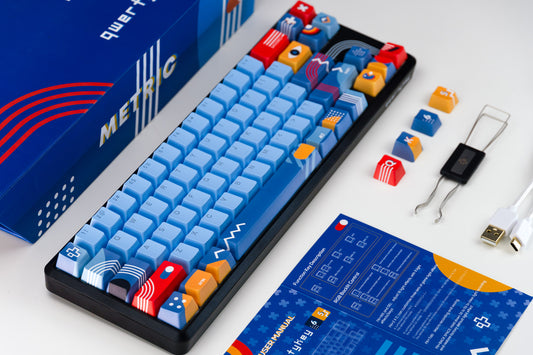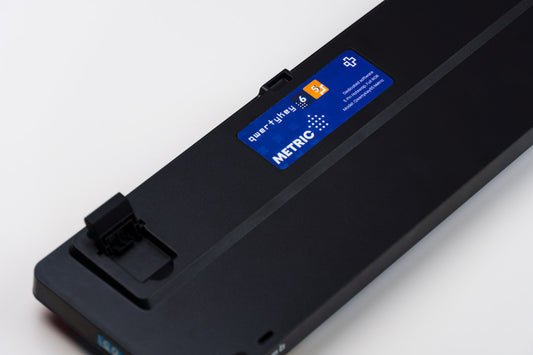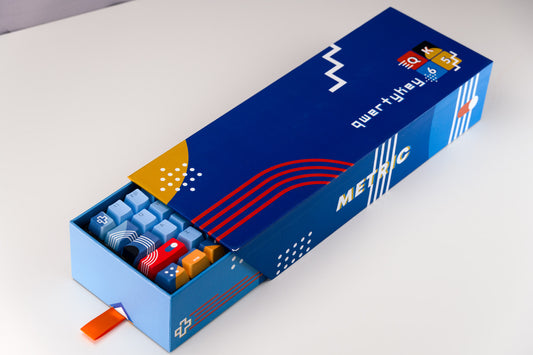 QwertyKey65 Metric Hotswap RGB Mechanical Gaming Keyboard
QWERTYKEY65
METRIC.
UNIQUE DESIGN.
QwertyKey65 keyboards come with a unique design created by us. Each of the QweryKey65 models have been thought out key by key down to the smallest detail of the packaging to provide the most pleasant experience for users.
3 VARIANTS.
Metric. Arcades. Hurricane.
Prelubricated Stabilizers.
Pre-lubricated stabilizers for a more pleasant and quiet sound.
Full RGB.
Full RGB lighting with over 19 customizable lighting modes from the keyboard software.
Hotswap.
You can change the stock switches with any 3 or 5 pin switch for the sound you want. Whether you want something louder, whether you want something silent, easy or hard to press, you can change everything according to your preferences.
Good acoustics
straight out of the box!
The keyboard contains 2 EVA foam pads for better acoustics of the keyboard. A layer of foam is between the PCB (electronic part) and the keyboard plate and another layer in its case.
Compact layout.
A 65% layout that does not take up much space on your desk, at the same time this allows it to be compatible with almost any set of keycaps available.
Software.
Dedicated software to customize the RGB and keyboard macros. Choose, set and modify from the range of light, intensity and color games. Exactly as you wish!
Super!!
Am ezitat puțin când am văzut prețul!
Dar pot spune ca m-am îndrăgostit de aceasta minunata tastatura, ce design are și ce culori, detalii. Despre cele 18 efecte de lumini din care poți alege este nemaipomenit!! Super super tastatura, Mulțumesc băieților de la qwertykey pentru asa munca, Mulțumesc Lorin.. GG
Recomand!
Am aceasta tastatura de ceva timp. Când am cumpărat-o și am scos-o din cutie,arată mult mai bine ca in poze.
Se aude foarte bine. Un avantaj al tastaturii Hotwap este ca poți scoate ușor tastele și switch-urile.
👍👍👍👍👍👍👍👍👍👍👍👍👍👍👍👍
O tastatura peste asteptari.
Am ales aceasta tastatura dupa ce am vazut recenzia mai multor persoane legata de produsele QK. Primul lucru care mi-a atras atentia este calitatea acestei tastaturi, este grea , bine inchegata, dimensiunea este geniala pentru iubitoriii de tastaturi 65%, materialele se simt super bine la atingere, suna impecabil in varianta stock . Sunt super multumit de ce am ales pana la urma. Pentru cei ce inca nu s-au decis, aveti incredere in baietii de la QK, au facut o treaba geniala cu aceasta tastatura.
Qwertykey 65
Superba. O tastatura cu un layout de 65% care te face sa te indragostesti de aceasta tastatura. Sunetul tastaturii si Felling-ul te lasa uimit. Felicitari echipa Qwerty.
Quirky, clacky, great
Got mine with brown switches and they feel great! I'd definitely recommend lubing the switches, but they're plenty tactile and responsive out of the box. I just like them silent & thocky.
Overall the keyboard sounds great as-ism with no express need for tweaking out of the box. It feels great to type on, looks even better than in the pictures and there are quite a few light modes that make it a treat.
In my experience, the space bar was a bit loud for my taste, even though the stabilisers are well lubricated. I swapped the switch with a silent one and made it perfect to my preference. I strongly recommend getting an X9 (or X4) test board with a mix of switches and then swapping and tuning to your liking.
The build quality is really solid (more solid than I expected, really), and the foam pads do a good job to keep the board sounding and feeling tight. The risers on the back are surprisingly sturdy - I mean I've never had a store-bought keyboard ever with such sturdy legs.
The caps are really well made. I'm impressed by the print quality for the graphics on the keys, and the colors really pop, even without the RGBs. The overall design and color scheme already speak for themselves.
I'm really happy with it and I'm glad I finally placed the order. The delivery time (literally 25 hours from order to delivery, in Romania of course), packaging and the extra goodies in the box make the overall experience something I'd 100% recommend.