Frequent questions
All orders leave at the latest the next day after placing the order, and the delivery time is 1-2 WORKING days.
For any change you would like to make to your order, you can call the phone number:0371 236 224between 9:00-16:00 from Monday to Friday and talk to one of the QwertyKey employees.
For each order placed on our website, an automatic email is sent to the address filled in by the customer with the tracking number of the order. Afterwards, the order can be tracked here:https://www.fancourier.ro/awb-tracking/
QwertyKey delivers throughout Romania via Fan Courier and anywhere in the world via DHL Express.
If you encounter any kind of problem with your order, please call the phone number:0371 236 224between 9:00-16:00 from Monday to Friday and talk to one of QwertyKey employees.
A hotswap keyboard is a keyboard that allows you to change your switches as well, not just the keycaps as with most keyboards.
Most users want to try several types of switches, because some later find out that the switch they chose is too noisy or too silent for example. At the same time, if you plan to lubricate your keyboard, the hotswap function allows you to remove the switches with a simple tool, which is usually found in the keyboard box.
The quietest switch that comes on a stock keyboard is the Red (linear), Brown is a middle ground between them, being a tactile switch, and the loudest is the Blue (Clicky) switch.
Our keyboards try to offer you the most pleasant experience straight out of the box, without making many changes at home to it. Most of our keyboards come with a layer of foam in the keyboard case to eliminate the echo inside the case. At the same time, most of the stabilizers are pre-lubricated to give keys such as space, shift, enter, backspace a sound and a smoother press.
The quietest switches on the website are the Durock Dolphin (linear) and Durock T1 Shrimp (tactile) models.
Unfortunately, QwertyKey only offers warranty services for keyboards purchased from our website.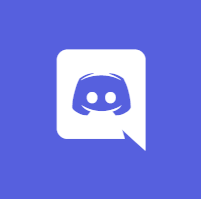 Discord Community!
For constant updates on stocks and new products, we suggest you join our discord server!