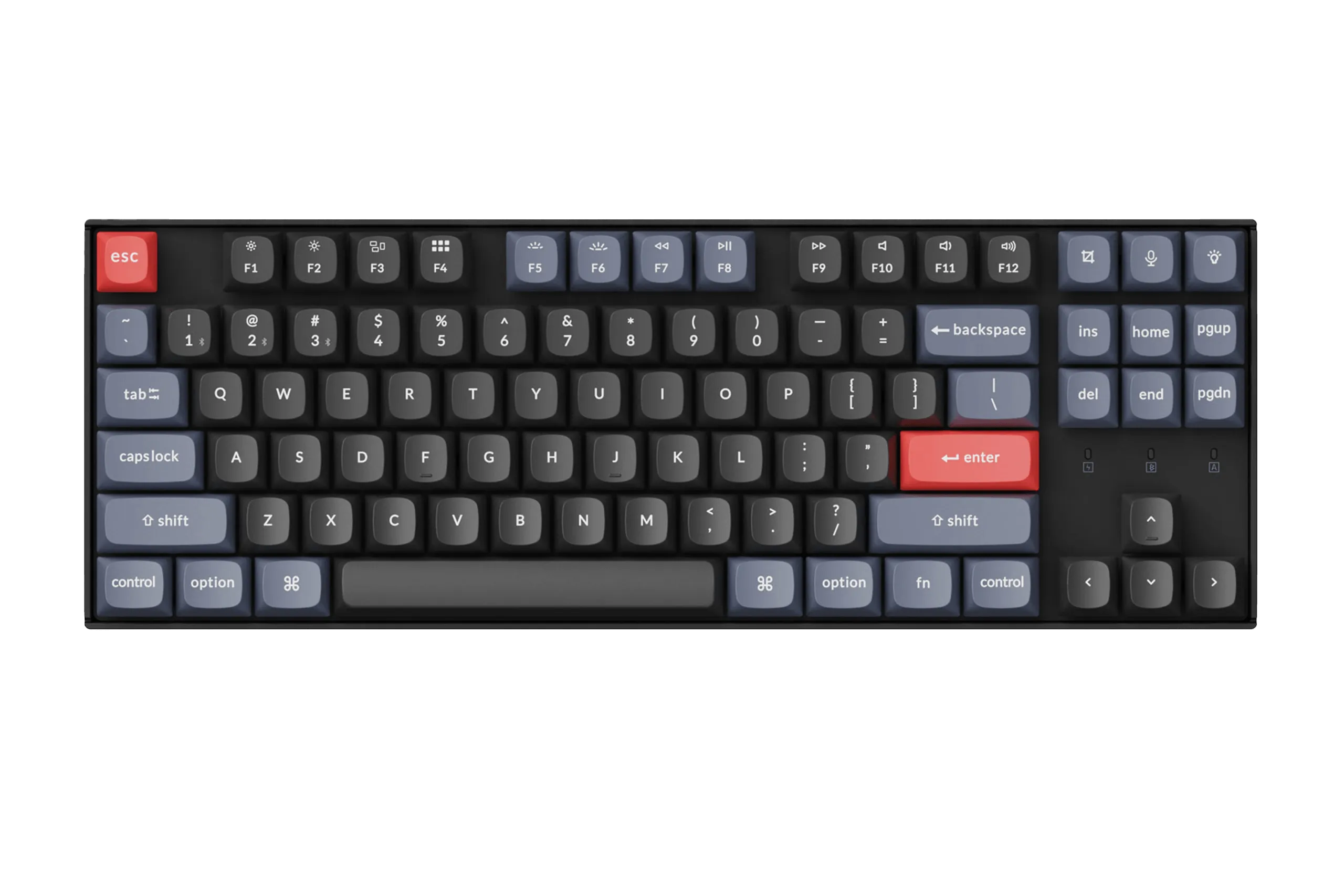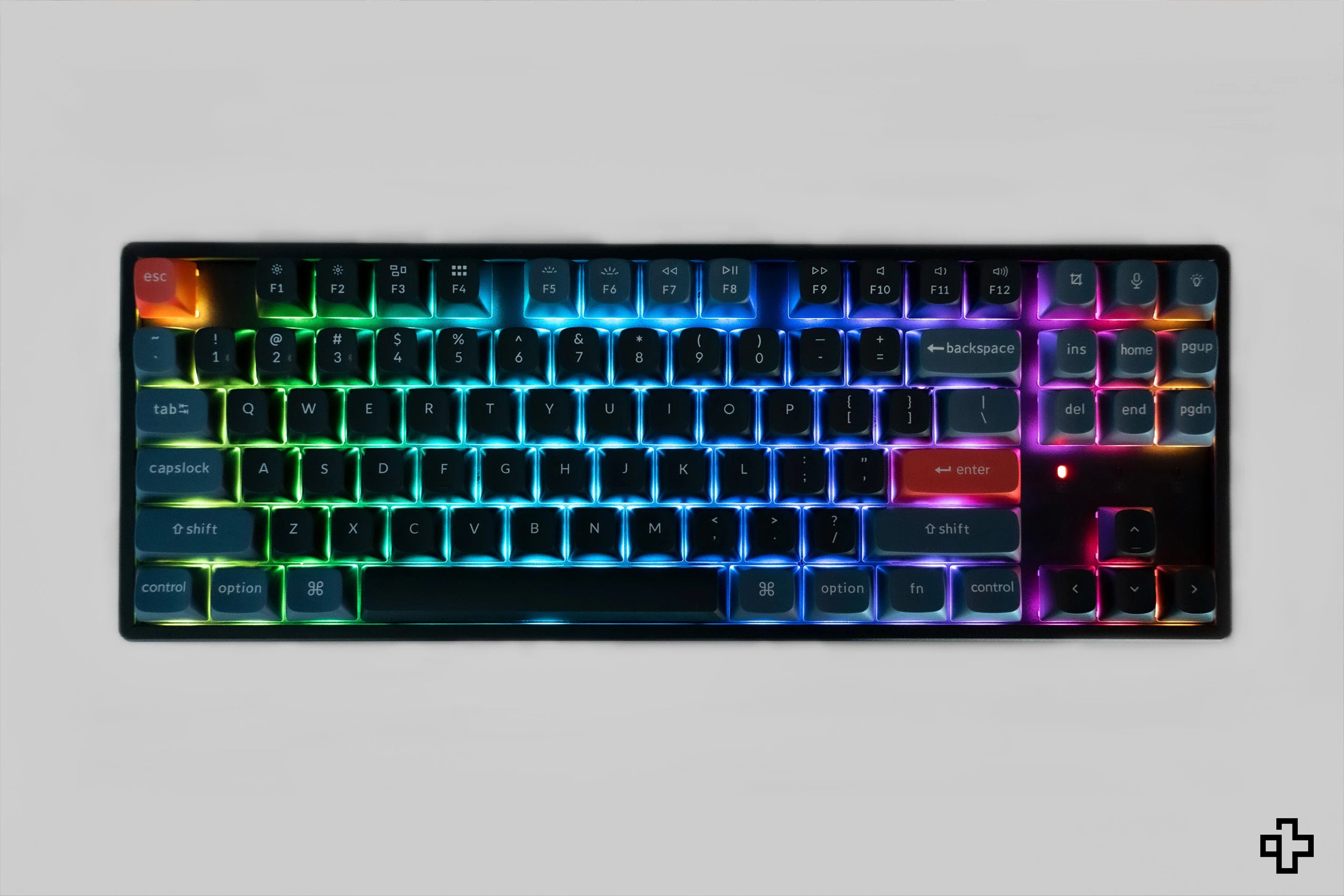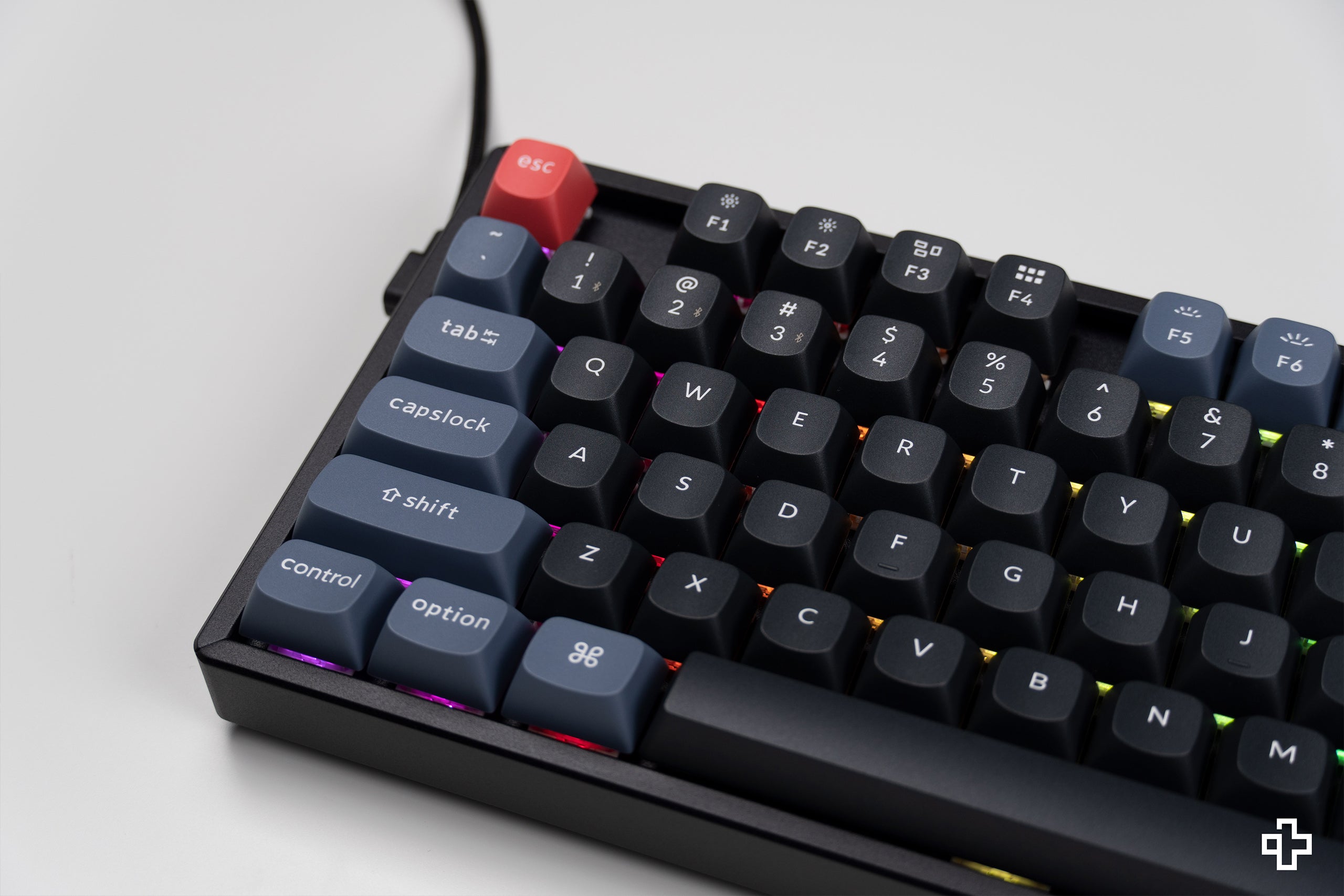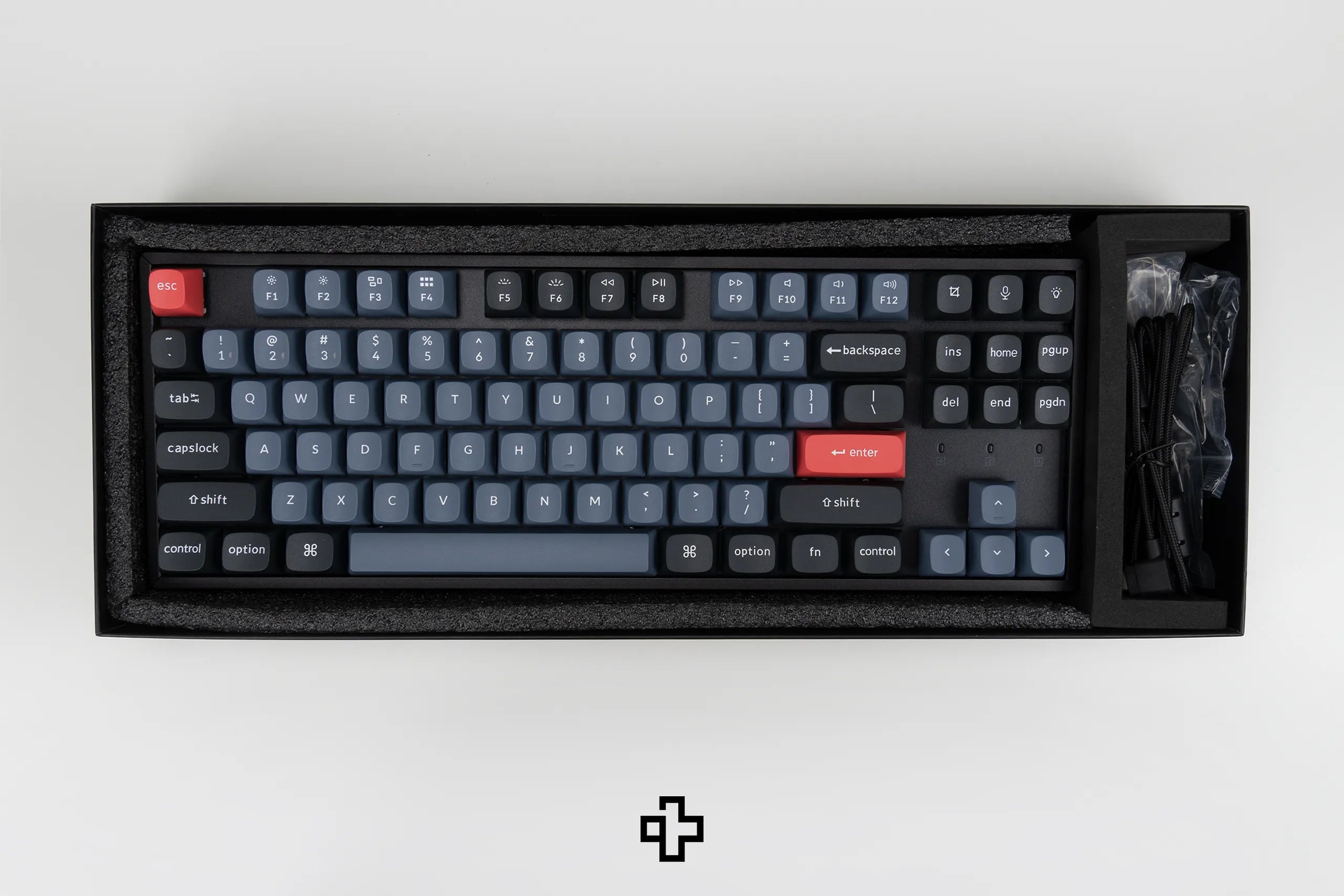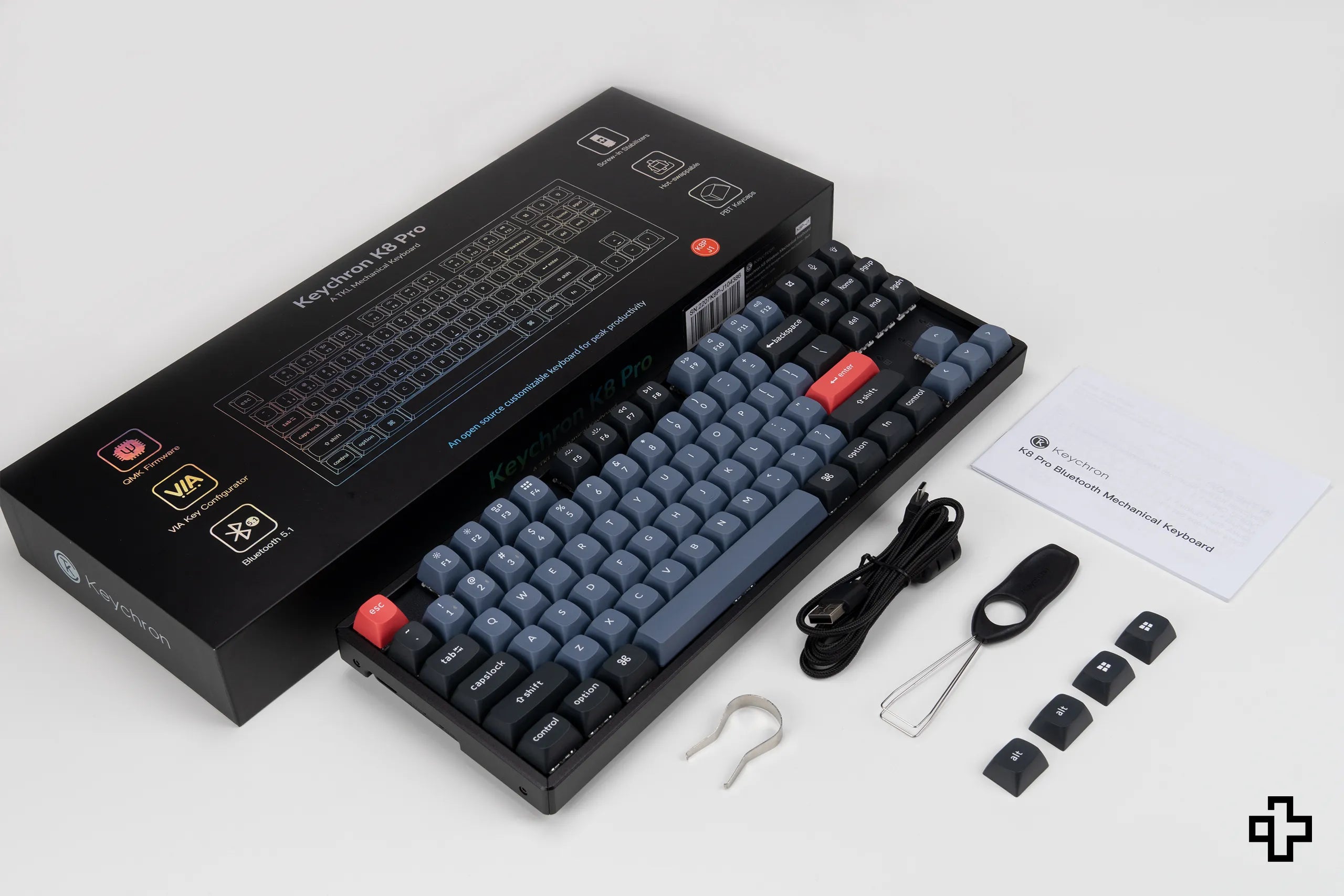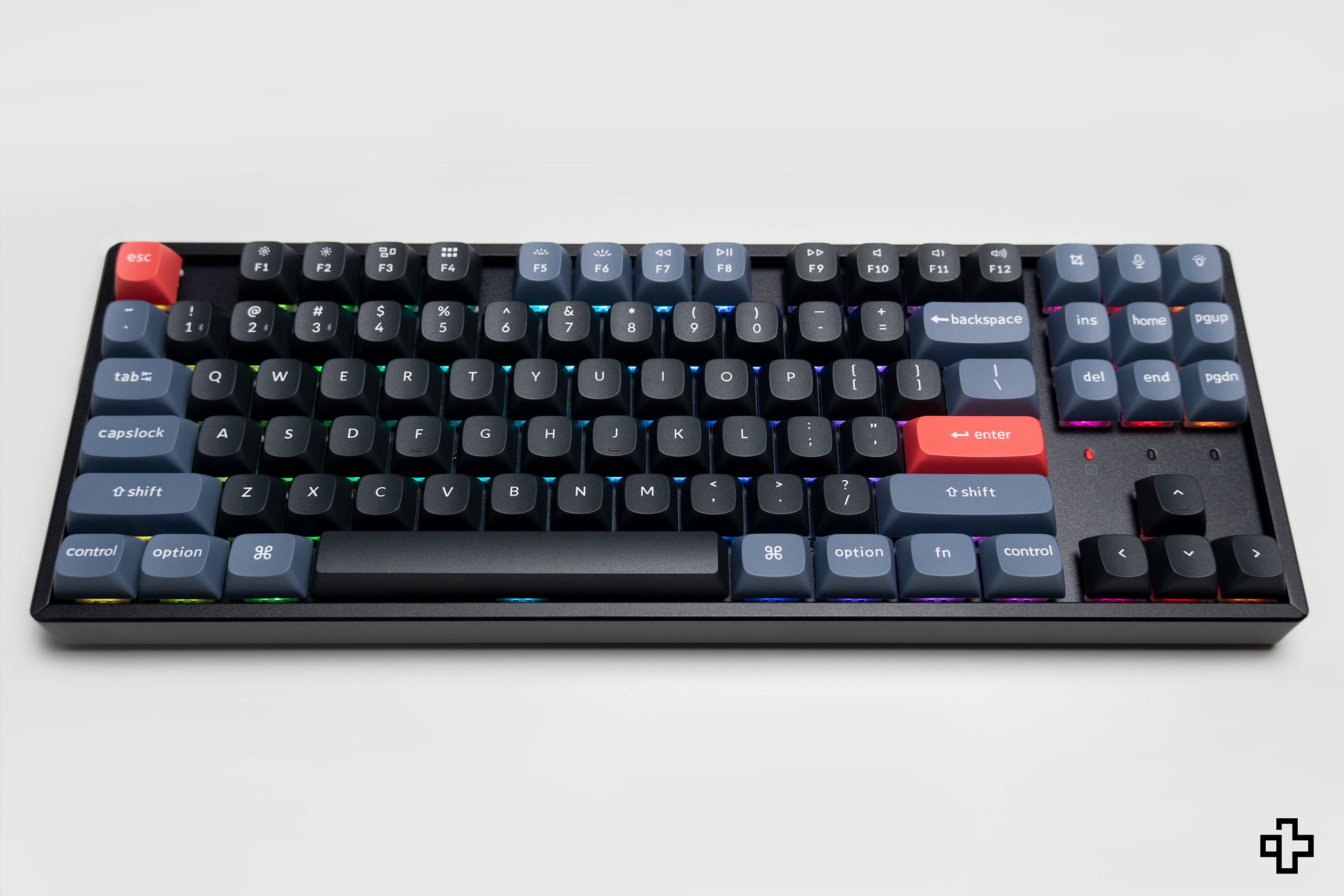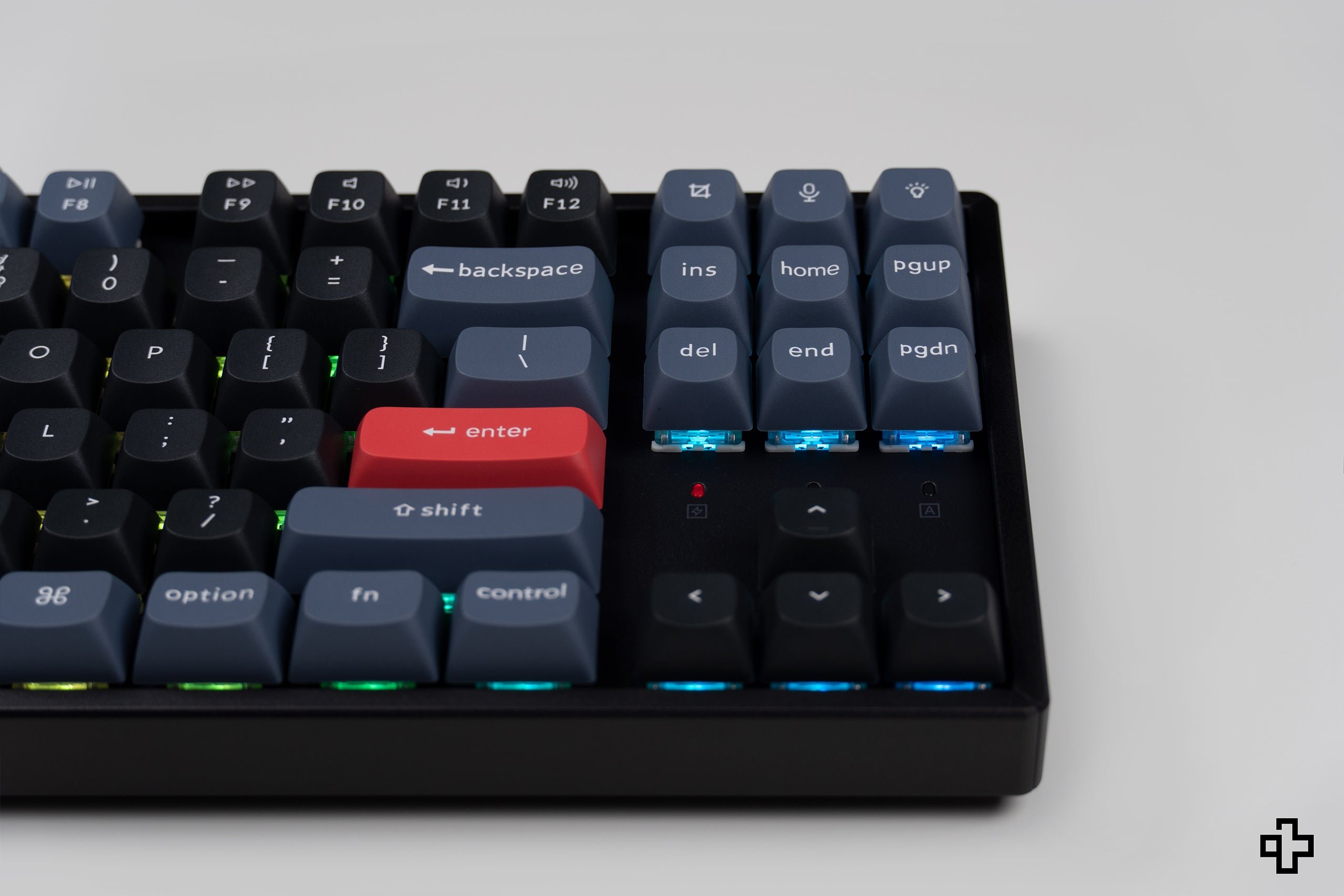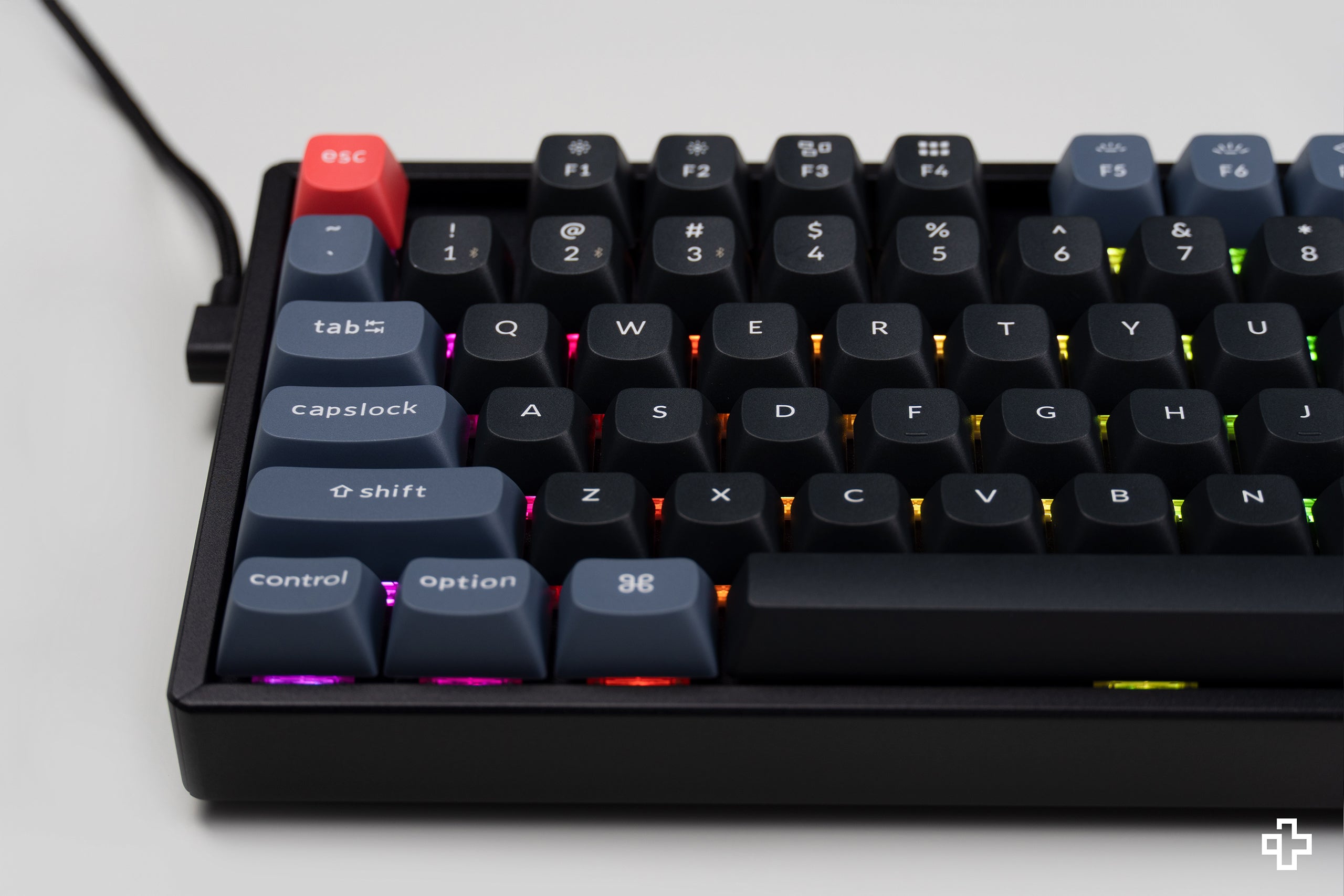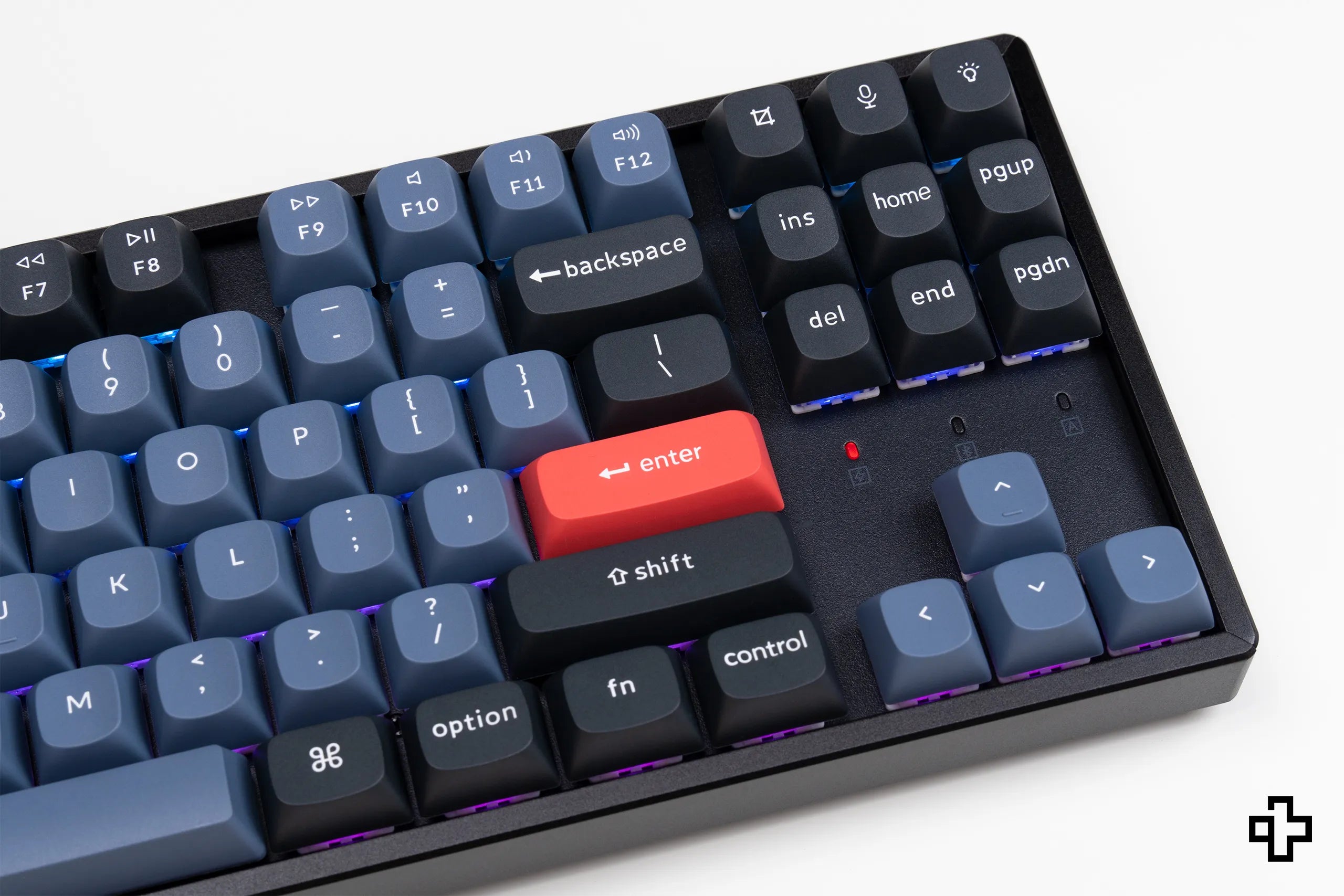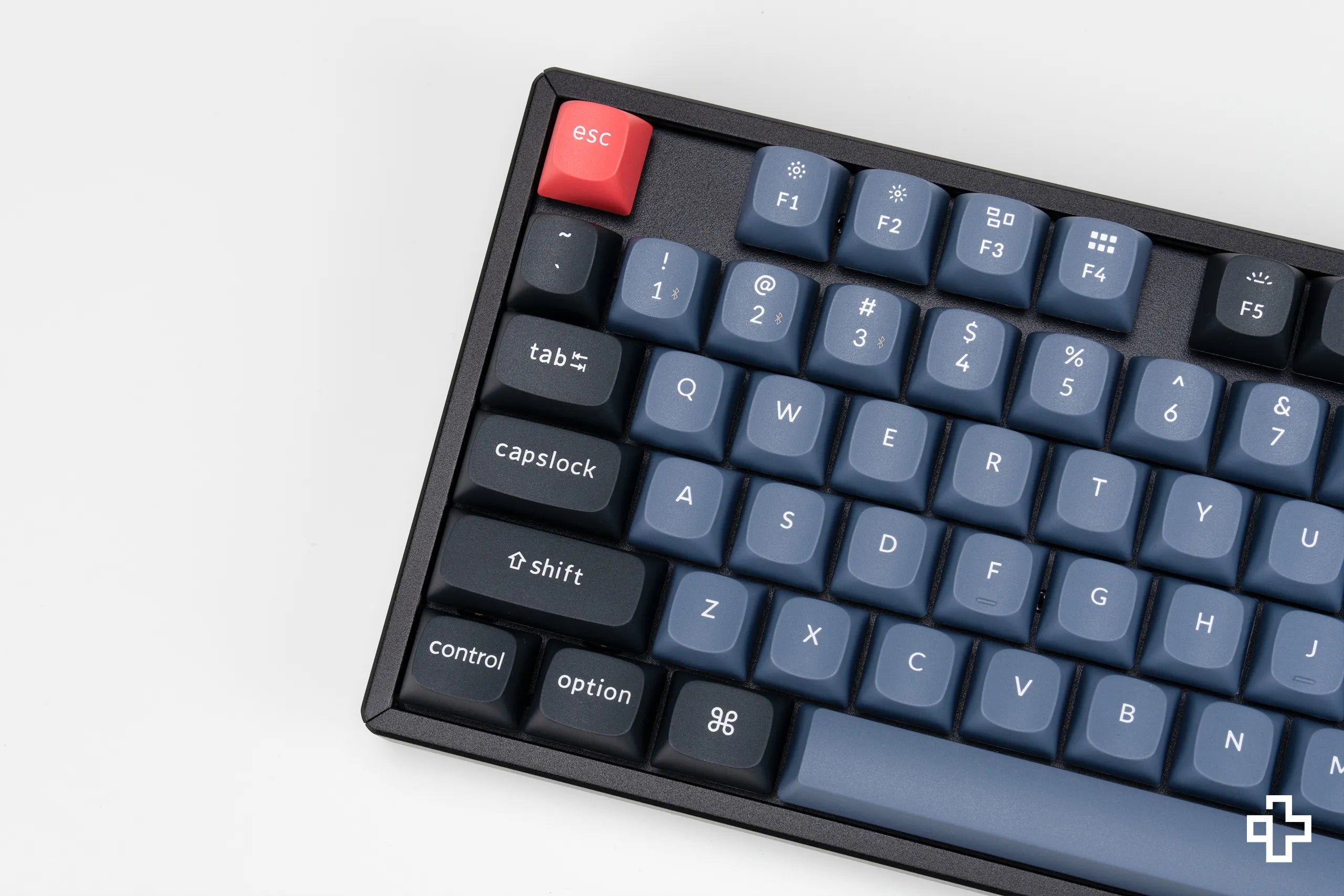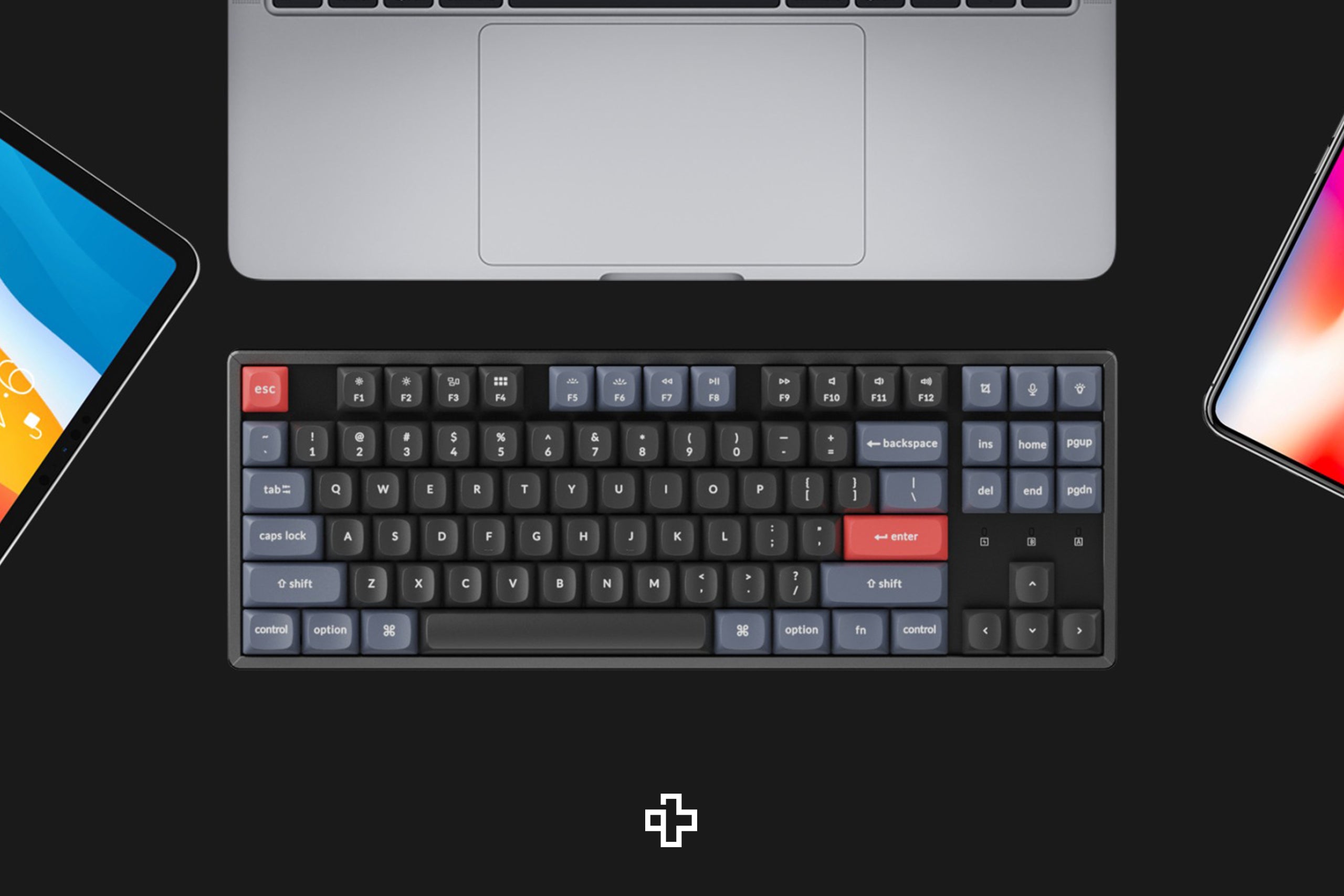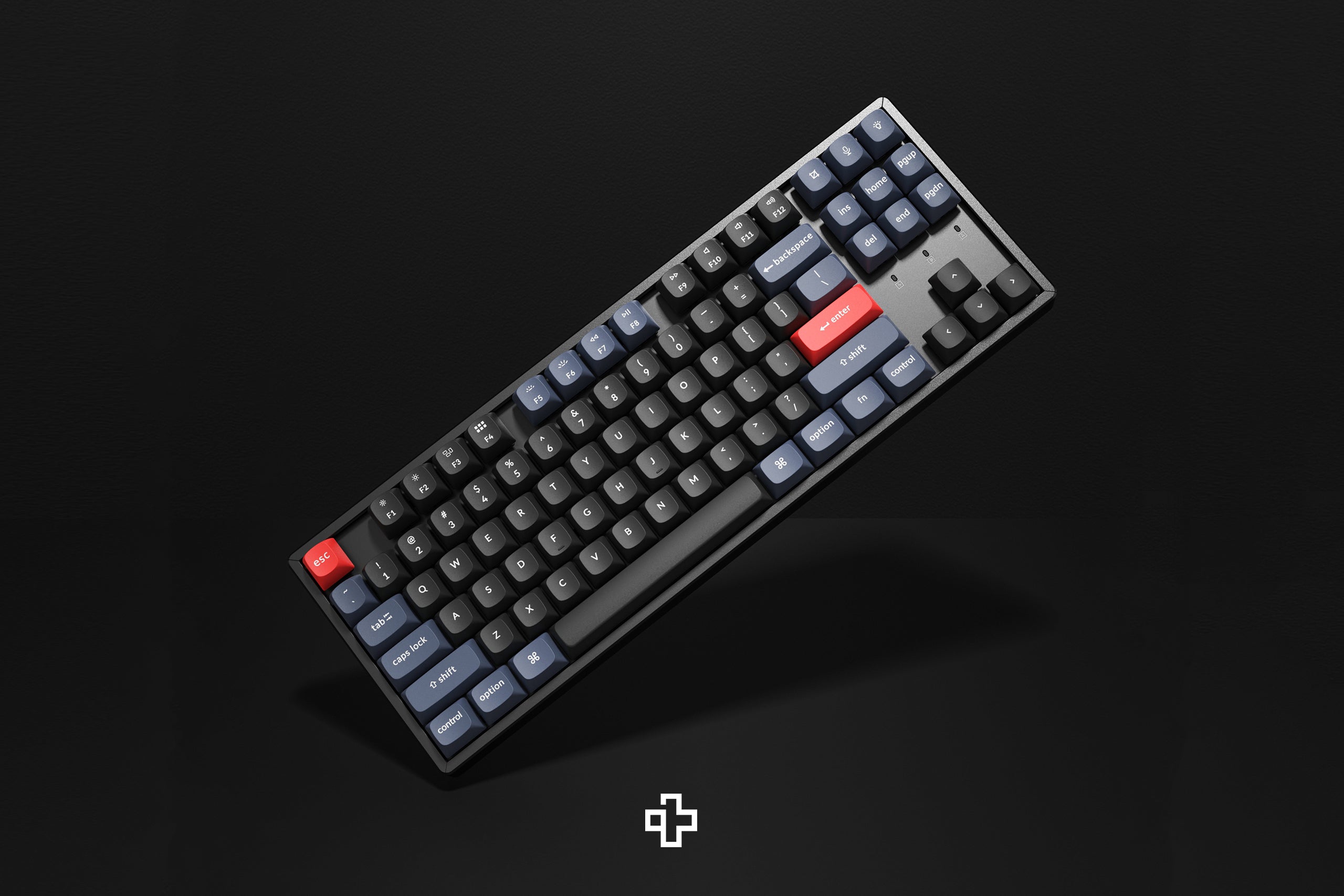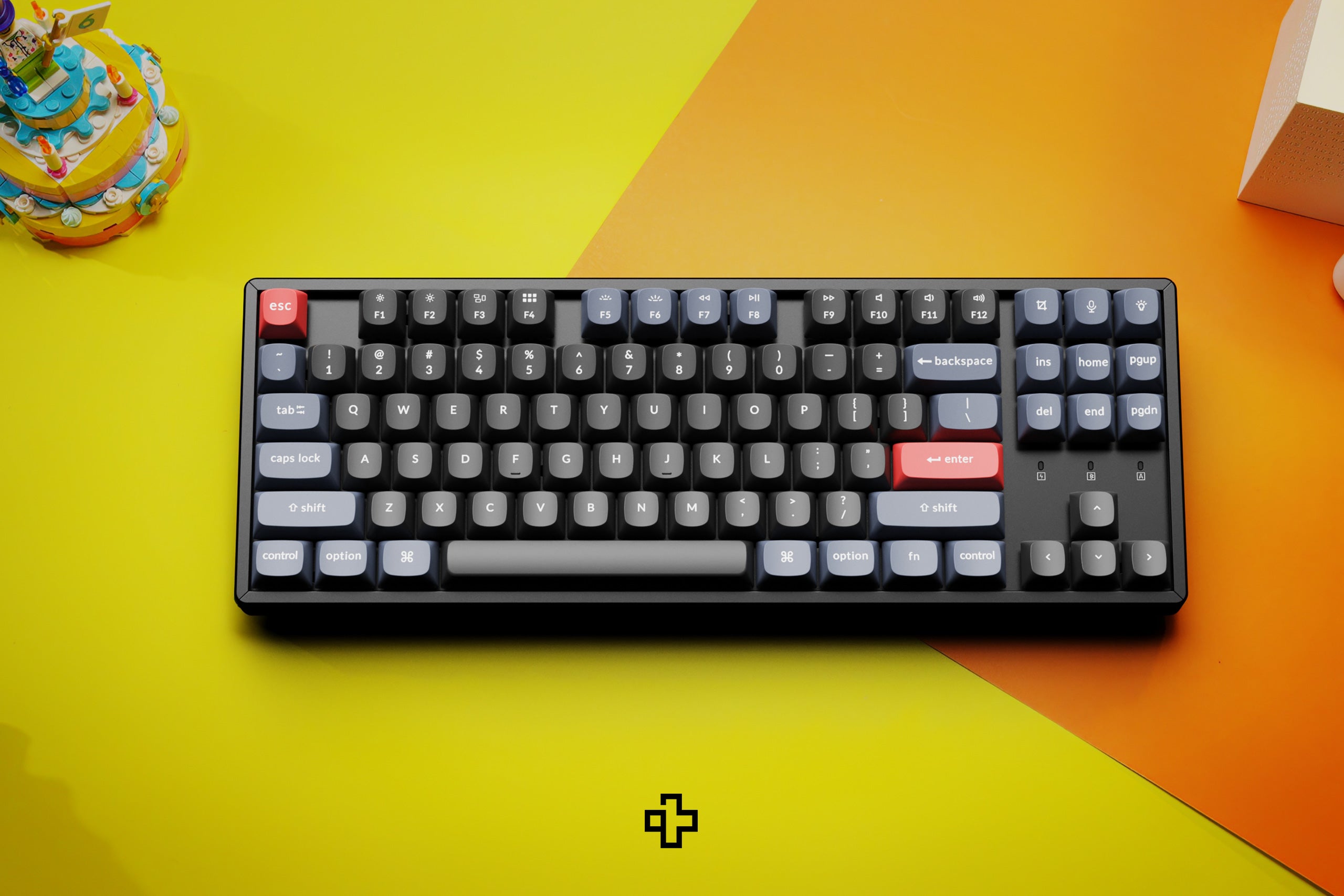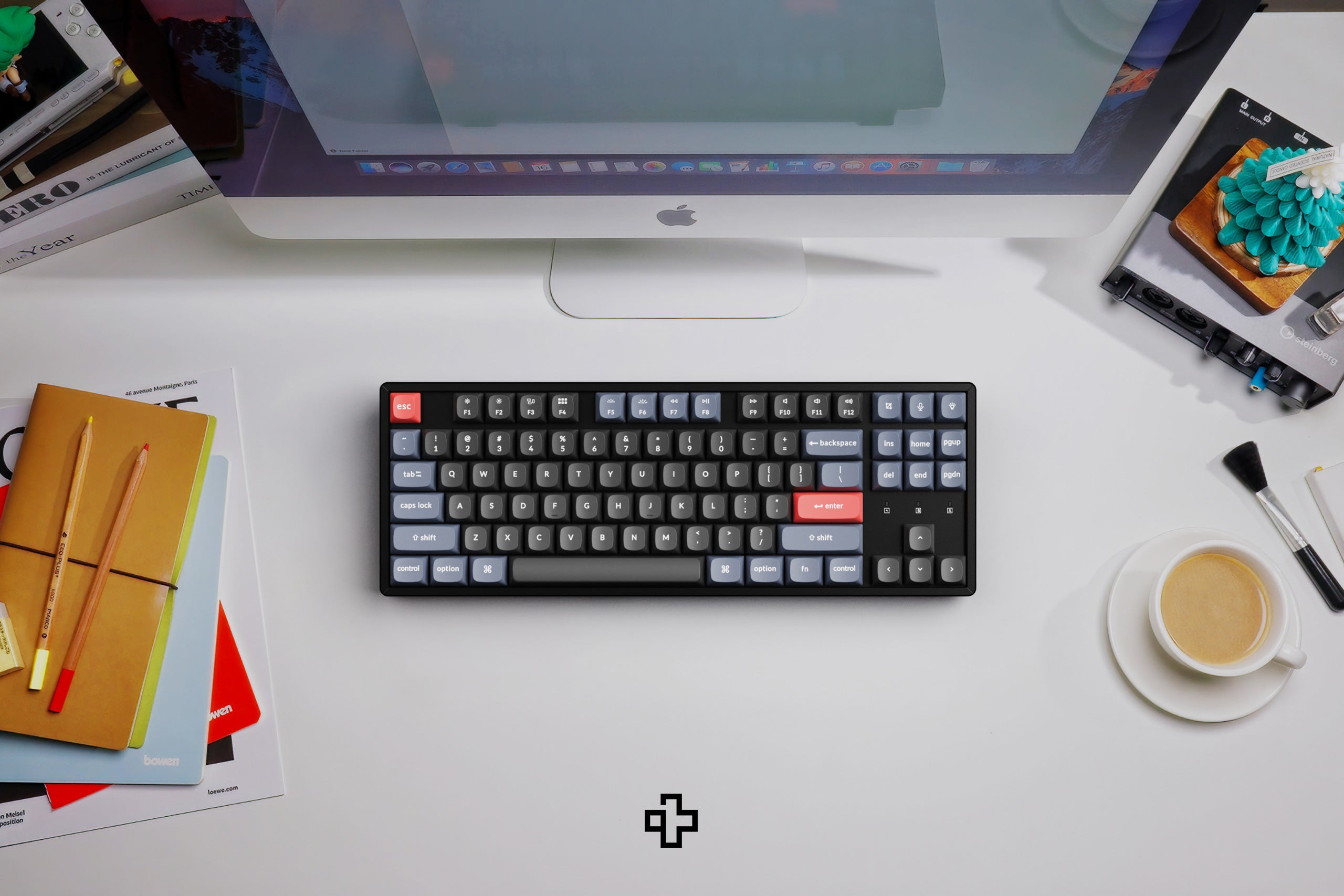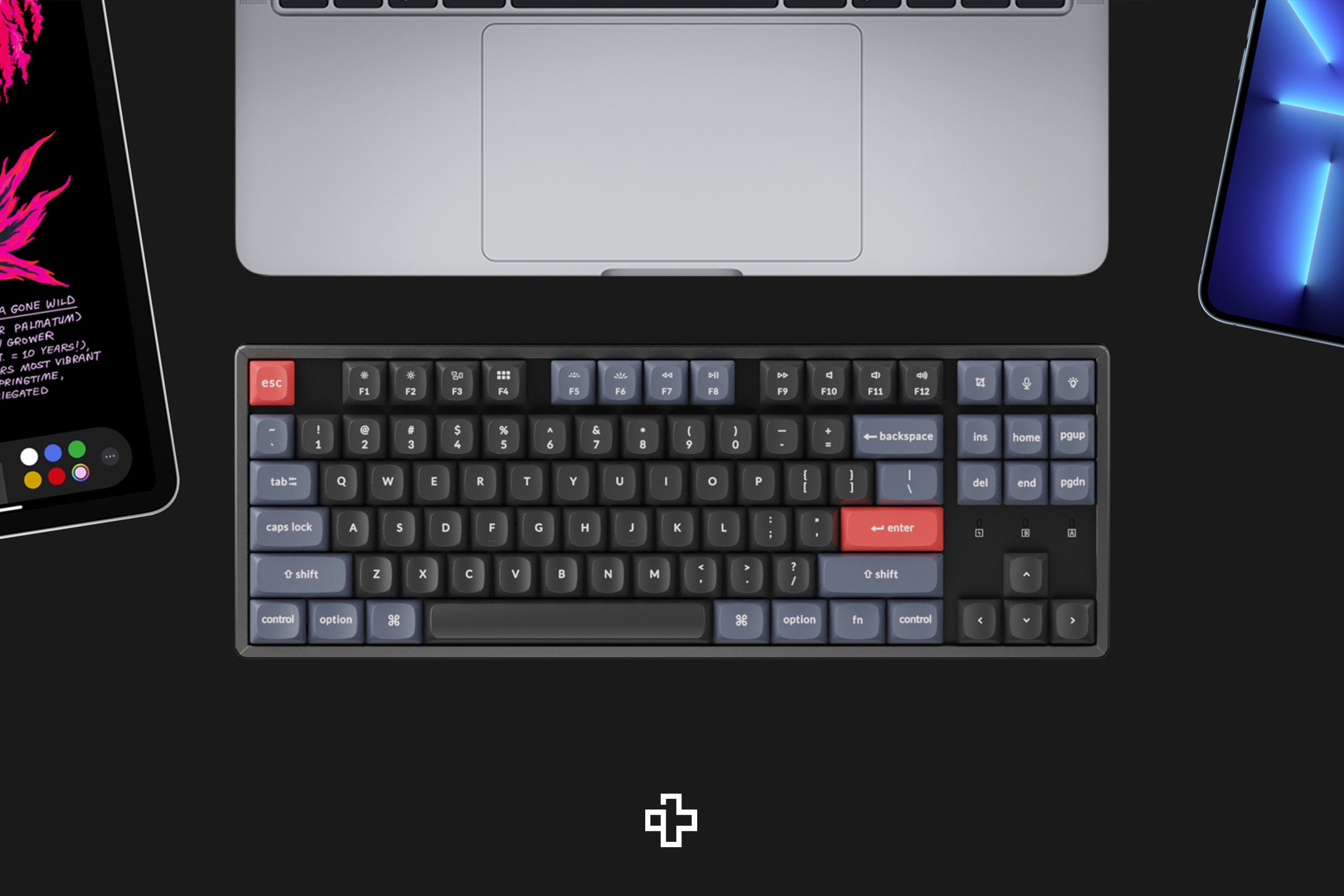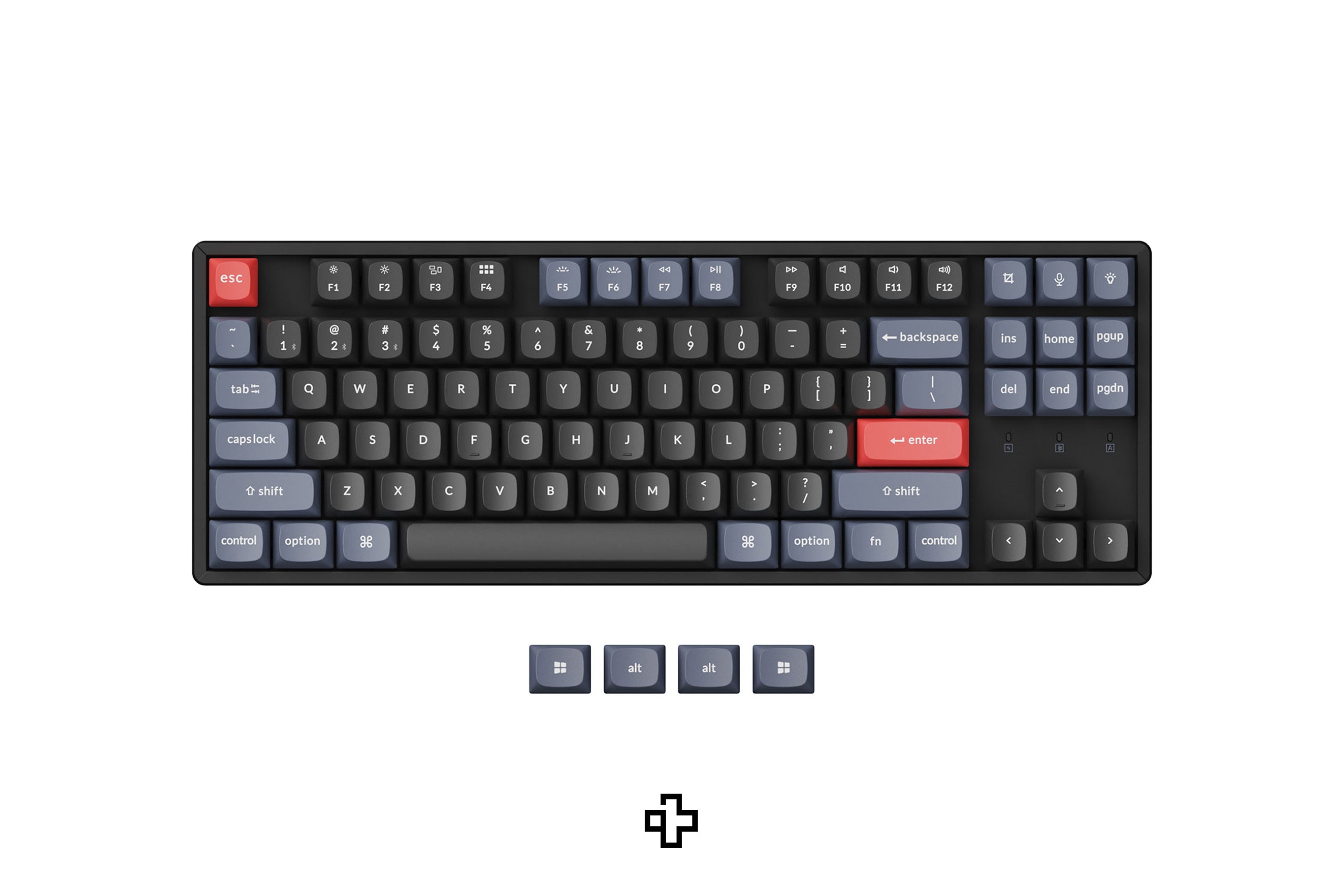 Keychron K8 Pro Hotswap RGB Mechanical Keyboard Wireless Aluminum Frame
---
Thank you for signing up on the restock list!
There's an error! Make sure your email it's correct and try again!
Want to know when it's back in stock?
Keychron K8 Pro Wireless QMK/VIA is the world's first mechanical keyboard that can also be used wirelessly via QMK/VIA, opening the way to a new era of mechanical keyboards.
| Brand | Keychron |
| --- | --- |
| Model | Keychron K8 Pro |
| Switches | Gateron G Pro |
| Software | YES – VIA/QMK |
| Hotswap | Yes, this version is 5-pin hotswap |
| Pre-lubricated switches and stabilizers | YES |
| Hunger | A layer of silicone |
| RGB | Yes – South Facing (oriented to the south) |
| Key material | PBT Double Shot – OSA Profile |
| Connection | Wireless and via detachable cable USB 2.0 to USB-Type C |
| Backlight | Full RGB |
| Compatible with | Windows/MAC |
| Bluetooth | Connect up to 3 devices, 4000 mAh rechargeable battery. Up to 300 hours of bluetooth connectivity with RGB off and up to 100 hours of bluetooth connectivity with RGB on. |
| CHIP | 1000 Hz Polling Rate |
| Stabilizers | Screw-in type |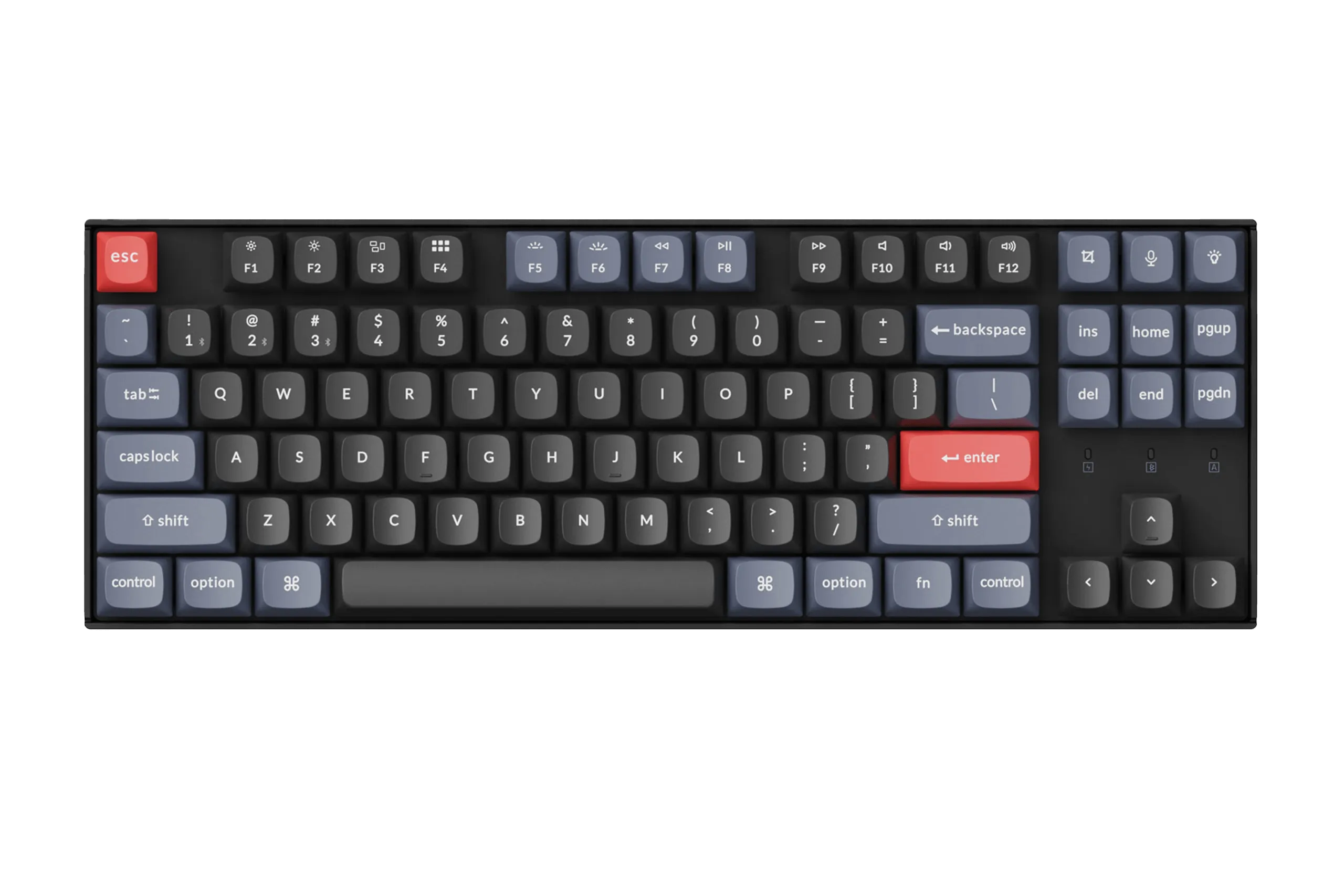 Thank you for signing up on the restock list!
There's an error! Make sure your email it's correct and try again!
Want to know when it's back in stock?
Excelenta !
M-am uitat la destule review uri ale acestei tastaturi, dar nu m-am asteptat niciodata sa aiba un feeling atat de fain atunci cand tastezi. Materialele sunt de calitate, stabilitatea pe masa, iar conectivitatea cu sistemul MAC este excelenta. De asemenea echipa QwertyKey foarte profi in livrare, ambalare. Recomand cu incredere pasionatilor !
Keychron K8 Pro Hotswap RGB Tastatura Mecanica Wireless Aluminium Frame
Peste asteptari
Am trecut la aceasta tastatura de la o HyperX Alloy Origins si pot spune ca am ramas foarte placut impresionat de: calitatea materialelor si a asamblarii (am varianta aluminium, red swithces), feedback-ul tactil dat de tastatura, ambalarea celor de la Qwerty (a ajuns putin strapunsa intr-un colt cutia de transport insa cea a tastaturii era sigilata si in regula).
Singurul aspect care imi da putin de gandit este bateria tastaturii. Desi tin RGB off, cred ca la prima incarcare m-a tinut maxim vreo saptamana, poate nu incarcasem eu full, data aceasta am lasat-o vreo 4 ore si astept sa vad rezultatul, sper macar la 2 saptamani autonomie :)
Recomand
Plusuri:
- calitatea din toate punctele de vedere este ireprosabila.
- eu am achizitionat varianta cu red switch si ma declar multumit. Atunci cand am comandat eram aproape convins ca voi achizitiona rapid switch-uri brown sau altele, insa m-am razgandit imediat. Voi ramane cu acestea red o buna perioada de timp pentru ca sunt foarte bune atat dpdv tactil, cat si al sunetului placut la tastare.
- un foarte mare plus este VIA. Intrucat aveam nevoie de portiunea numerica, am scos numerele de deasupra literelor si le-am fixat in locul butoanelor home, pgup, pgdn, end, s.a.m.d. Aceasta inversare a fost posibila cu ajutorul VIA, astfel incat acum am o tastatura minimala dar cu toate tastele care imi sunt necesare, exact in pozitiile necesare.
- nu spun ca este tastatura perfecta in raport calitate/pret, insa din ce am testat eu comercializat in Romania, aceasta este cea mai buna de departe.
Minusuri:
- nu exista minusuri veritabile. NU poate fi considerat un minus faptul ca este cam inalta, intrucat acest lucru este vizivbil chiar din reclama. Deci stii de la bun inceput ca iei o tastatura inalta, insa acest lucru se remediaza simplu cu un wrist rest.
In concluzie, recomand fara urma de indoiala.
Conform asteptarilor
Livrearea a fost foarte rapida (aproximativ 24h din Mures pana la un easybox din Bucuresti), iar cutia tastaturii a fost bine protejata pe timpul transportului, singura mentiune ar fi doar lipsa unui sigiliu mai puternic pentru cutia coletului (se desfacuse putin pe o latura).
Tastatura este excelenta, conform asteptarilor si review-urilor urmarite. O recomand cu caldura tutoror celor care vor o tastatura usor de customizat si care probabil va rezista mult timp. Vechii tastaturi, HyperX Alloy Origins Core TKL, i-au 'cedat' cateva switch-uri, ceea ce a facut-o neutilizabila, deoarece acestea erau sudate pe placa de baza. De aceea am optat si pentru o tastatura cu switch-uri hotswappable.