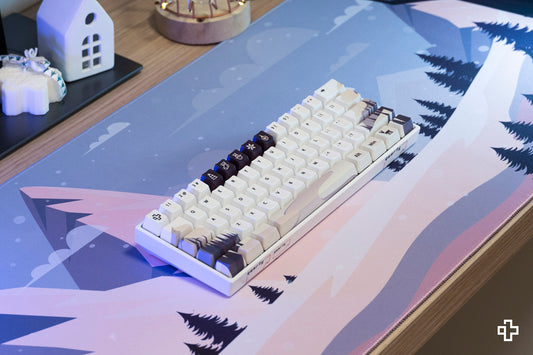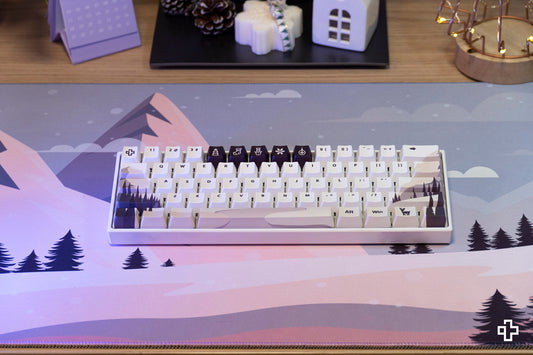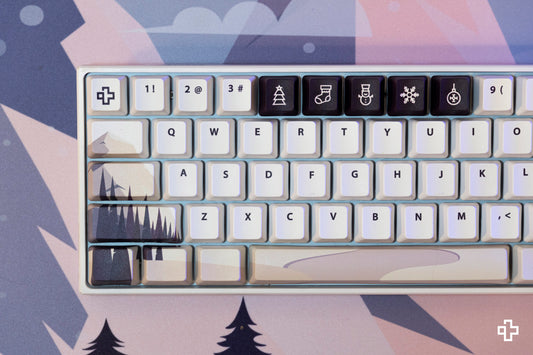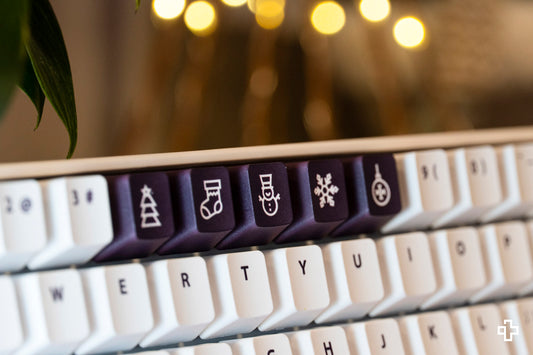 QwertyKey Winter Blast 2022 Keyset
Thank you! As soon as it is back in stock, you will be notified by email!
Error. Please try again!
Notify me by email when it's back in stock!
UNIQUE DESIGN created in Baia Mare
Profile:
OEM
PBT material
The keys do not wear out over time and the key legends will not disappear
PBT Dye Sub
Captions not aligned

There is a possibility that some legends applied by this technology suffer small misalignments up to 0.25mm in either direction

Slight blur

Some captions may be slightly blurry around the edges due to this production process

Micro imperfections

Small imperfections possible on the color wall or other surfaces of the keycaps

Other traces

Other marks left on the back by the drains due to the plastic injection process. They are not visible once the keys are placed on the keyboard


Technical specifications:
Product: QwertyKey Winter Blast Keyboard Keyset
Number of keys: ANSI + ISO
White color
Material: PBT, 1.55mm thickness, Dye sub
Profile: OEM
Light Translucent: Can't stand
Characteristics:
This set of keycaps is the OEM profile.
It can be used for most switches such as: Cherry MX, Gateron, Kailh and all keyboards that support MX styles.