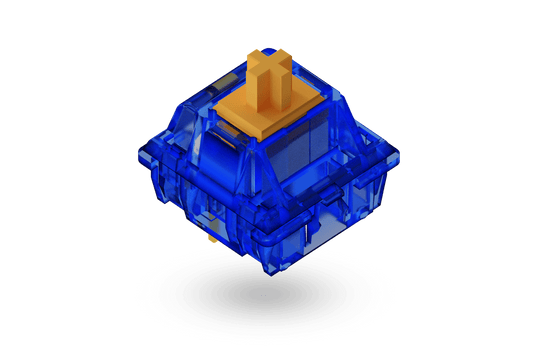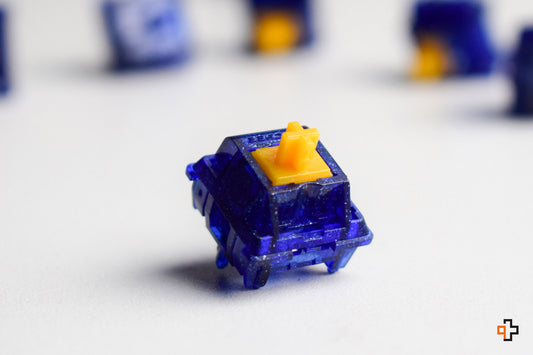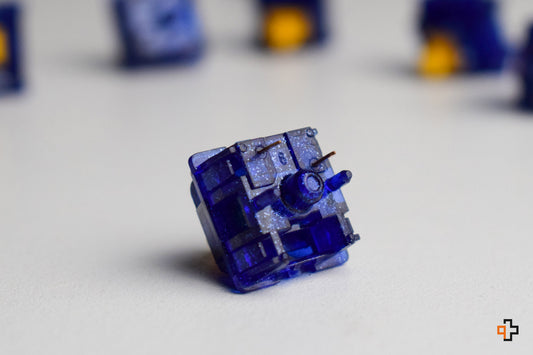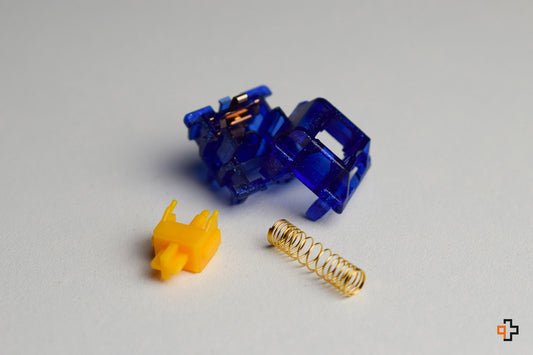 TECSEE Sapphire switches
These are Tecsee's new Sapphire switches, featuring a PC mix shell, a tactile POM stem, and a 63.5g gold-plated progressive spring. They come very lightly lubricated from the factory, and Tecsee has confirmed that they can be safely lubricated without the need to clean them.
---
This model is compatible with the keyboards: QwertyKey61, RK61, RK837, GamaKay K87, GamaKay K66, Keychron K2, K4, C1 and all 5-pin hotswap keyboards.
Brand: TECSEE
Style: Touch
They come pre-lubricated from the factory.
Operation: 2 mm
Full travel: 3 mm
Pressing force: 52g
63.5g bottom out
STEM Material: POM.
Housing material: PME
Double gold bow 63.5g
Plate mount (5 pins).
Compatibility with LEDs on the switch: SMD and LED hole.