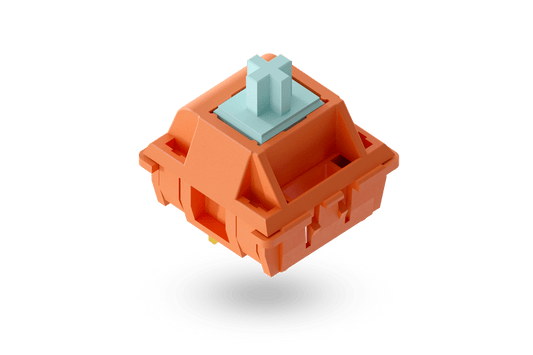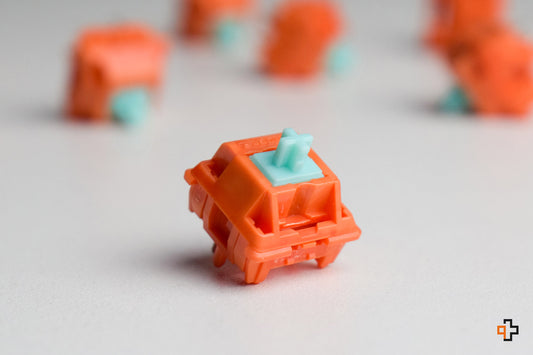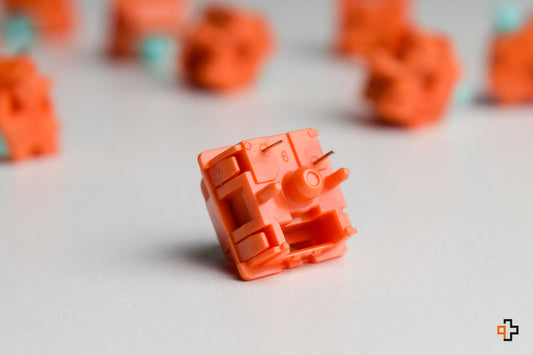 TECSEE Carrot switches
Thank you! As soon as it is back in stock, you will be notified by email!
Error. Please try again!
Notify me by email when it's back in stock!
A recent switch in the keyboard community, the TECSEE Carrot switches are great for those trying to get a clacky sound profile at a more affordable price.
---
This model is compatible with the keyboards: QwertyKey61, RK61, RK837, GamaKay K87, GamaKay K66, Keychron K2, K4, C1 and all 5-pin hotswap keyboards.
Brand: TECSEE
Style: Linear
They come pre-lubricated from the factory
Operation: 2mm
Full travel: 3.5mm
Pressing force: 55g
Spring 67g
Stem material: POM
Housing material: PME
Plate mount (5 pins).
Compatibility with LEDs on the switch: SMD and LED hole.