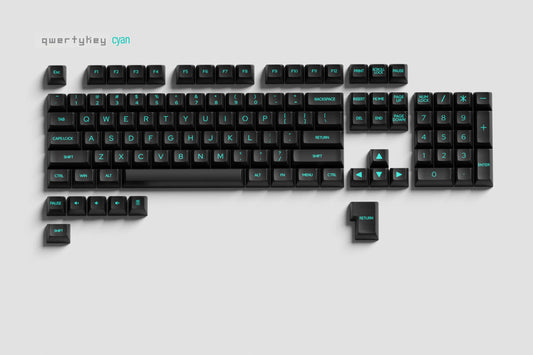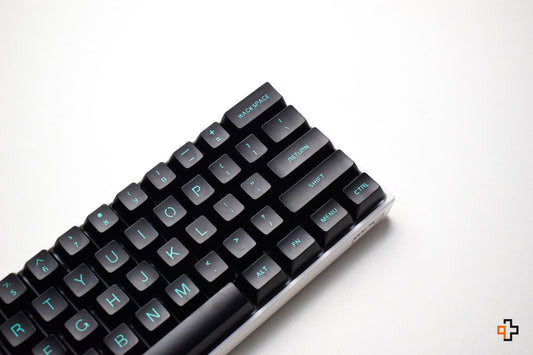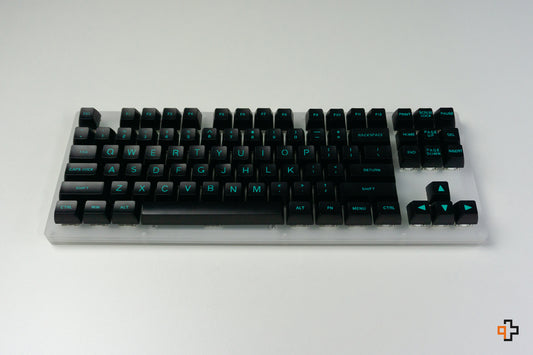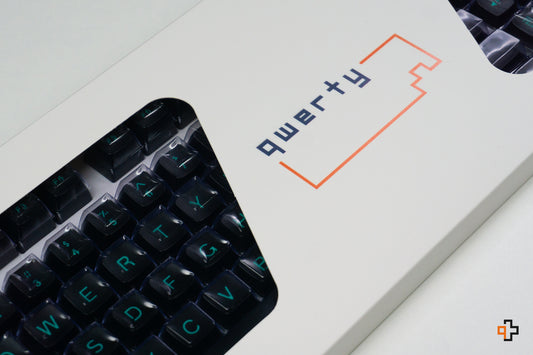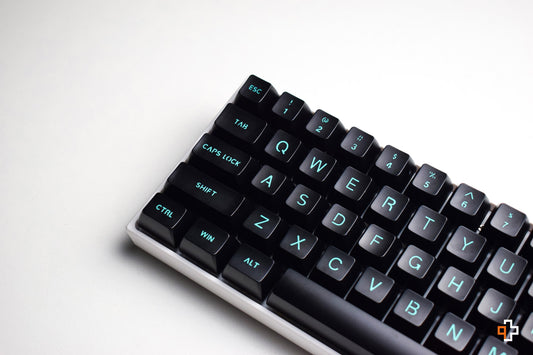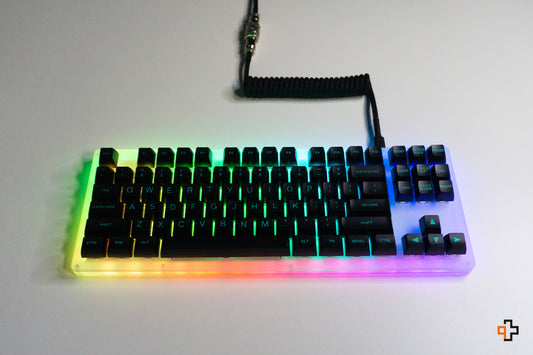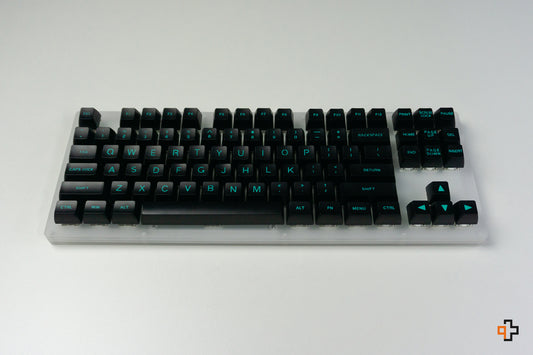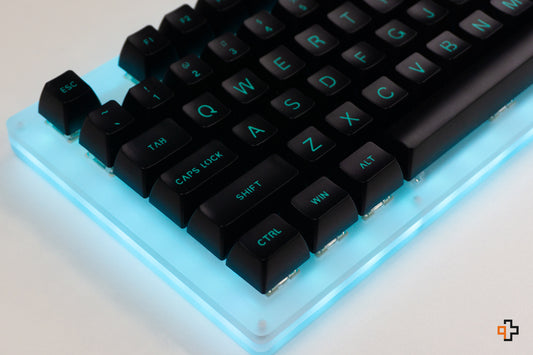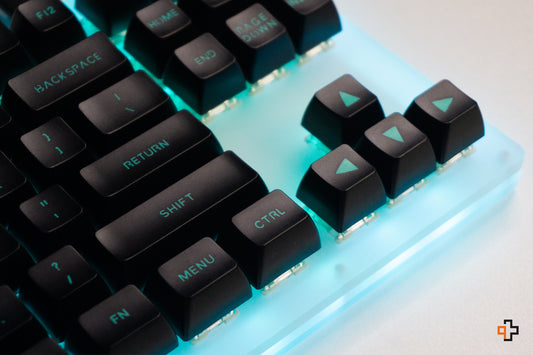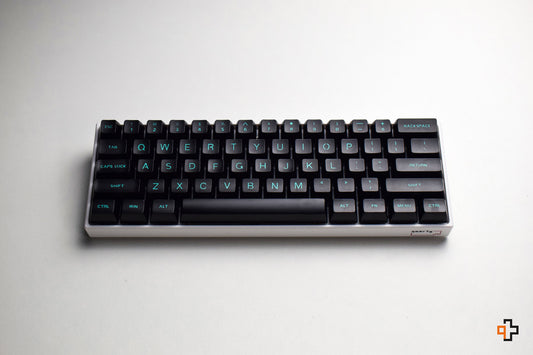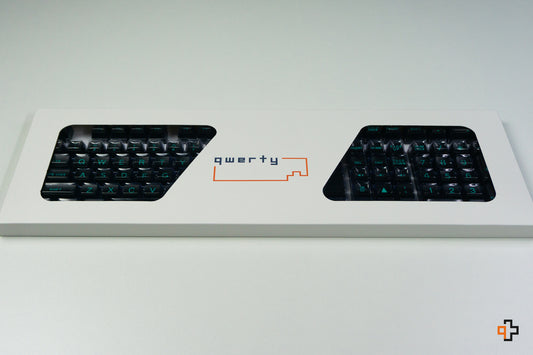 QWERTY Key Set Black-Cyan Profile SA Material ABS double shot
Technical specifications:
Product: Set of QWERTY keyboard keys Black-Cyan (keycaps)
Number of keys: 108 + 2 keys for ISO layout
Color: Black with Cyan legends
Material: ABS Double Shot
Profile: SA
Doesn't support Translucent Light
Characteristics:
This set of keycaps is the SA profile.
It can be used for most switches such as: Cherry MX, Gateron, Kailh and all keyboards that support MX styles.
The size of the spacebar is standard 6.25U.
Review
Le am folosit pe un kbd67 lite si pot spune ca prefer acest profil fata de altele doarece ofera un pitch mult mai deep tastaturii fata de un profil dsa sau cherry ( profile destul de joase ). Peretii sunt destui de grosi si materialul din care sunt facute se simte placut la atingere. Recomand utilizarea impreuna cu un wrist rest.