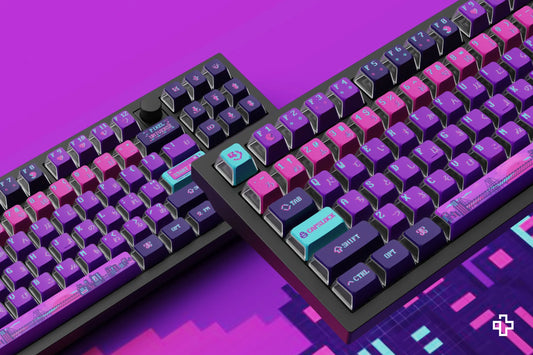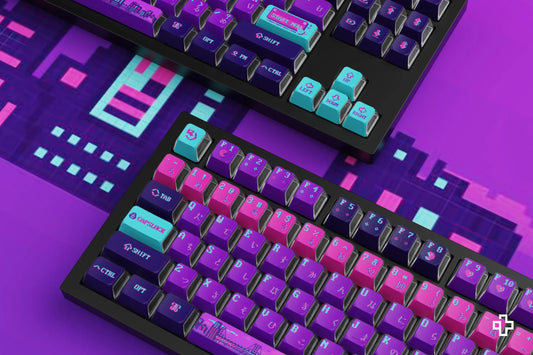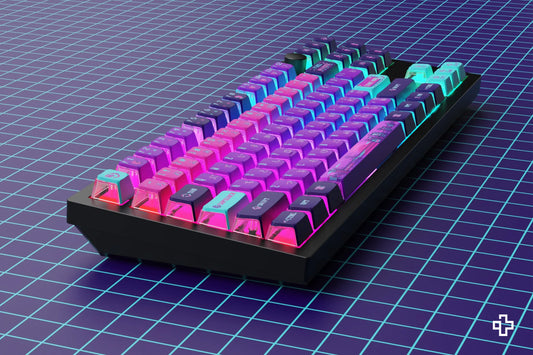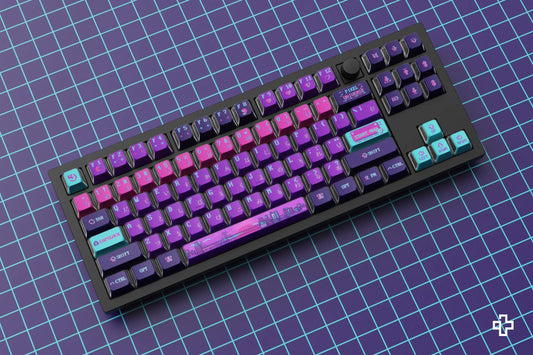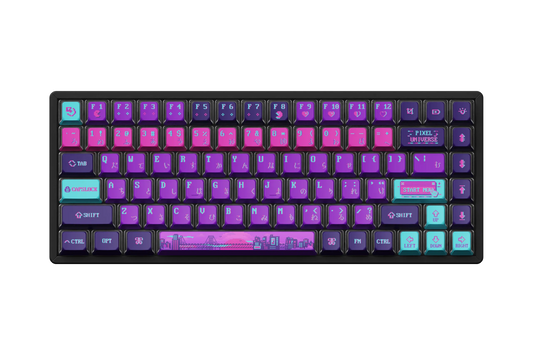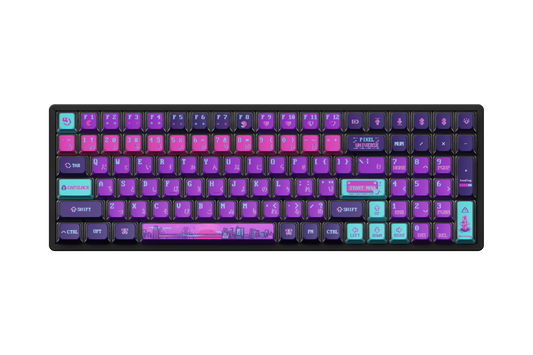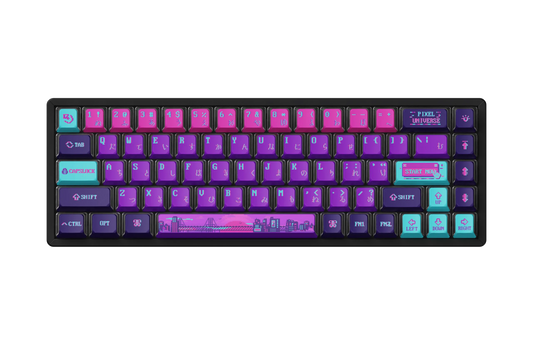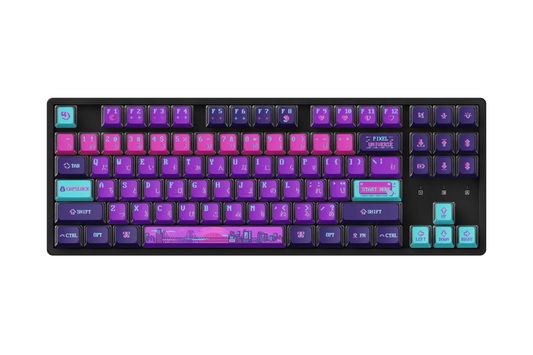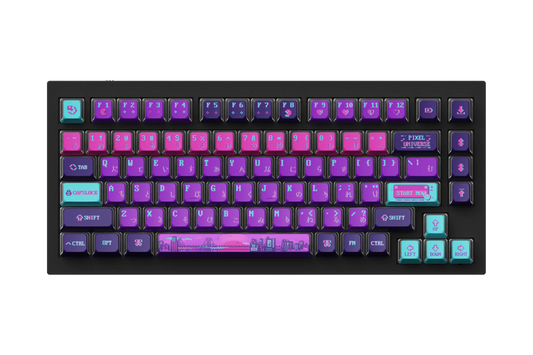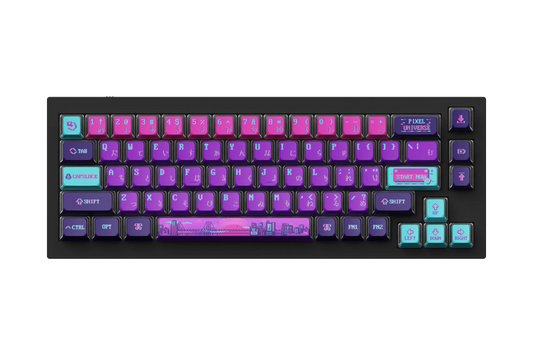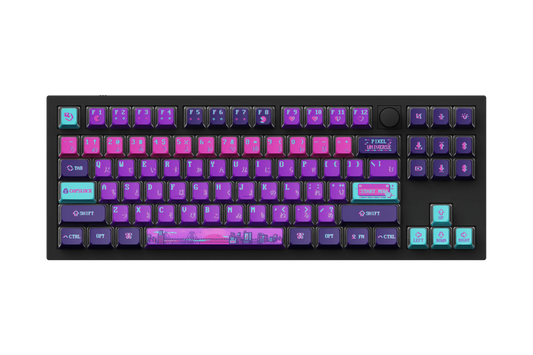 Keychron Pixel Universe PBT Dye Sub OEM Keyset
Thank you! As soon as it is back in stock, you will be notified by email!
Error. Please try again!
Notify me by email when it's back in stock!
Inspired by the cyberpunk theme, the keyset is designed on a semi-transparent material by the dye-sub method and this ensures that the beautifully printed legends on the keys will not wear out for decades according to Keychron.
Technical specifications:
Product: Keychron Pixel Universe PBT Dye Sub OEM Keyset
Color: Black-Purple-Pink
Material: PBT, 1.22 mm thick
Profile: OEM
Translucent light: does not support, only on the side where it is transparent
Characteristics:
This set of keycaps is the OEM profile.
It can be used for most switches such as: Cherry MX, Gateron, Kailh and all keyboards that support MX styles.
Nota
Sunt foarte faine tastele la atingere si se vede RGB-ul foarte misto!
Insane
Azi am primit Keycapurile comandate.
De foarte buna calitatea. Iar RGB se vede superb pe laterale.