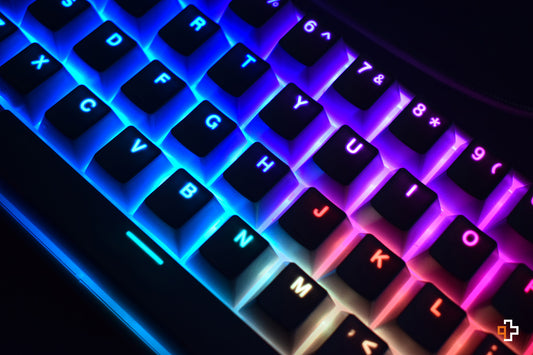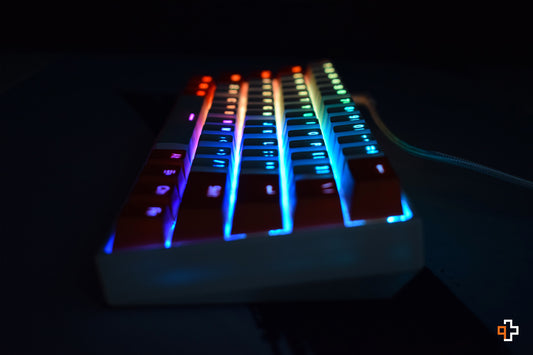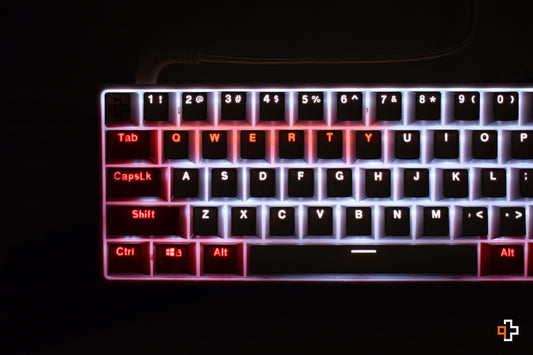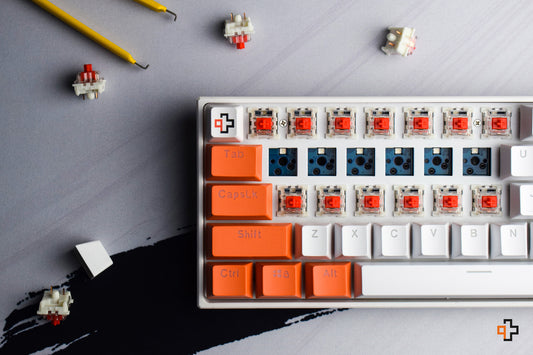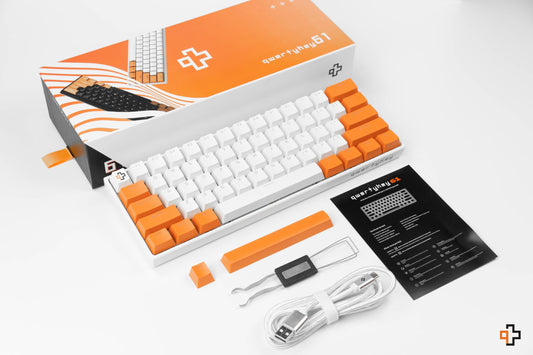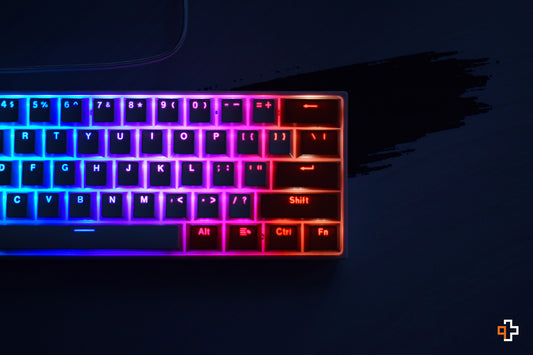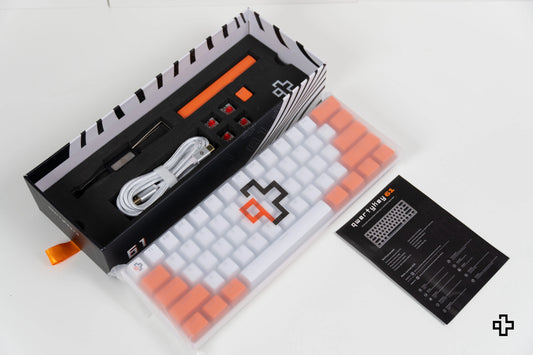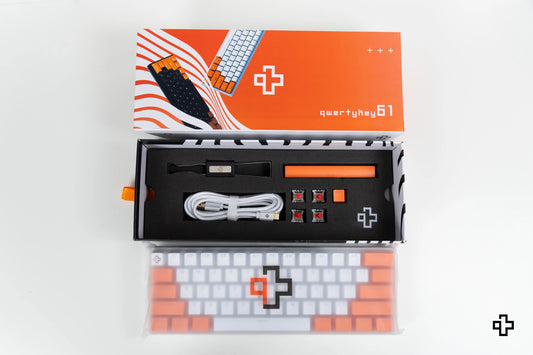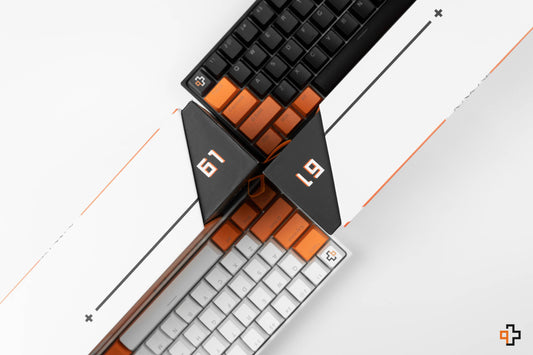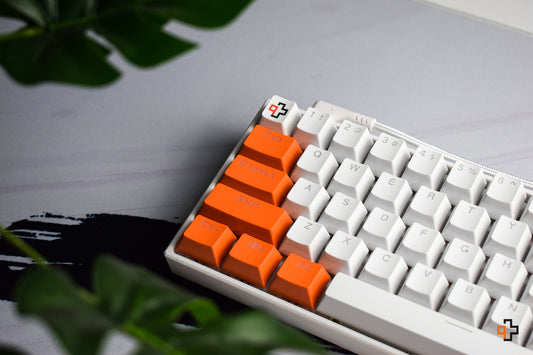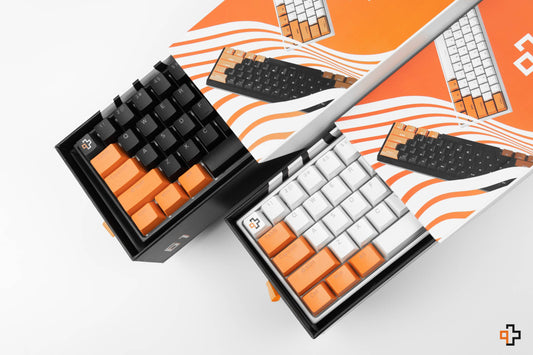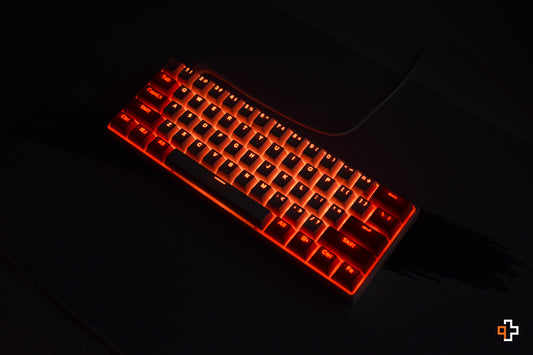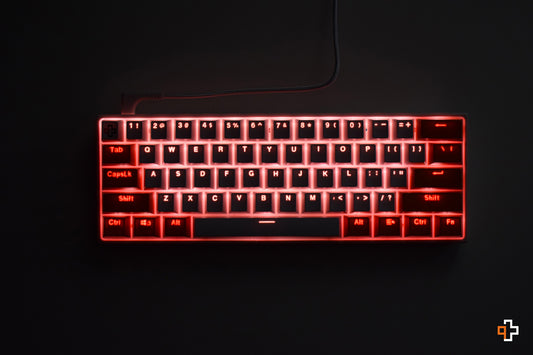 QwertyKey61 Hotswap RGB Mechanical Gaming Keyboard
Thank you! As soon as it is back in stock, you will be notified by email!
Error. Please try again!
Notify me by email when it's back in stock!
QWERTYKEY61
QwertyKey61 – Classic, elegant and multifunctional. Whether you are a gamer or plan to use a keyboard for media or office purposes, QwertyKey61 offers a wide range of functions and features that will pleasantly surprise you and won't go wrong!
HOTSWAP.
You can change the stock switches with any 3 or 5 pin switch for the sound you want. Whether you want something louder, whether you want something silent, easy or hard to press, you can change everything according to your preferences.
PRE-LOVED.
QwertyKey61 also comes with a set of pre-lubricated stabilizers for a more pleasant sound and a satisfying feeling.
ACOUSTICS.
At the same time, the QwertyKey 61 has a layer of foam, Eva Foam, in the composition of the case, which helps the acoustics of the keyboard directly from the factory!
KEYCAPS.
The material of QwertyKey61 keys is double-shot ABS, durable when it comes to long-term color retention and a smoother touch. The gift key with the QwertyKey logo is PBT dyesub.
FULL RGB.
Key lighting on the QwertyKey61 mechanical keyboard is FULL RGB, with 14 different lighting modes. Set them as you like, in any color and with any lighting!
COMPATIBLE.
Compatible with MAC systems.
Compatible with Windows, Linux systems.

*QwertyKey61 is not compatible with Playstation consoles!
SOFTWARE.
Download QwertyKey61 Software and easily configure all keyboard settings!
Other:

Number of keys 61 Connection Via removable cable USB 20 to USB-Type C Size 290 x 100 x 35 mm
Lighting effects – Qwertykey Mechanical Keyboard
---
Technical specifications:
cable
| Brand | QwertyKey61 |
| --- | --- |
| Model | QwertyKey61 |
| Switches | Outemu Red/Brown |
| Hotswap | Yes, 5-pin hotswap |
| Software | Yes, for macro/RGB |
| The stabilizers | Pre-lubricated |
| Hunger | An EVA Foam layer in the keyboard case |
| Number of keys | 61 |
| Key material | ABS Double Shot |
| Connection | With a detachable USB 2.0 to USB-Type C |
| Backlight | Full RGB |
| Size | 290 x 100 x 35mm |
| Compatible with | Windows/MAC |
THIS MODEL IS NOT COMPATIBLE WITH PLAYSTATION CONSOLE

.
Excelenta
Tastatura este excelenta.Am ales-o ca prima tastatura mecanica si nu regret.
Keep up the good work QwertyKey!!
Foarte buna
Pentru acest pret nu cred ca exista o tastatura mai buna ca QwertyKey61, o recomand din toate punctele de vedere
Qwertykey61 cea mai buna tastatură
Îmi place foarte mult cum se aud switch-urile Brown și cum este tastatura structurată o recomand cu încrede
excelenta
Prima mea tastatura mecanica si nu regret ca am ales un QwertyKey fata de Keychron-ul care imi furase privirea initial. Voi ajunge candva si la ala, dar pana atunci sunetul tastaturii asteia cu switchuri brown este....muzica. Scriu cod cu ea si ma ajuta la concentrare. Teribil de incantat ca exista asa ceva facut la noi si la un pret extrem de acceptabil. Felicitari designerilor.
este mică pentru mâna mea
este o tastatură mică pentru mâna mea