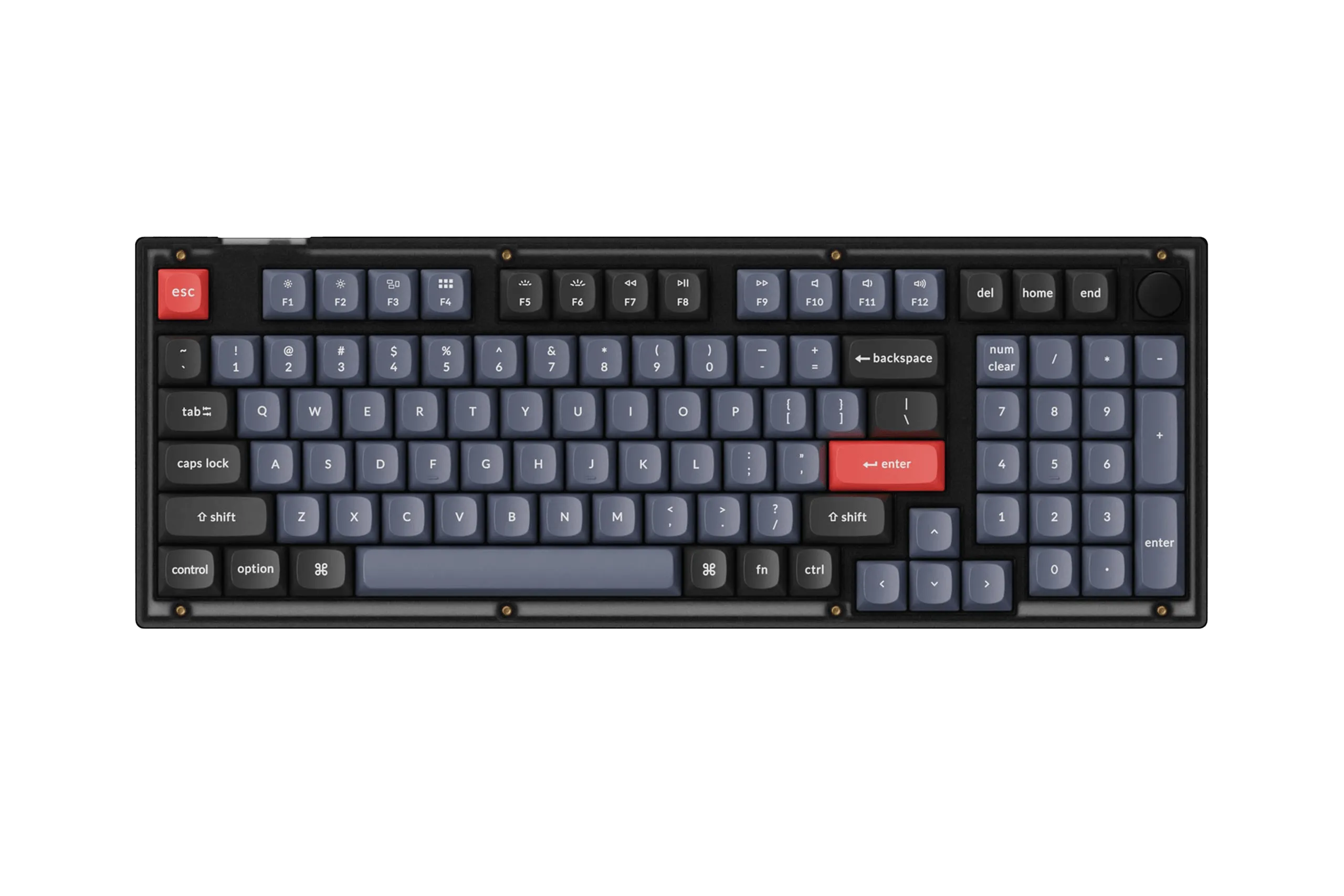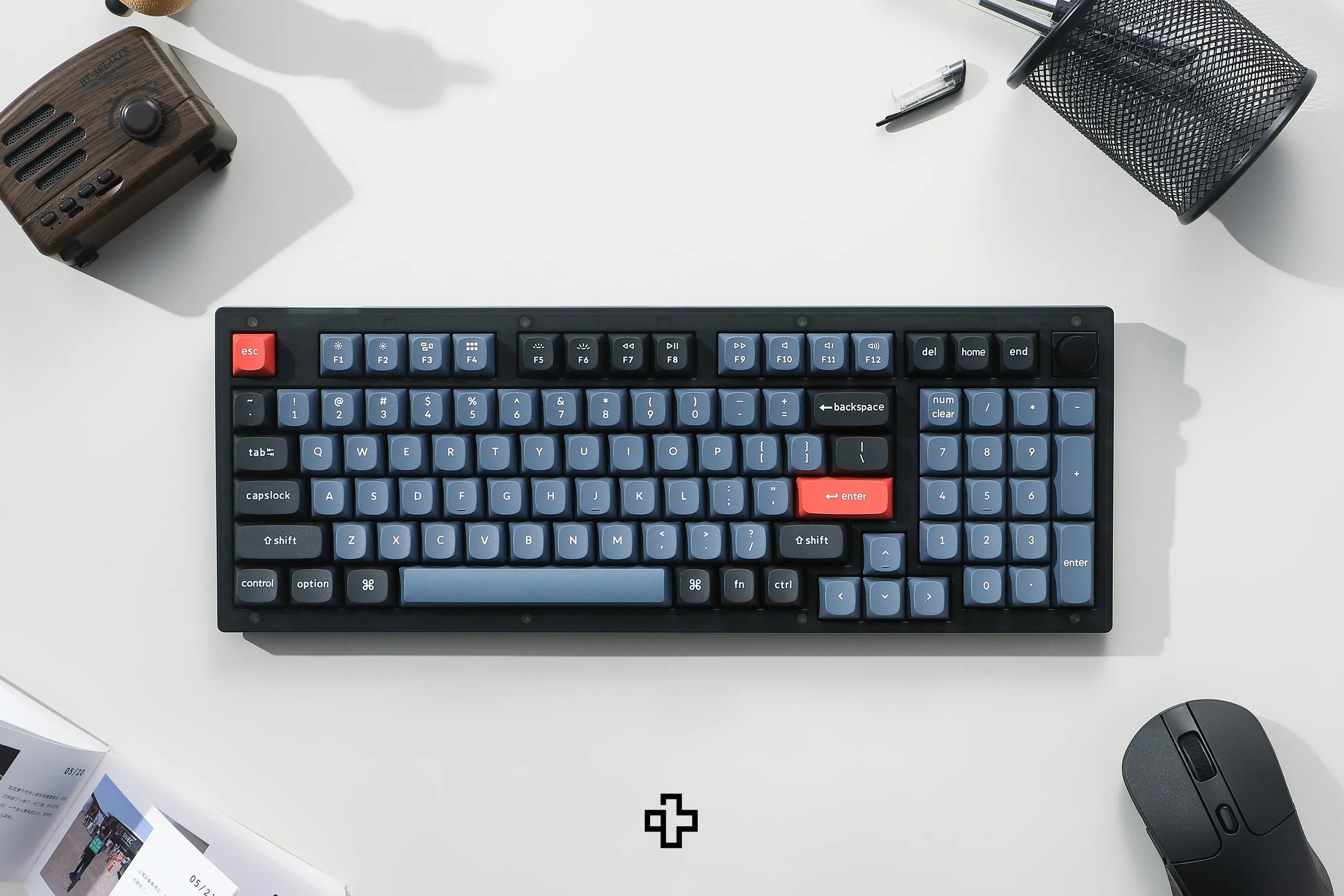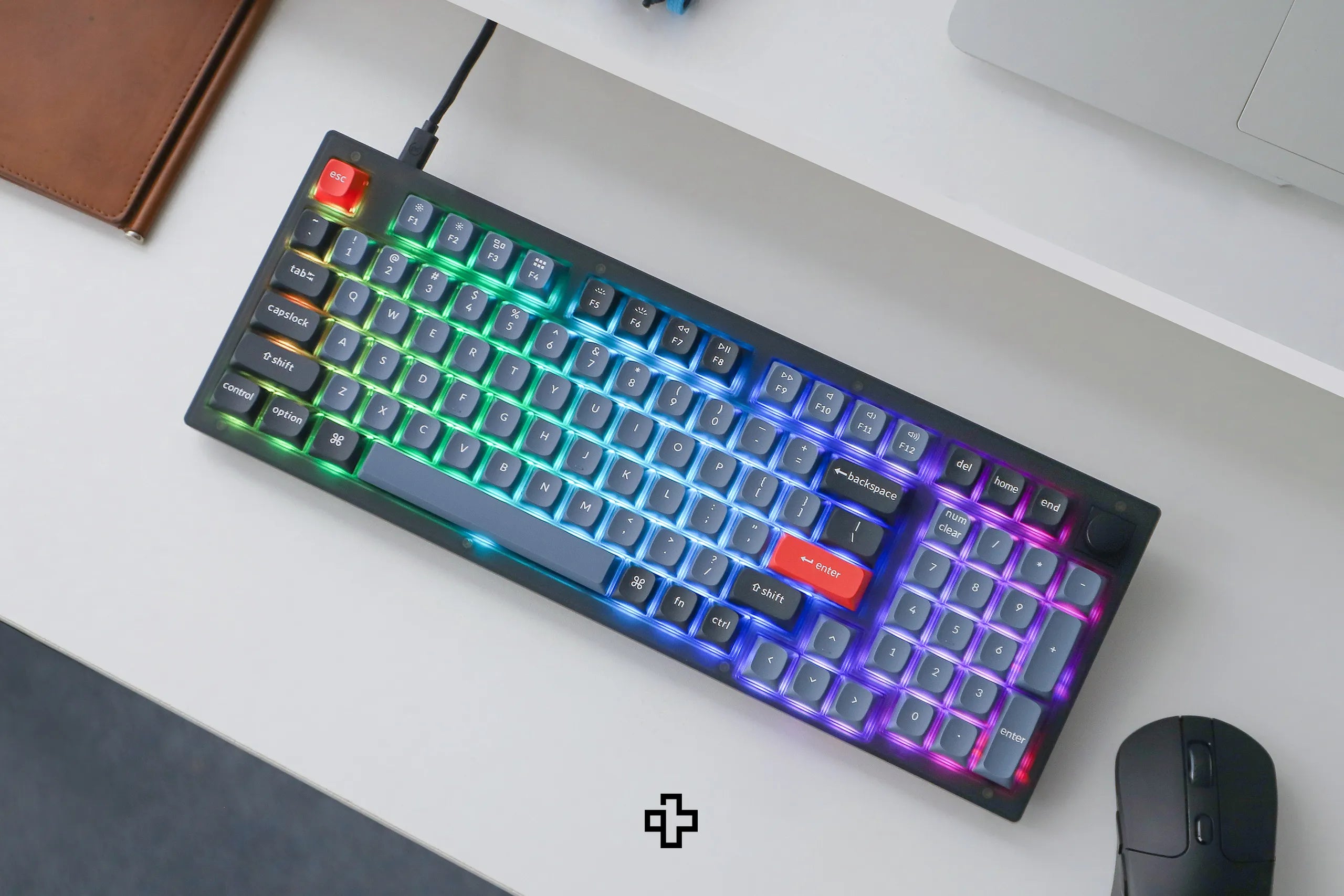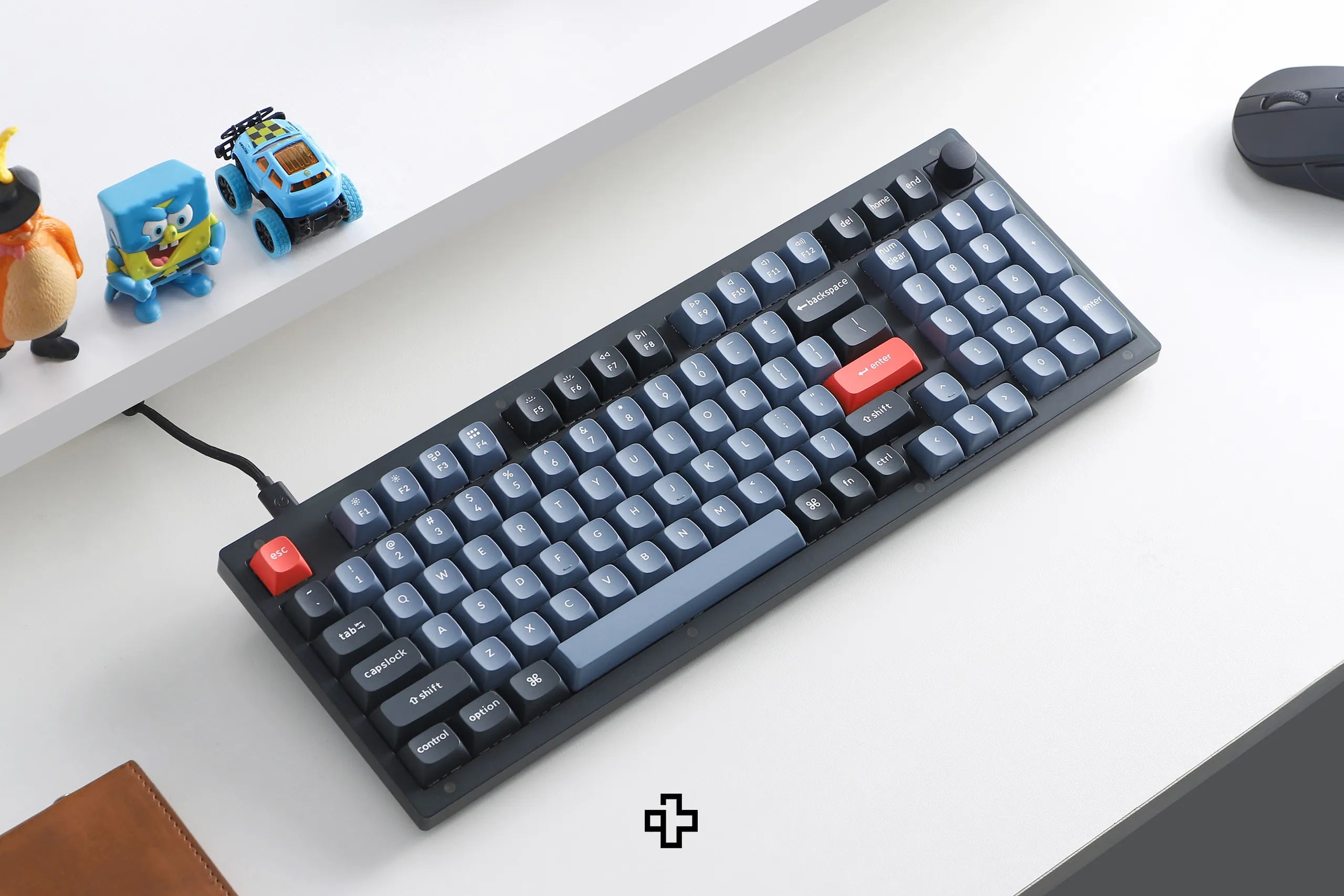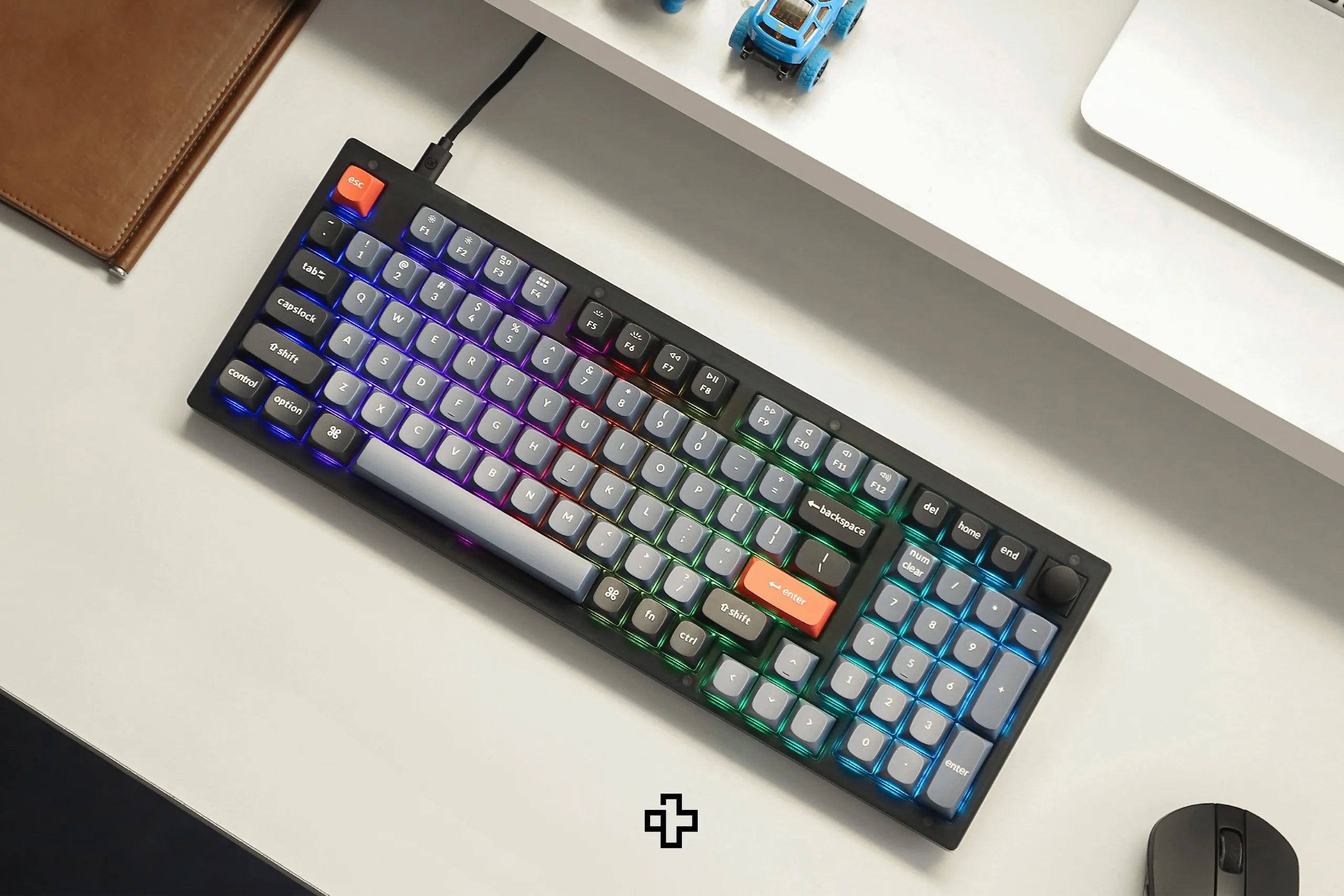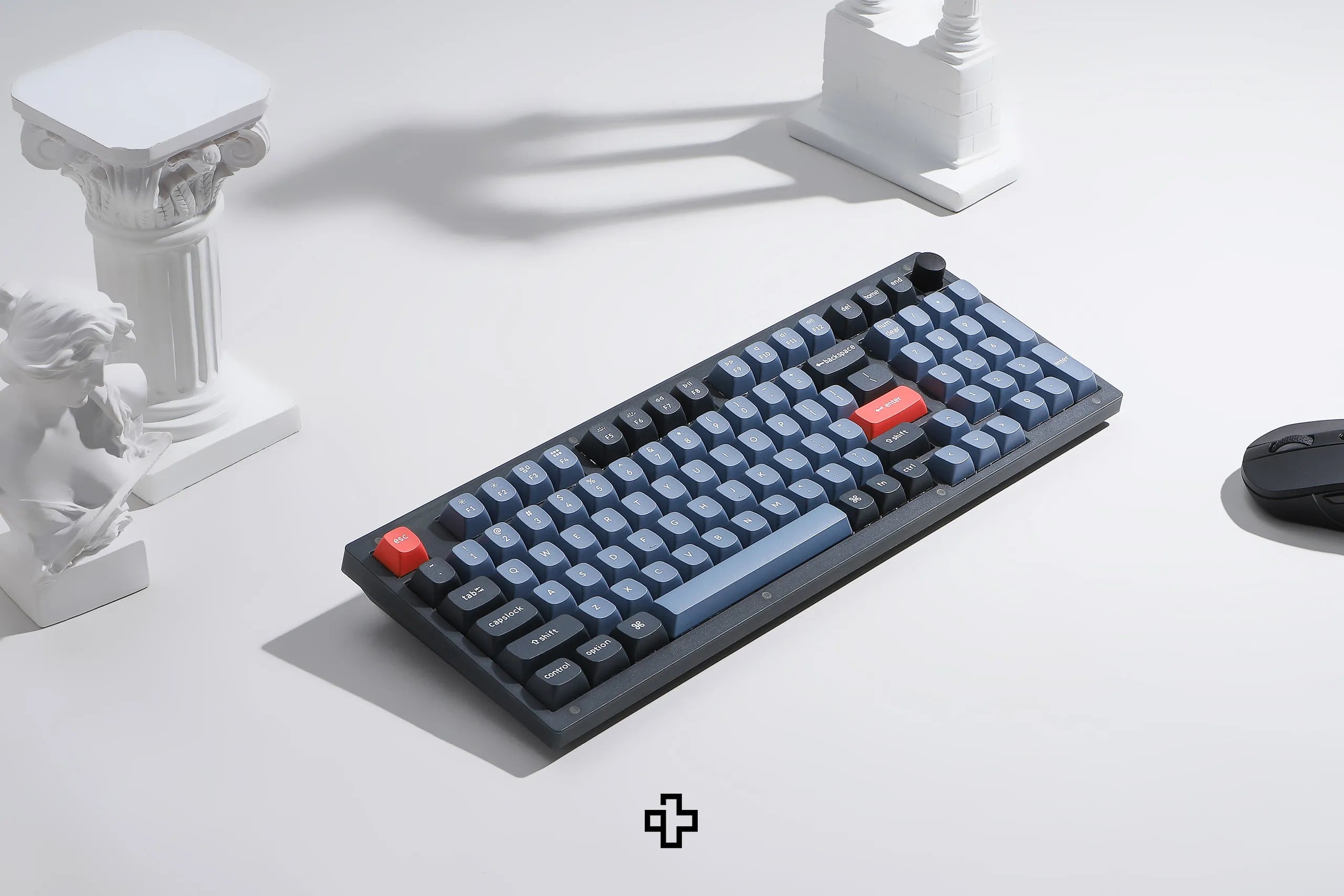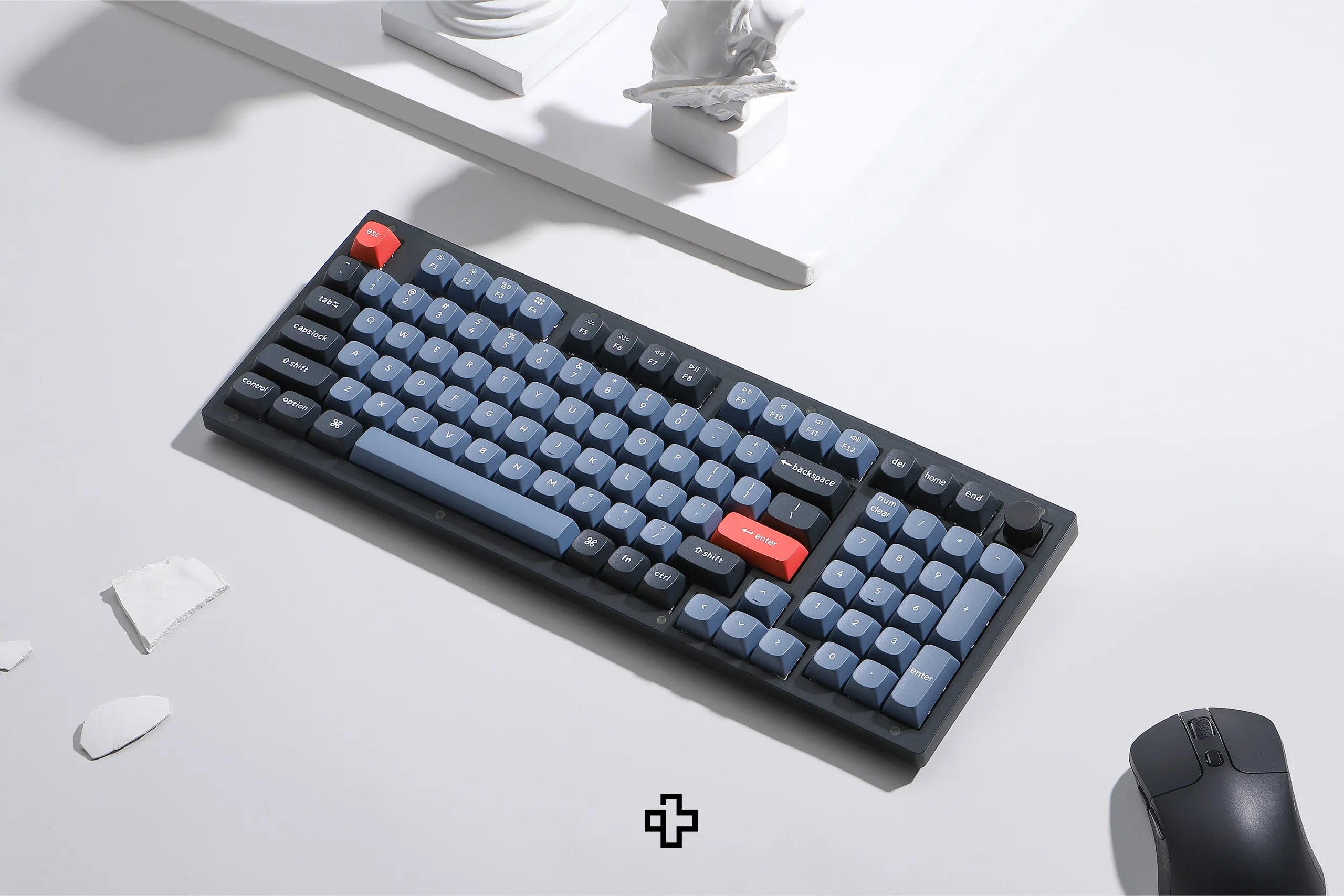 Keychron V5 Hotswap RGB Mechanical Keyboard
---
Thank you for signing up on the restock list!
There's an error! Make sure your email it's correct and try again!
Want to know when it's back in stock?
The V5 is a fully customizable mechanical keyboard ready for any situation. It's a great option for getting into the custom mechanical keyboard hobby. With its 100% classic look, QMK/VIA support, silicone acoustic support and PBT double shot keys, the V5 is designed for ultra-comfortable typing and increased productivity.
| Brandi | Keychron |
| --- | --- |
| Model | Keychron V5 |
| Switches | Keychron K Pro |
| Software | YES – VIA |
| Hotswap | Yes, this version is 5-pin hotswap |
| Pre-lubricated switches and stabilizers | YES |
| I'm hungry | A layer of silicone |
| RGB | South Facing |
| Key material | PBT Double Shot – OSA Profile |
| Connection | Via removable cable USB 2.0 to USB-Type C |
| Background lighting | Full RGB |
| Compatible with | Windows/MAC |
| Knob | For volume/programmable |
| way | 1000 Hz Polling Rate |
| stabilizing | Screw-in type |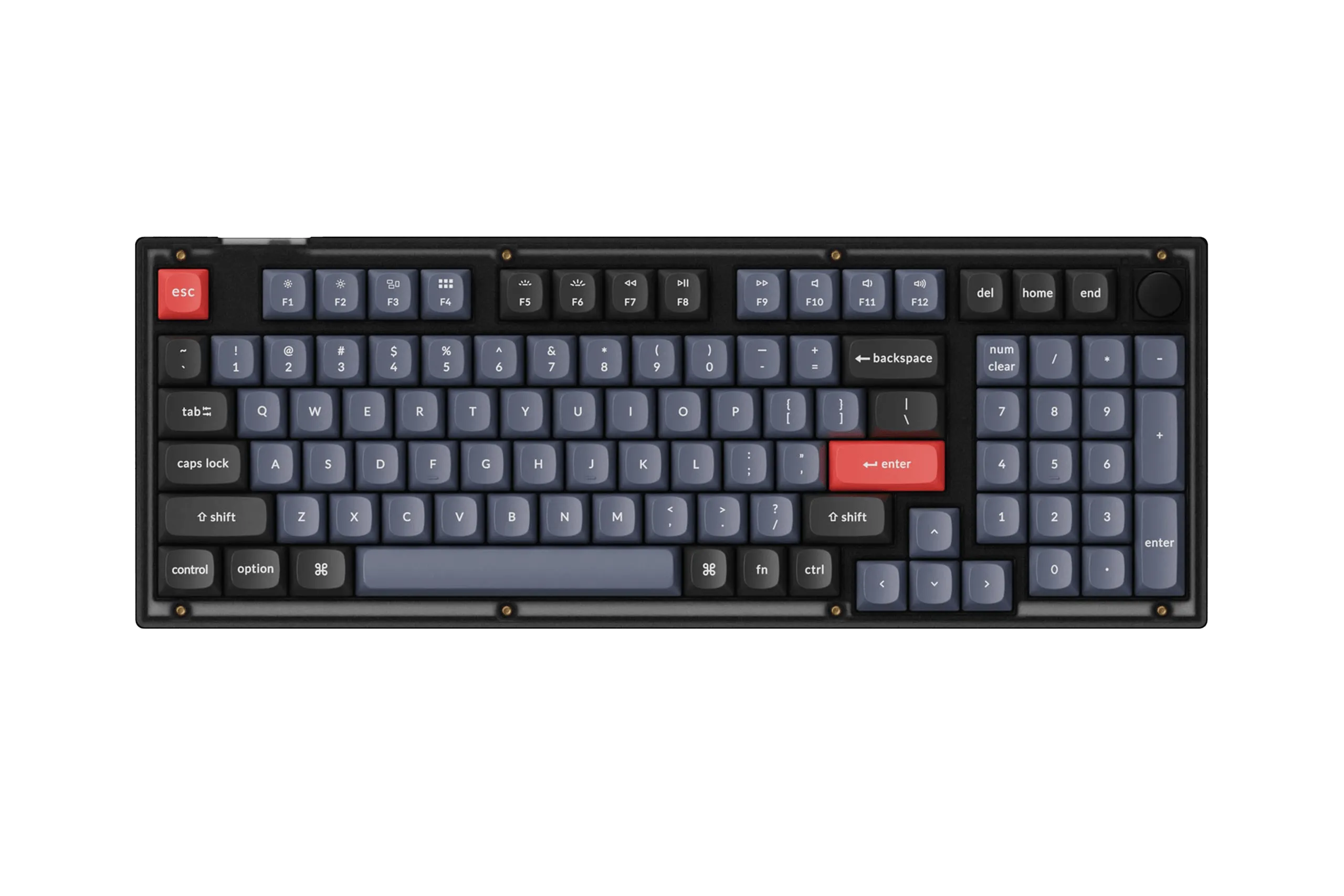 Thank you for signing up on the restock list!
There's an error! Make sure your email it's correct and try again!
Want to know when it's back in stock?
Nemaipomenit si neasteptat
Legat de tastatura (si putin backstory):
Nu eram "mechanical keyboard enthusiast".
Pana acum un an am folosit tastaturi cu membrana. Apoi am trecut la un Alloy Origins.
Keychron-ul e un upgrade de la un HyperX Alloy Origins, HyperX Reds linear switches.
Motivul: In ultima luna am observat la Alloy, cateva switch-uri nu raspund la apasare si nu am cum sa le inlocuiesc. Soldered switches.
"Perifericele sunt produse consumabile", asta se pare ca e mentalitatea actuala.
Dai o caruta de bani, te folosesti de produs, ceva se strica, nu mai ai garantie, ia alta.
Dupa un google search, aflu despre "hotswap switches".
Inca un google search, gasesc QwertyKey.
In capul meu: "Ia uite ma, si la noi se vand chestii din astea".
Brown switch-urile sunt foarte similare cu HyperX Reds Linear, se simt un pic mai ferme la apasare.
La Reds faceam multe greseli la tastare, se apasau prea usor.
Brown-urile de pe Keychron V5, sunt un pic mai ferme. Doar un pic.
Se apasa la fel de usor ca Reds, dar ofera parca o idee mai multa rezistenta. Cand pun degetul pe tasta, nu se apasa doar de la greutatea degetului.
Materialul PBT al tastelor la Keychron se simte net calitativ superior comparat cu ABS-ul folosit de Alloy.
In cutie: keycap puller, switch puller, cateva suruburi de rezerva si surubelnita (probabil pentru situatia in care vreau sa desfac tastatura si ratacesc ceva).
Cablul e USB-C la USB-C dar vine cu un adaptor la USB-A.

Cateva cuvinte despre oamenii astia de la QwertyKey:
E ceva ce in Romania nu credeam ca se poate.
In general cumpar mai mult de pe eMag si cateodata third party sellers de pe eMag. Nu e hate fata de eMag, nu e bullshit sa-i ridic in slavi pe baietii astia de la QwertyKeys.
Am primit o data un colet de la un third party seller de pe eMag intr-o cutie in care au fost deodorante, eu cumparand niste stickuri usb. Serios.
Coletul a venit intr-o cutie noua, bine impachetat in bubblewrap.
Modul in care oamenii astia fac comert e in sine ceva premium.
Lucruri marunte care nu costa mult.
Un thank you note intr-un plic personalizat cu logo-ul firmei, o tasta cadou ca gest simbolic.
E ceva ce nu costa mult, dar arata bunavointa si un respect al lor ca si comercianti fata de ei insisi dar si un respect fata de cumparator.
Bravo!
Sa va dea Dumnezeu putin noroc sa cresteti mari si sa ramaneti in continuare pe piata.
E nevoie de comercianti care vand ceva bun intr-un mod care depaseste asteptarile.
Iulian
Superb
Un produs inedit de o calitate superba. Am trecut de la un Razer Huntsman Mini la acest v5 si pot spune ca e in alta liga. O experienta complet diferita. In plus, produsul a venit ambalat in 2 cutii, cea originala si peste ea o cutie qwertykey umpluta cu bureti. Produsul este 10/10 si la fel si ambalarea.