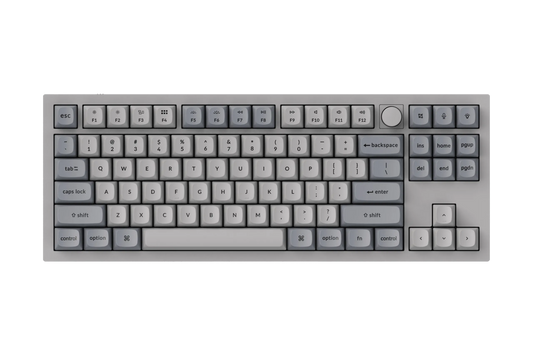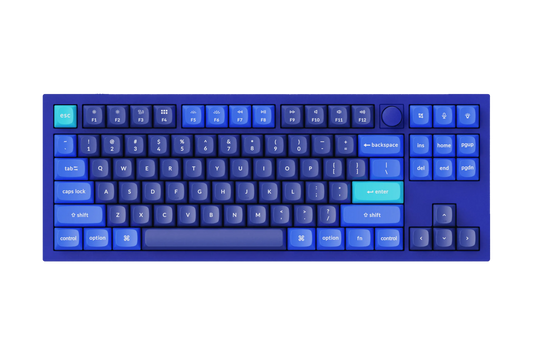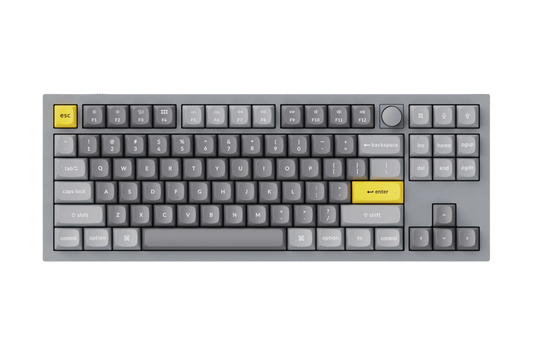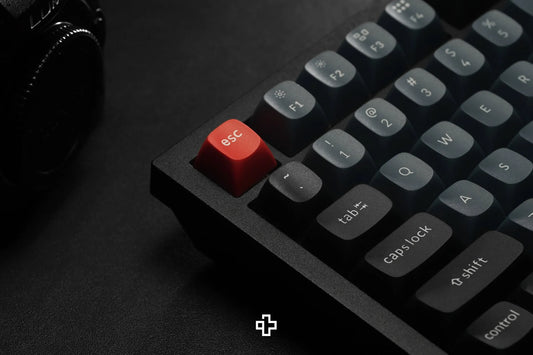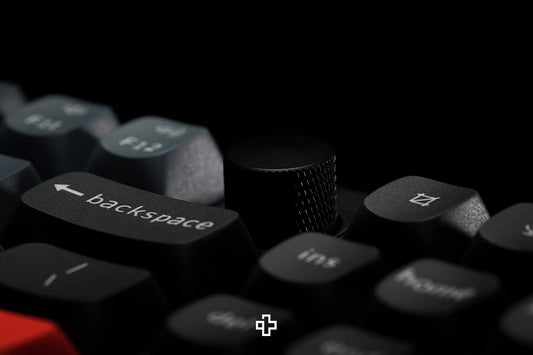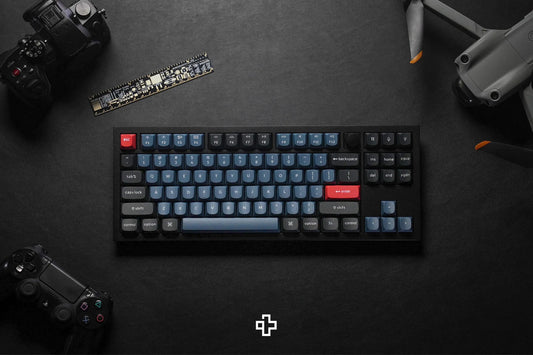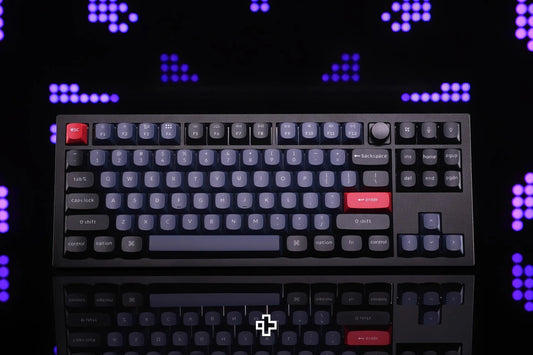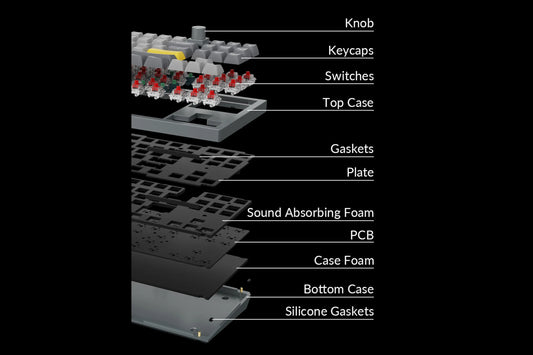 Keychron Q3 Hotswap Aluminum ANSI Knob Mechanical Keyboard
Thank you! As soon as it is back in stock, you will be notified by email!
Error. Please try again!
Notify me by email when it's back in stock!
Keychron Q3

An all-aluminum mechanical keyboard with the famous 80% classic layout, a configurable volume knob, double gasket design, hotswappable, CNC machined aluminum case, QMK/VIA support and more.
Double Gasket
The double gasket design is innovative when it comes to custom mechanical keyboards because it allows the keyboard to be as flexible as possible for a more pleasant writing experience.
Keycaps
The keyboard comes ready-assembled with OSA profile keycaps from Keychron. The keys are made of PBT Double Shot, so they will not wear out over time and will retain their appearance.
Switches
Keychron Q3 uses the new switches from Gateron, Gateron G PRO Red, which come pre-lubricated from the factory for the most pleasant sound and the smoothest feeling when pressing them.
In the package you will find:
Fully assembled keyboard with keycaps and switches. The keyboard comes with a metal plate and inside the box you can also find a cable for the keyboard, a keycap puller, a switch puller, extra gaskets and a screwdriver that allows you to open the keyboard and customize it at home.
More details:
Weight ~2.2kg
Polling Rate 1000Hz
Screw-in stabilizers
Just a few left. Order soon.
Excelent!
Calitate foarte bună pentru acest preț.
Board solid din aluminiu, keycaps PBT in format OSA, destul de silențioasă (are puțin 'ping' dar se poate rezolva dacă deranjează), firmware foarte configurabil.
Nu te poți întoarce la plastice după așa o experiență ;)
Very very good value for the money
Pentru un Alu case fully built TKL (tenkeyless formatul ideal pentru gusturile mele cel putin) sincer nu cred ca poti gasi better value for the money. Dupa ce experimentezi primul keyboard cu case de aluminiu, o sa fie dificil sa revii la unul de policarbonat / plastic / etc.
Ce reusesc sa faca baietii de la Keychron mi se pare foarte misto, ai atat posibilitatea sa folosesti out of the box un custom keyboard pe de o parte, pe de alta parte este si f. f. usor sa incepi sas experimentezi cu anumite customizari minore (gen sa scoti case foam ca sa cresti flex, si/ sau sa aplici tapemod pe spatele PCB to increase thock) si sa ease into the hobby.
Calitatea produsului din punctul meu de vedere este imbatabila la acest price point.
Buildul care il recomand eu este cu PC plate (care si acesta mi se pare f. accesibil ca si pret), tapemod 3 layers, scos afara case foam. Si daca e sa mergi all the way as pune niste long pole switches.
F. fain board si kudos Qwerty ca aduceti in RO asa ceva!