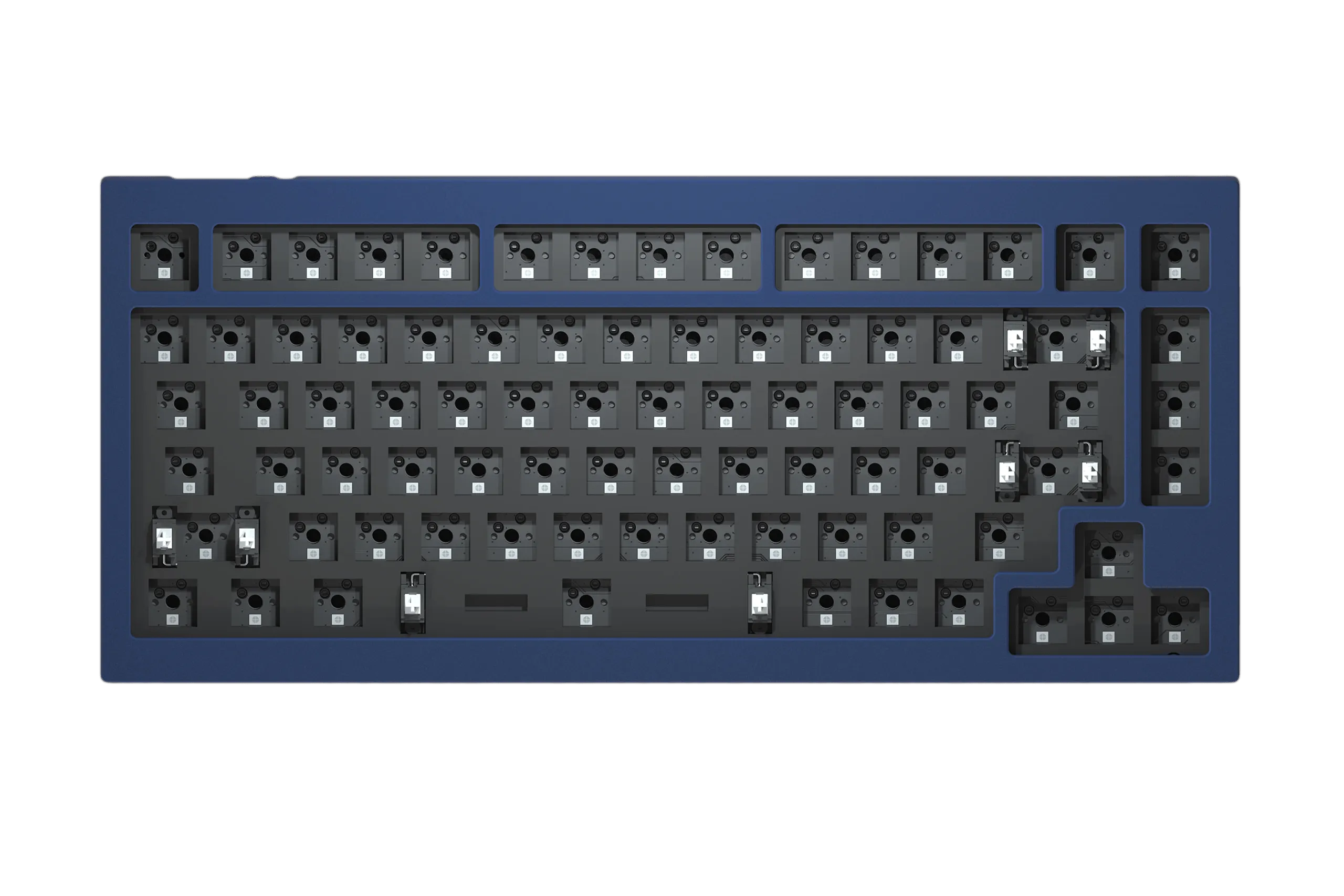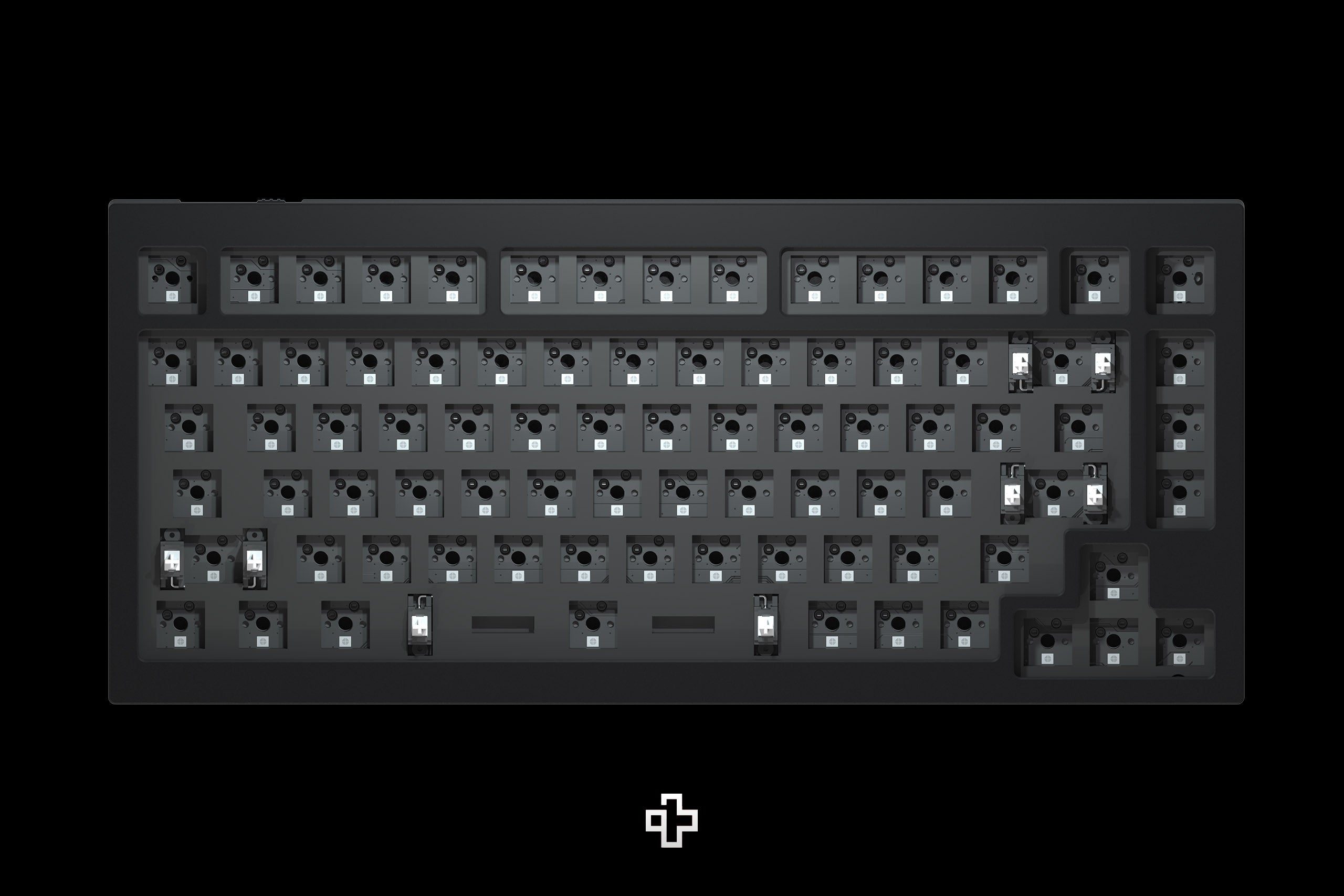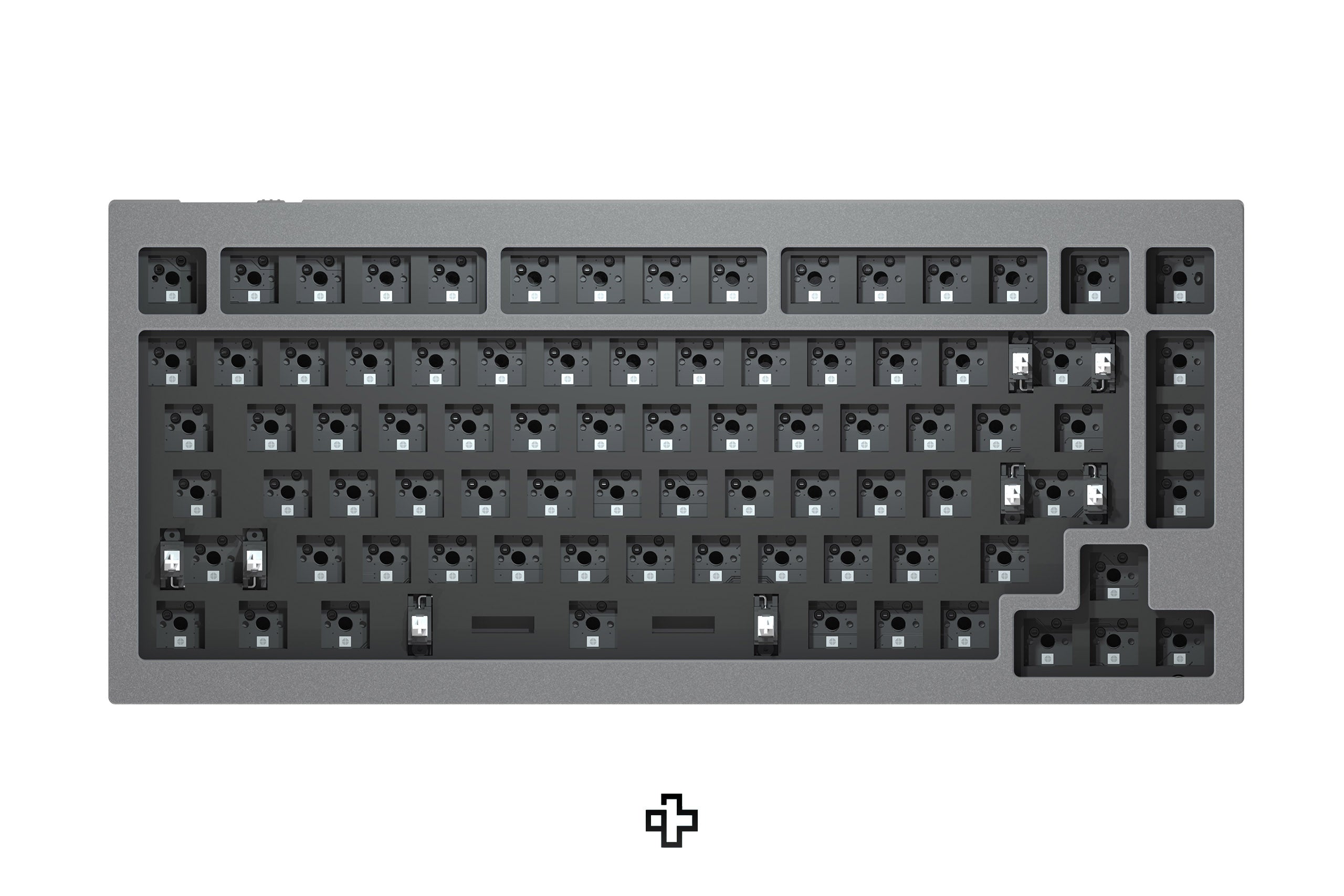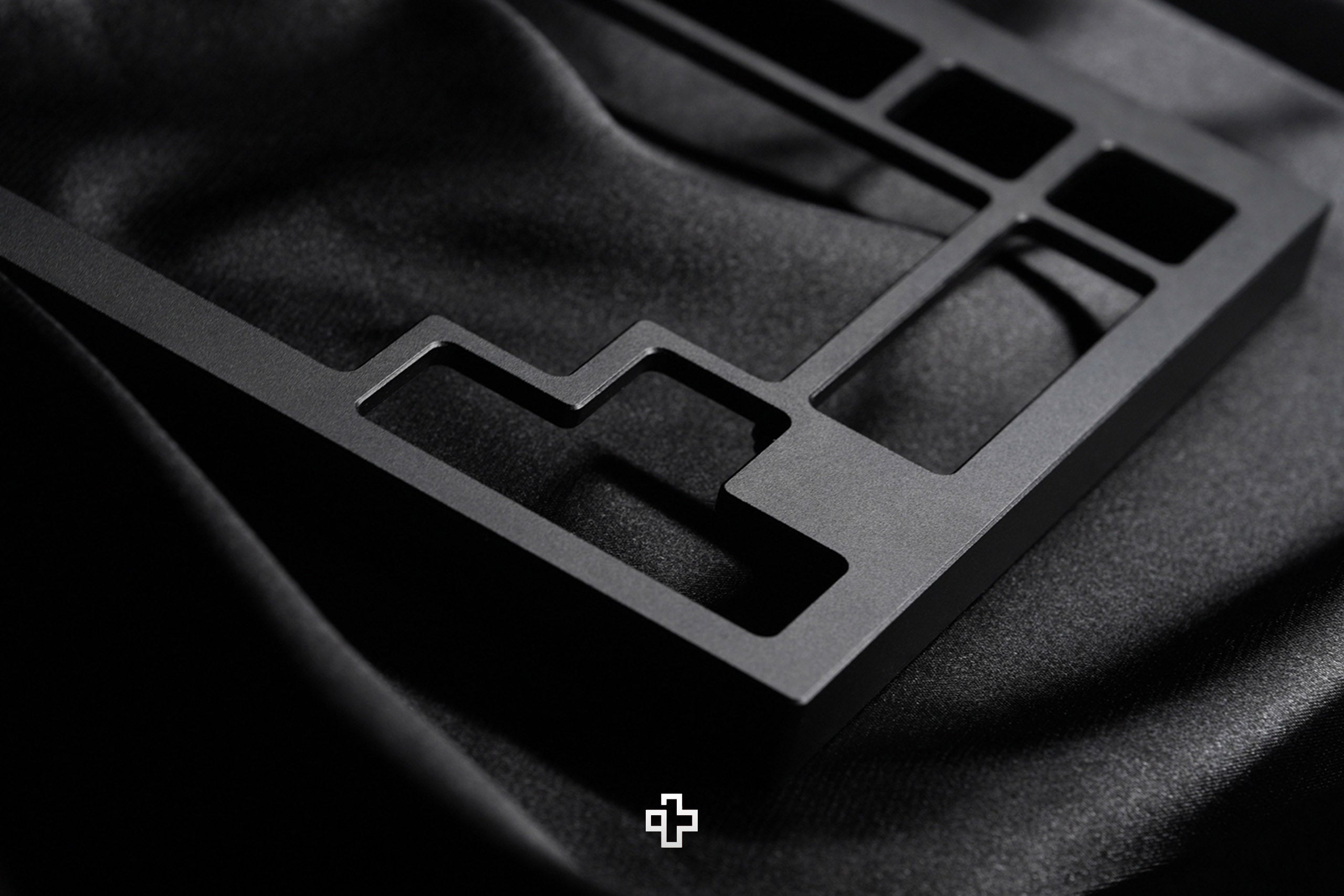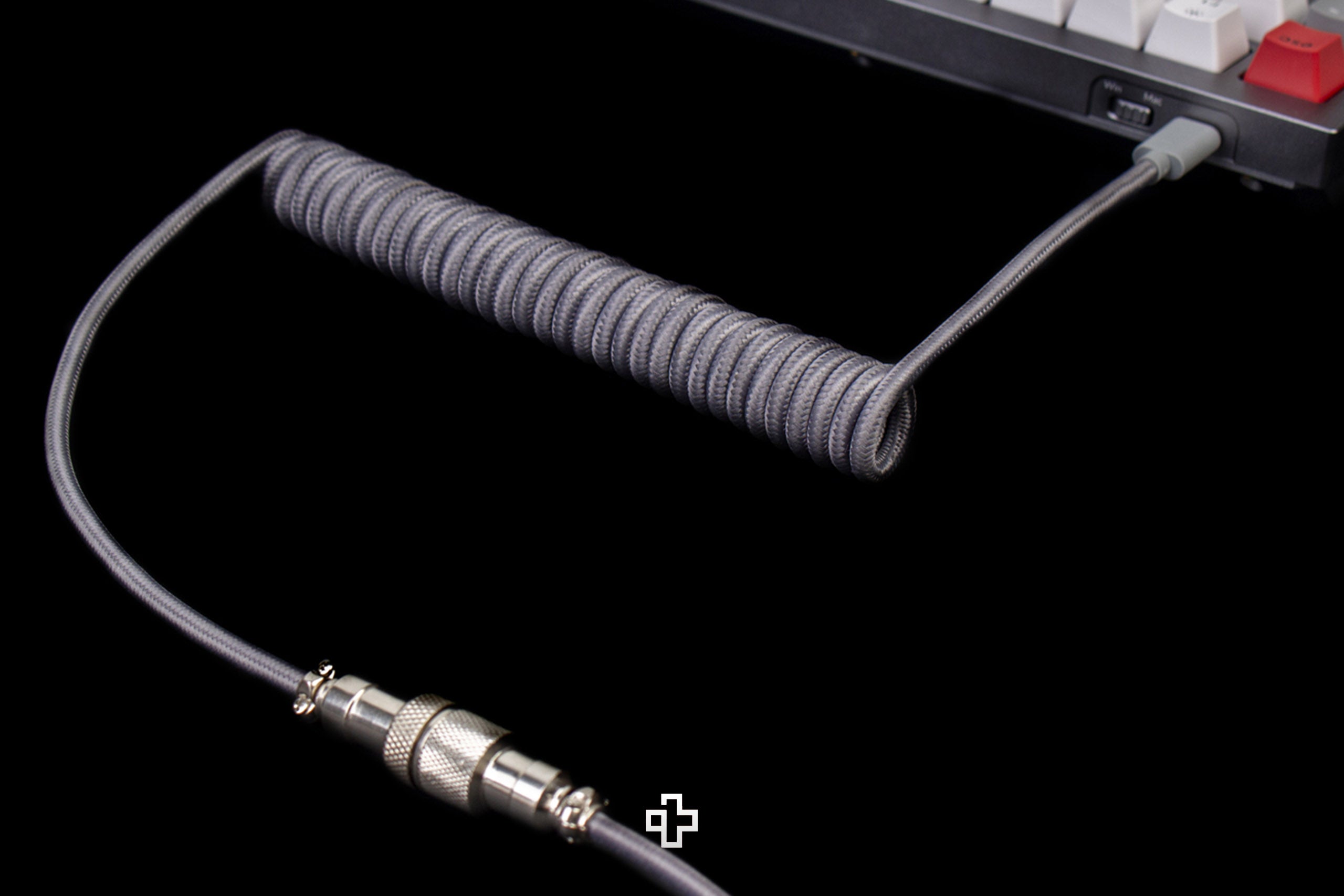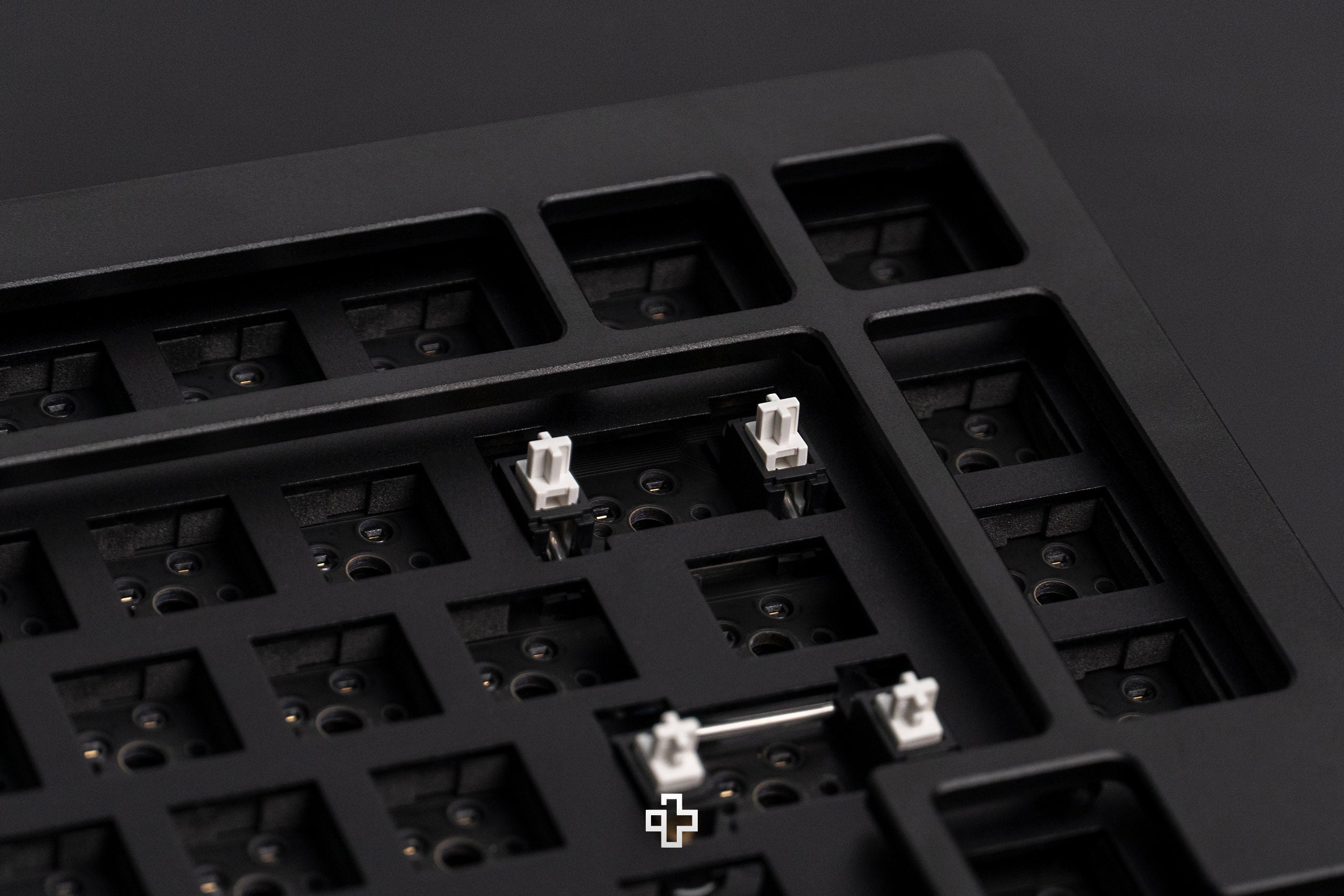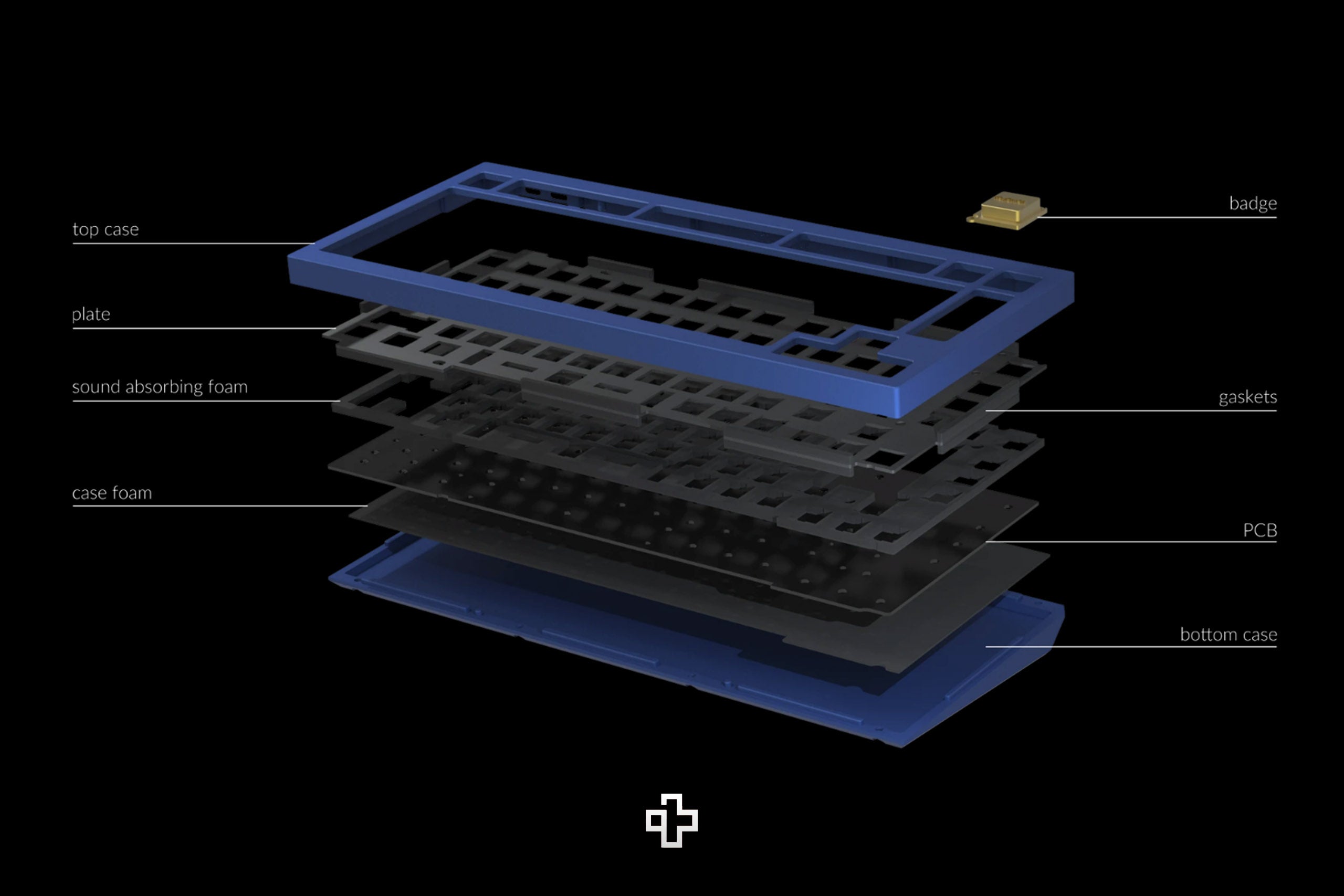 Keychron Q1 Hotswap Aluminum Barebone Mechanical Keyboard
---
Thank you for signing up on the restock list!
There's an error! Make sure your email it's correct and try again!
Want to know when it's back in stock?
KEYCHRON Q1 
---
A fully customizable mechanical keyboard with a 75% layout, equipped with all premium features and unlimited customization possibilities.
This keyboard is not just a tool, but a piece of art on your desk. The Q1 is created with a CNC machined 6063 aluminum body, polished, anodized and sandblasted finish that goes through twenty-four manufacturing processes.
The pad design gives the turntable a pleasant, flexible typing feel and a satisfying sound. The Q1's maximum flex is up to 2.5mm, making this keyboard one of the most flexible on the market.
The new pre-lubricated Gateron SCREW-IN stabilizers.
Gateron SCREW-IN Stabilizers increase stability and allow modifications and upgrades. The precision of these pre-lubricated stabilizers gives a nice sound to the large keys (space bar, shift, enter and delete).
PROGRAM Q1 WITH QMK & VIA
With full QMK and VIA support, you can program and remap every key on your keyboard with ease. Open source firmware means endless possibilities for keyboard layouts, shortcuts, backlight effects and more. VIA supports macOS, Windows and Linux.
---
This package contains:
Varianta Barebone: 
1x Keyboard kit without keys and keycaps
1x Cablu Coiled Premium
1x Aluminum houses
1x PCB
1x Aluminum plates
1x Foam for keyboard case
2x Foam layers already installed in the keyboard case
16x Gaskets (8 installed and 8 in the box)
Gateron Screw-In Prelubricated Stabilizers
1x Switch Puller
1x Keycap Puller
1x Screwdriver
1x Hex Key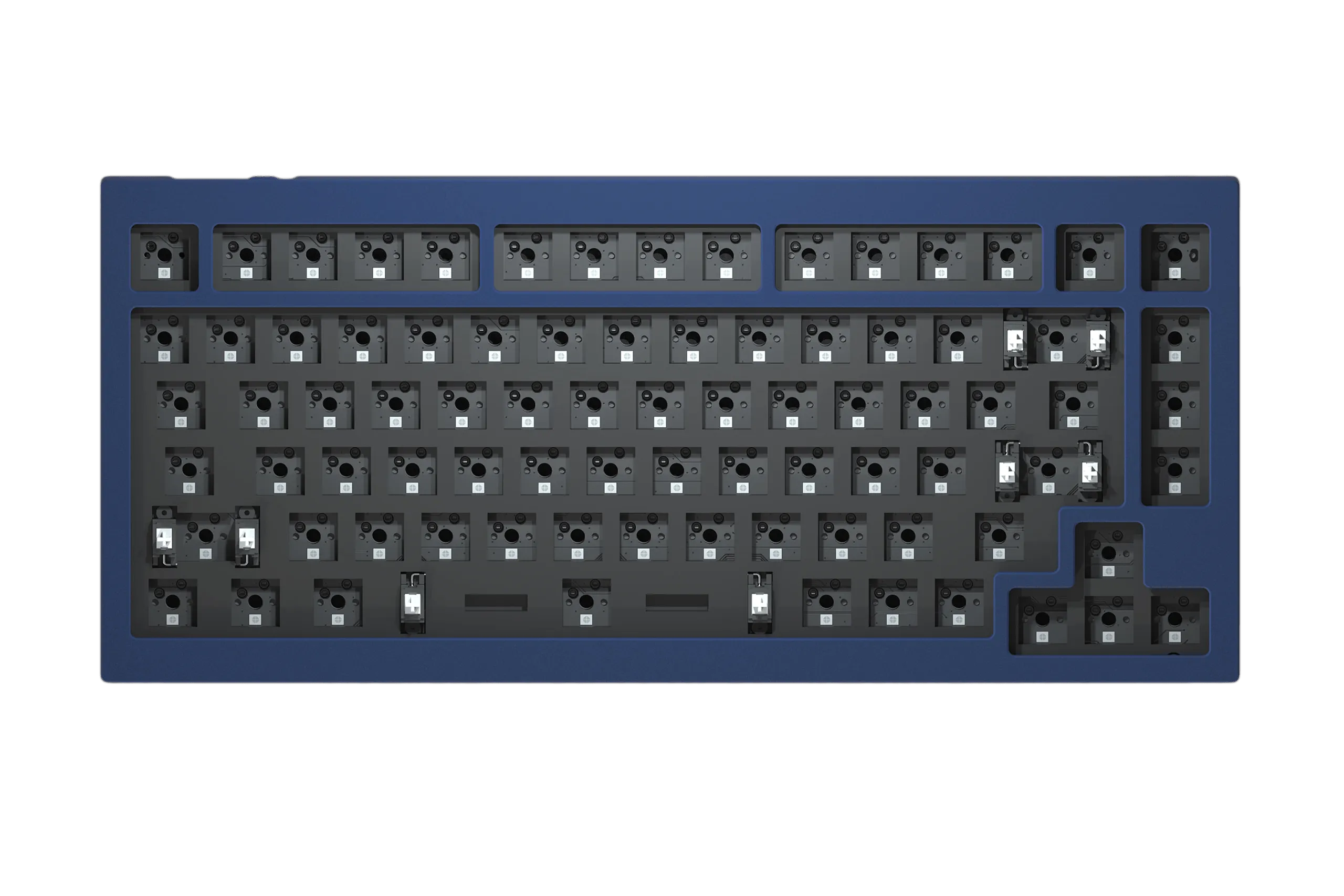 Thank you for signing up on the restock list!
There's an error! Make sure your email it's correct and try again!
Want to know when it's back in stock?
Nu e chiar de cinci stele
Am luat space grey barebones de BF si la pretul pe care l-am platit atunci as mai lua-o de inca 1000 de ori.
Out of the box suna ca o cutie de cola, serios, nu-mi pot explica cum au reusit sa o faca sa rezoneze atat de tare, e, like, un achievement.
Plate-ul de alu e OK pentru inceput, dar o varianta mai buna e plate de PC sau FR4, mult mai muted si mai soft ca typing experience, mai ales cu Akko Matcha Greens lubed.
Spuma aia EVA din ea e o gluma, am eliminat-o imediat ce am scos tastatura din cutie. O solutie buna pe care am gasit-o eu pentru a reduce sunetu ala de clopot stricat a fost cu liner din silicon pentru sertare care se gaseste la IKEA, e foarte eficient si din cate stiu e si destul de ieftin. Alta varianta e folie de silicon de 1mm grosime, taiata dupa conturul spumei stock.
Eu am luat versiunea fara knob, si chestia care m-a determinat sa dau banii pe tastatura asta e ca, by default, PCB-ul are in slotul ala de sus din dreapta si hot-swap socketul pentru switch si gaurile pentru encoder, o chestie care mi se pare foarte clever din partea Keychron. Daca vrei poti instala knobul singur. Poate fi folosit orice encoder cu buton de 15mm THT. Eu am folosit unul de la ALPS. Also, se potriveste foarte bine knobul de la GMMK PRO daca pui in encoder cu D shaft.
Firmware pentru DIY knob version se gaseste pe site la ei, iclusiv walkthrough pentru flashuit cu QMK si apoi custom map-ul pentu VIA. La mine a mers din prima, no problems.
Keychron Q1 Barebones
Folosesc de foarte mult timp tastaturi mecanice, tastatura pe care o foloseam zilnic inainte de Keychron era un Corsair K95 RGB Platinum, o tastatura foarte ok, din aluminiu, cu switch-uri Cherry-MX Brown.
Am cumparat Q1 barebones (fara switch-uri si keycaps), am folosit switch Gateron Brown lubed si keycap-uri Keychron OSA PBT Grey. Tastatura se simte extrem de bine, diferenta intre aceasta tastatura si Corsair-ul pe care il foloseam inainte este imensa, sunetul pe care il face tastatura este addictive, vrei sa tastezi doar ca sa il auzi :).
Se aude foarte bine out of the box, nu are nevoie neaparat de moduri, constructia este extrem de calitativa, pachetul si instructiunile sunt foarte ok.
Ca downside, tastatura este destul de inalta in partea de jos ~2cm si are nevoie de un wristpad pentru a tasta confortabil, iluminarea nu este per-key (are cateva profiluri de culoare built-in), functia de macro nu este extrem de intuitiva si nu permite crearea de macro-uri complexe.
Nu este neaparat o tastatura de gaming, sau cel putin eu nu as folosi-o la asta, dar pentru tastat, este absolut minunata, din aceasta cauza si cele 5 stele.
Review
Cea mai bun? tastatur? pe care am avut placerea de a o folosi.
Construc?ie foarte solid?, din aluminiu, nu exista plastic in ea. Cnt?re?te undeva la 1.6kg total asamblat?.
Lubrifiere decent? pe switch-uri ?i pe stabilizatoare, la stabilizatoare se putea mai bine, se simte un pic de rattle, mai ales pe backspace la unitatea mea.
Am avut ni?te probleme cu rezonan?a (ping noise) la "top plate" cnd tastam dar cu un force-break mod sa rezolvat foarte u?or, acum nu se mai aude zgomotul acela metalic deloc.
Nu mi place faptul c? straturile acelea dou? de spum? din interior elimin? flexibilitatea pl?cii de tot.
Tastele pentru mine sunt de calitate foarte buna, caracterele sunt printate clar. Combina?ia de taste navy blue ?i alb arata foarte bine pe modelul Navy Blue.
Cablul coiled este de calitate bunicica, al meu a venit "ncol?cit" uniform.
Ledurile r?mn pornite mereu din ce am observat, ?i cnd am PC-ul oprit.
F?r? alte cuvinte, pentru banii pl?ti?i la momentul achizi?iei pentru modelul Fully Assembled, merita. Eu am venit de la un Razer Blackwidow care avea switch-uri Razer Green ?i diferen?a este uria??.
Tastatura asta poate fi modat? s? sune ?i s? se simt? excep?ional ?i sunt foarte mul?umit de ea.