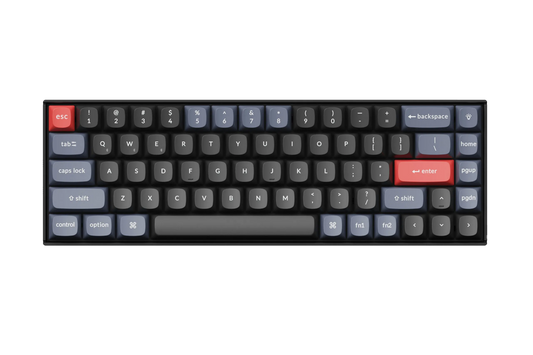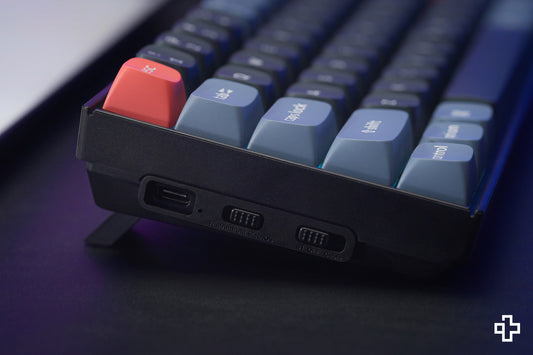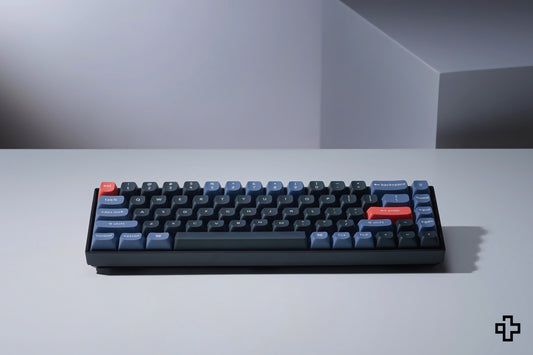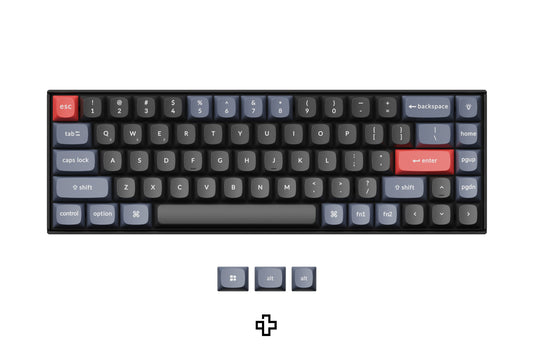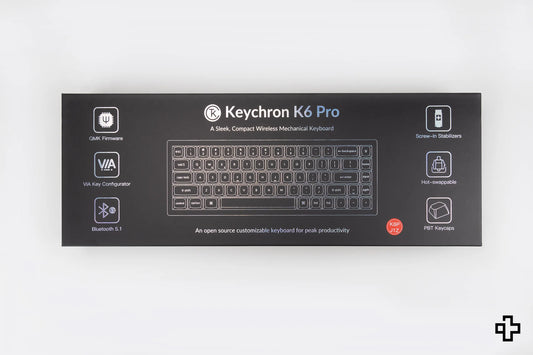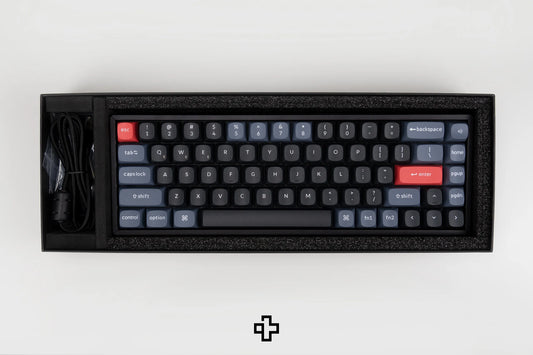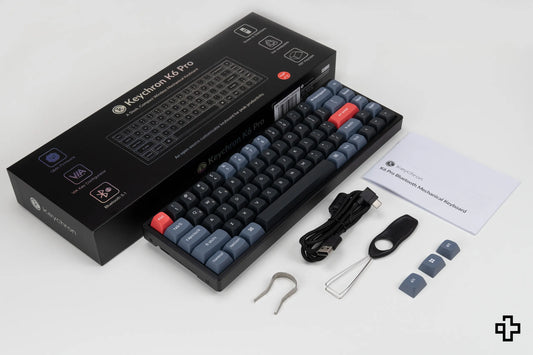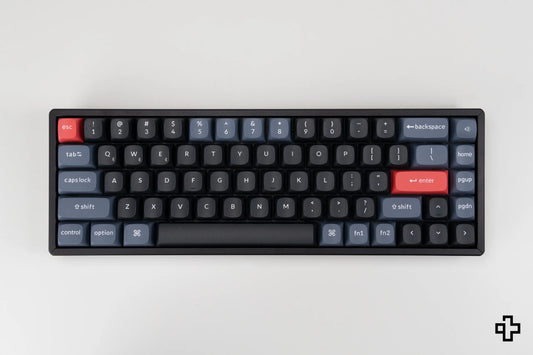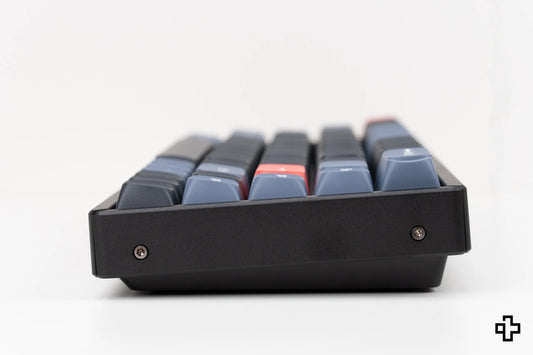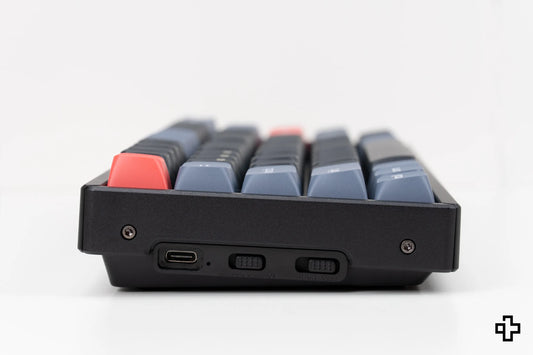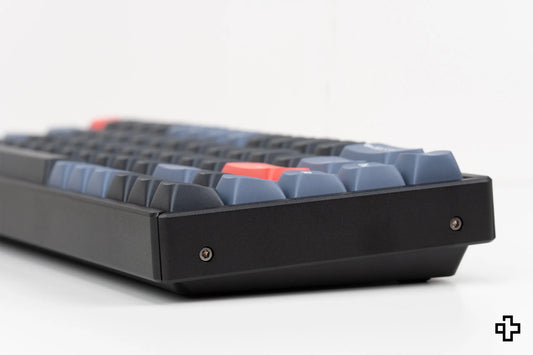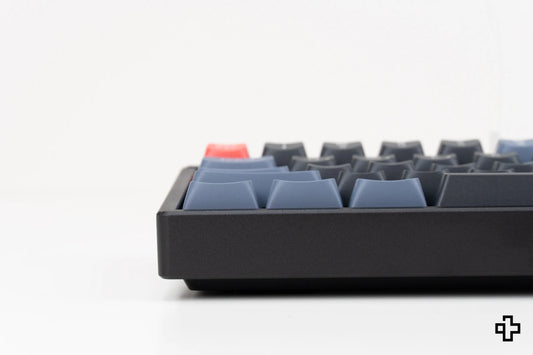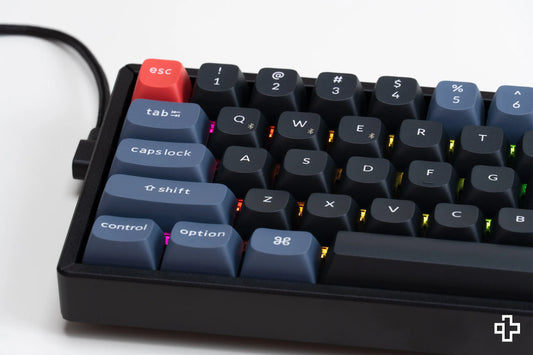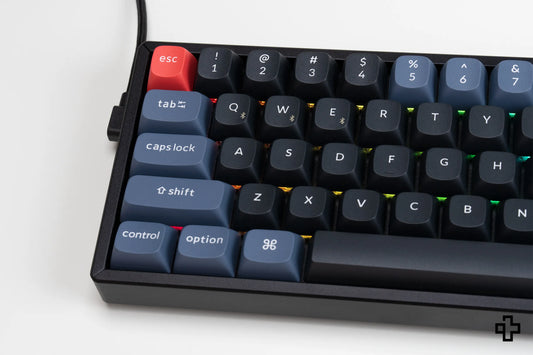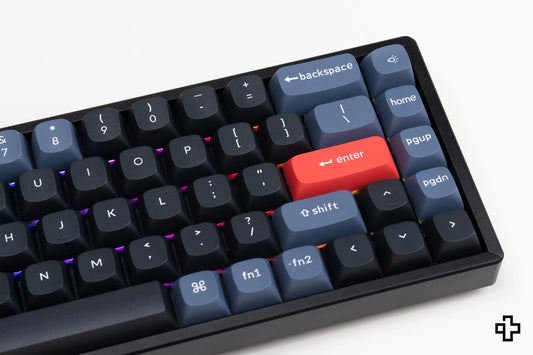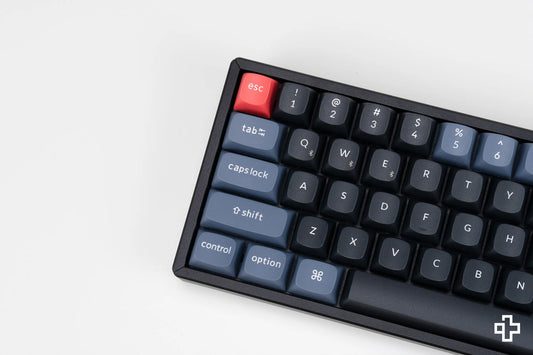 Keychron K6 Pro Hotswap RGB Mechanical Keyboard Wireless Aluminum Frame
Thank you! As soon as it is back in stock, you will be notified by email!
Error. Please try again!
Notify me by email when it's back in stock!
Keychron K6 Pro Wireless QMK/VIA is the world's first 65% mechanical keyboard that can also be used wirelessly via QMK/VIA, opening the way to a new era of mechanical keyboards.
| Brand | Keychron |
| --- | --- |
| Model | Keychron K6 Pro |
| Switches | Keychron K Pro Red Series |
| Software | YES – VIA/QMK |
| Hotswap | Yes, this version is 5-pin hotswap |
| Pre-lubricated switches and stabilizers | YES |
| Hunger | A layer of silicone |
| RGB | Yes – South Facing (oriented to the south) |
| Key material | PBT Double Shot – OSA Profile |
| Connection | Wireless and via removable cable USB 2.0 to USB-Type C |
| Backlight | Full RGB |
| Compatible with | Windows/MAC |
| Bluetooth | Connect up to 3 devices, 4000 mAh rechargeable battery. Up to 300 hours of bluetooth connectivity with RGB off and up to 100 hours of bluetooth connectivity with RGB on. |
| CHIP | 1000 Hz Polling Rate |
| Stabilizers | Screw-in type |