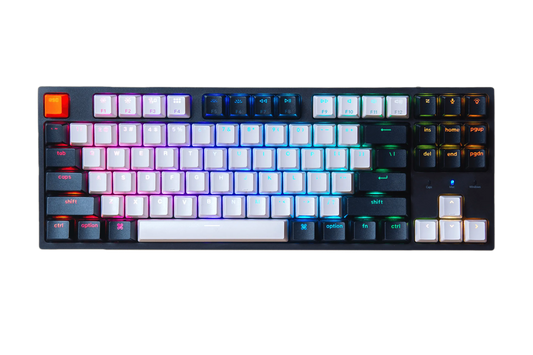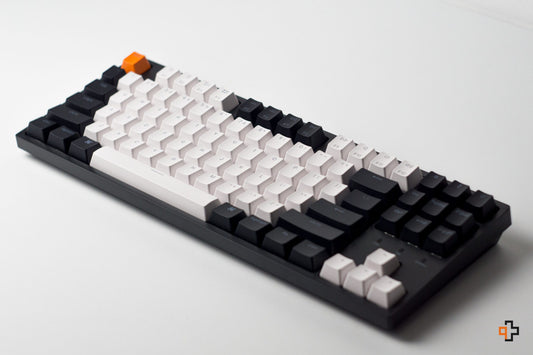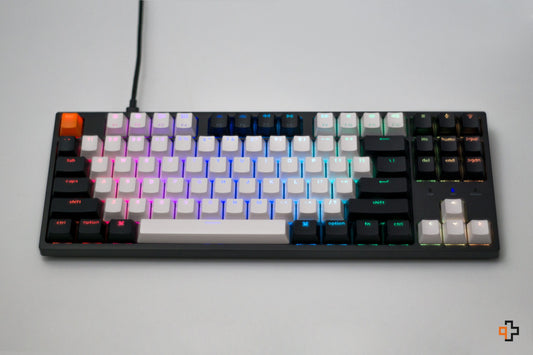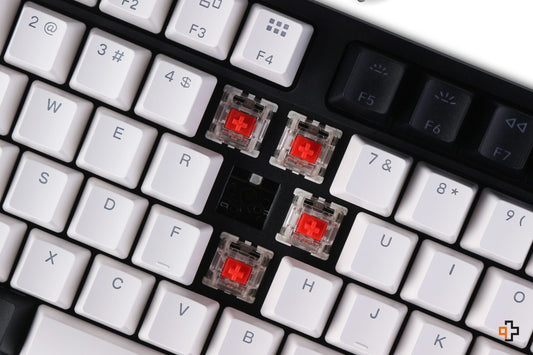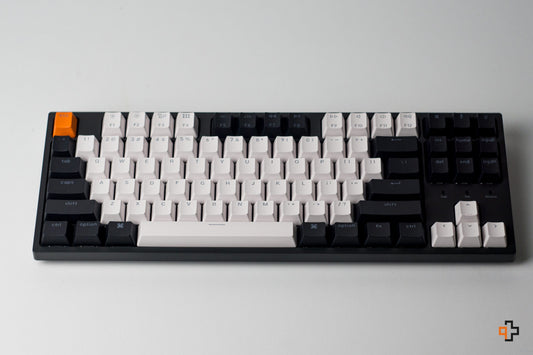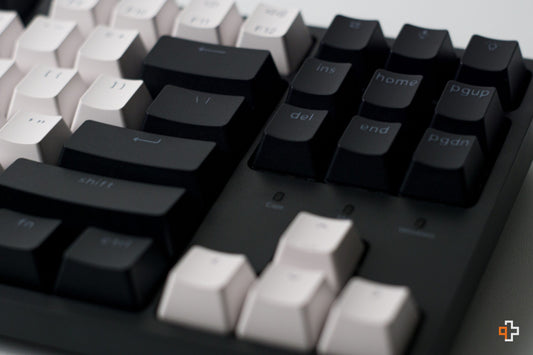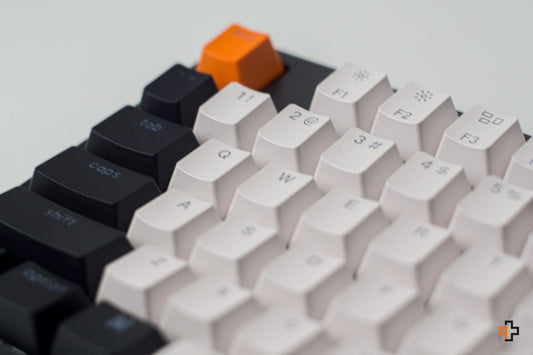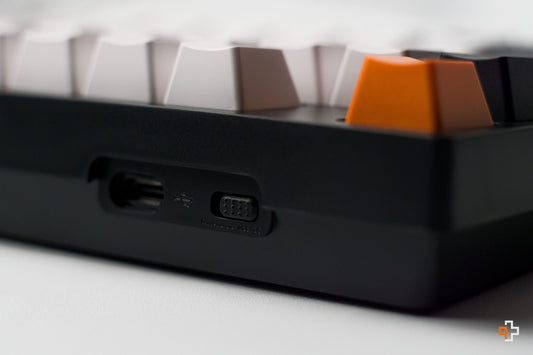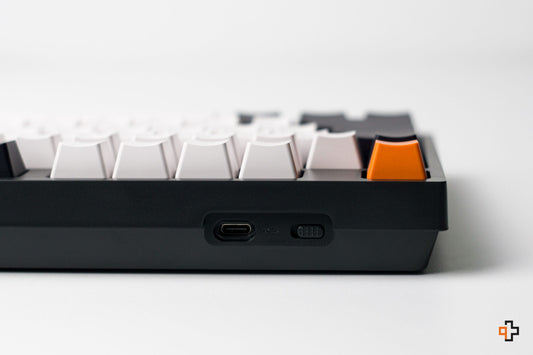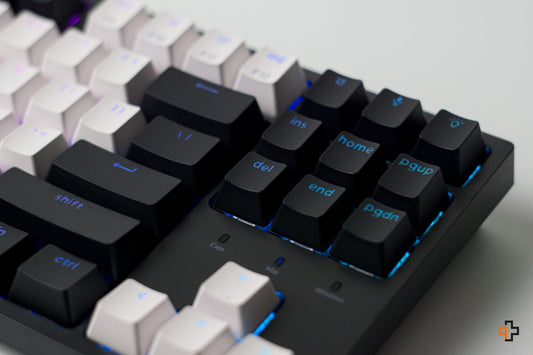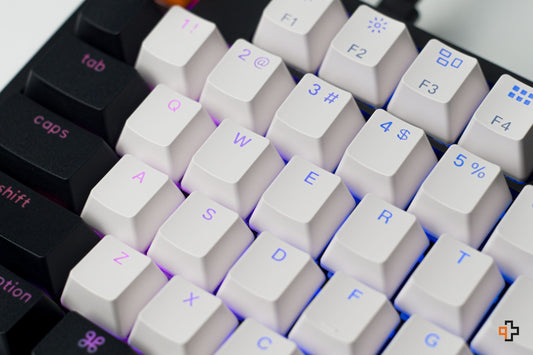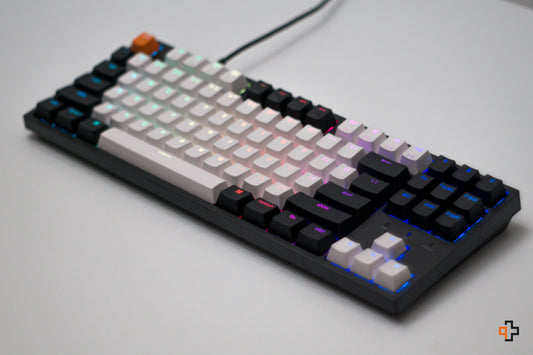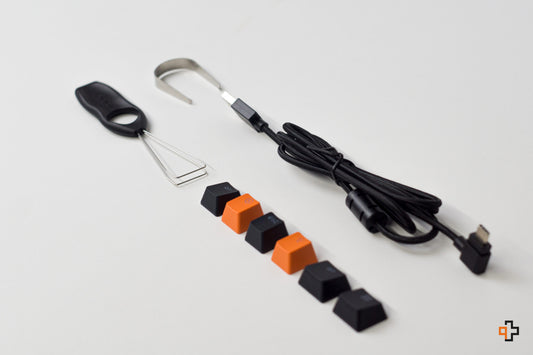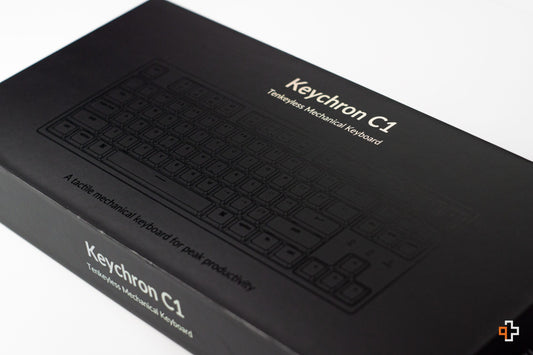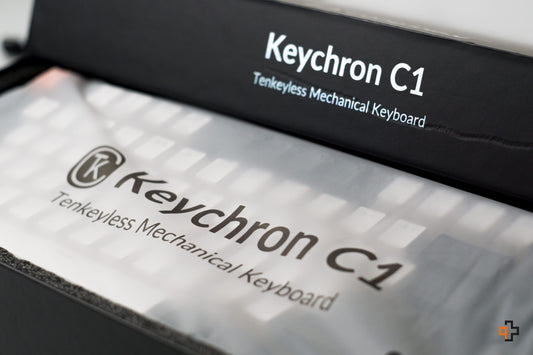 Keychron C1 Hotswap RGB Mechanical Keyboard
Thank you! As soon as it is back in stock, you will be notified by email!
Error. Please try again!
Notify me by email when it's back in stock!
Brand: Keychron
Model: Keychron C1 Hotswap Gateron
Switches: Gateron G Pro Prelubricated
Software: NO
Pre-lubricated stabilizers
HOTSWAP: Yes, this version is 5-pin hotswap.
Case color: Black
Number of keys: 87
Key material: ABS Double Shot
Connection: Via USB 2.0 cable to USB TYPE-C
Backlighting: Full RGB
Size: 357 x 130mm
For: Mac OS/Windows
Just a few left. Order soon.
Superba
Imi place mult aceasta tastatura. Desi e prima tenkeyless pe care o folosesc incepe sa imi placa tot mai mult
Perfecta, cu un singur minus
O am din august 2022, in varianta cu switchuri Red si e superba. Cum am dus-o la birou, a atras toate privirile. Am o singura suparare cu ea: tasta Windows din dreapta face acelasi lucru ca tasta Windows din stanga, ceea ce nu este deloc corect pentru un layout classic de Windows. Ar trebui sa deschida meniul contextual. Nu ma incurca extrem de tare, dar indeajuns de mult incat sa nu fiu sigur ca as mai cumpara un Keychron, chiar daca tot restul tastaturii e de top.
Calitate buna
Curand am achizitionat aceasta tastatura.Pot spune ca m a fascinat din orice punct de vedere.Tastele se aud in surdina si se apasa foarte rapid s i usor.Recomand 100 de procente%
Review
Am dat comand? de ea vineri seara. A venit azi la serviciu unde am f?cut test cu restul colegiilor care au diferite switch-uri. Dup? diferite persoane care au testat, au ajuns la concluzia c? red switchs sunt cele mai silent.
Am f?cut trecerea de la BLUE SWITCH la RED SWITCH care este si se simte o diferen?? uria??. Tastatura este micu??, foarte u?or costumizabil? la partea de culori RGB, este aproximativ u?oar? ca ?i greutate ?i are un profil destul de jos f?r? a o ridica din picioru?ele din spate.
Recomand tastura oric?ruia care dore?te s? fac? un upgrade mai serios.