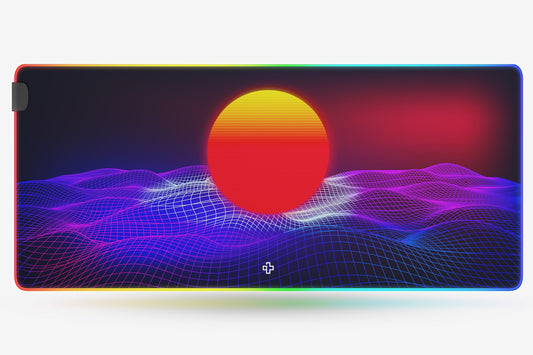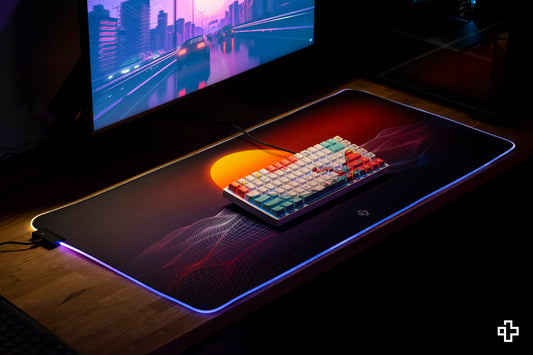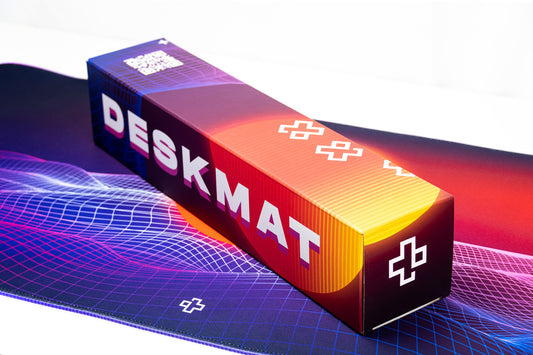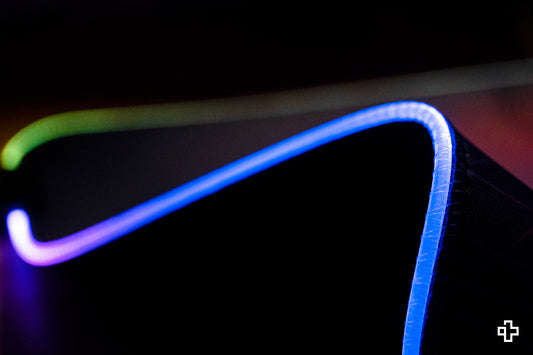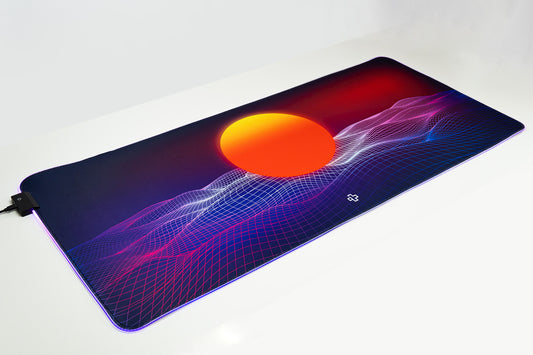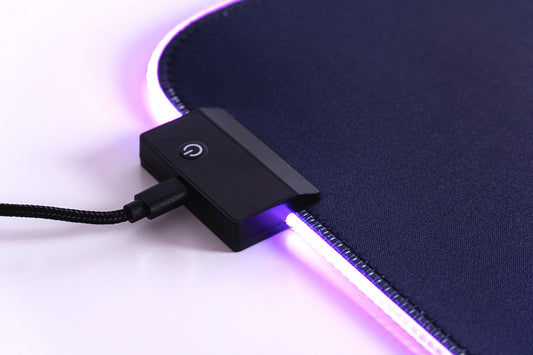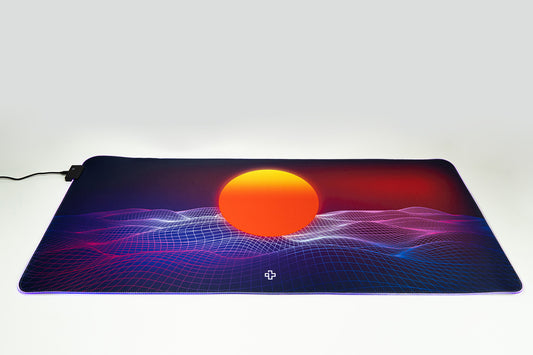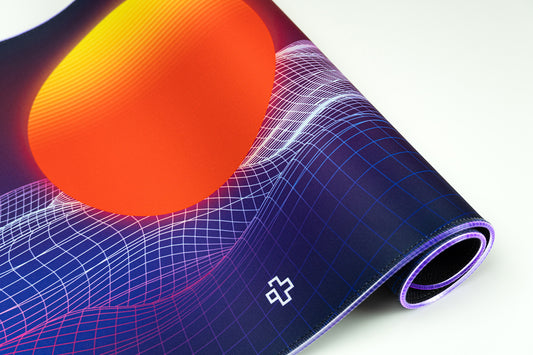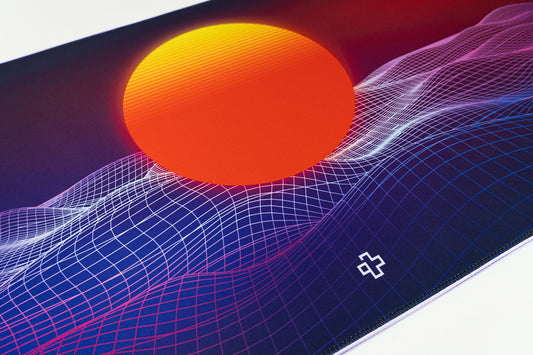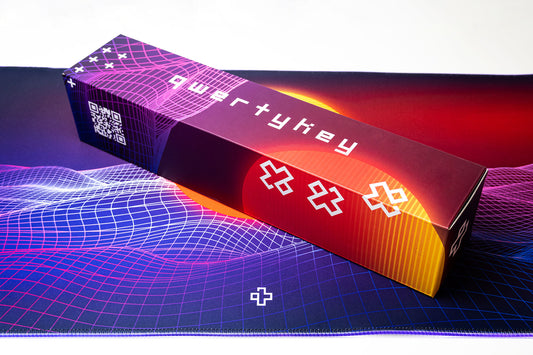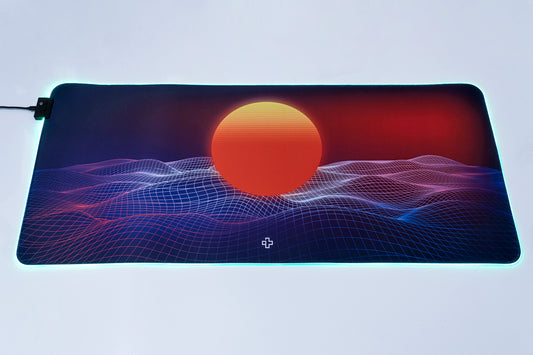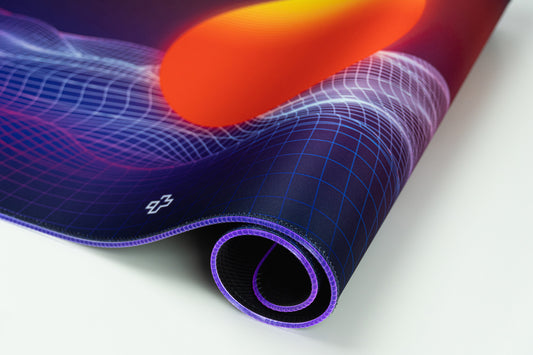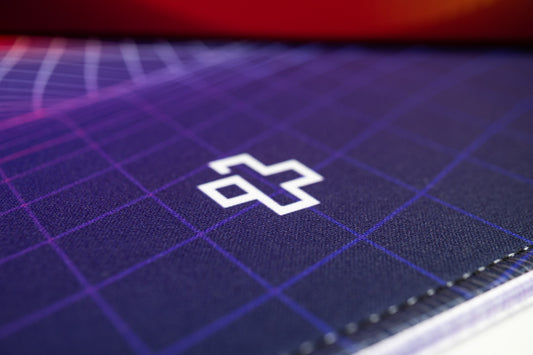 Deskmat Mousepad QwertyKey RGB CyberWave 4mm stitched edges
Thank you! As soon as it is back in stock, you will be notified by email!
Error. Please try again!
Notify me by email when it's back in stock!
Technical specifications
Waterproof (water resistant - it can be washed, but it will lose its water resistance).
The bottom is made of rubber for a better grip
Sewn edges
The upper part is made of premium canvas
900x400x4mm
Software for RGB customization (coming soon)
Custom design QwertyKey
Foarte mulțumit
Un deskmat foarte tare, nu m-am asteptat la o asemenea calitate,vine aproape perfect pe suprafața mesei,are niște cusuturi foarte dar foarte frumoase.
IG : denis_meli2.0
Intrebare
Il poti baga la spalat sau se strica rgb-ul?
Salut Radu.
Pentru a prelungi durata de viață a acestuia, este important să-l spălați cu atenție, folosind un burete și apă caldă, și să evitați atingerea părților electronice. Pentru o mentinere curata a acestuia, va recomandam curatarea lui cu o rolă de scame când observați ca este murdar.
De asemenea, este important să știți că deskmat-ul pe care l-ați achiziționat este impermeabil din fabrică. Cu toate acestea, dacă îl spălați, stratul de impermeabilitate inițial poate dispărea. Prin urmare, vă recomandăm să fiți foarte atent atunci când îl curățați și să evitați utilizarea substanțelor chimice sau a produselor de curățare puternice.
Review
Un deskmat excelent din toate punctele de vedere: iluminare RGB, mouse-ul se misca foarte bine pe suprafata acestuia, iluminare, sunetul tastaturei asezate pe deskmat, etc. Abia astept software-ul de configurare RGB!
Review
Excelent deskmat si luminat uniform pe toata lungimea. A inlocuit cu succes un Razer Goliathus Chroma Extended (da, cel mai mare si mai tare de la Razer) din cauza problemelor de iluminare uniforma.
Abia astept soft-ul de configurare RGB . Aveti vreun interval de timp estimativ? Se va putea configura pe zone?