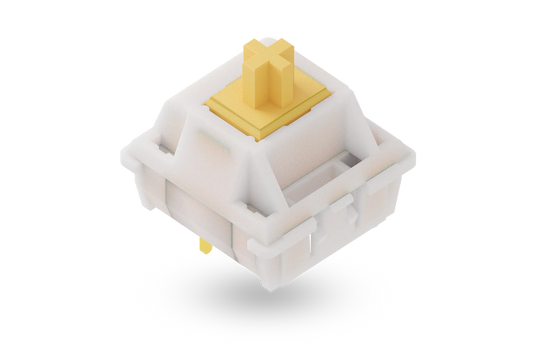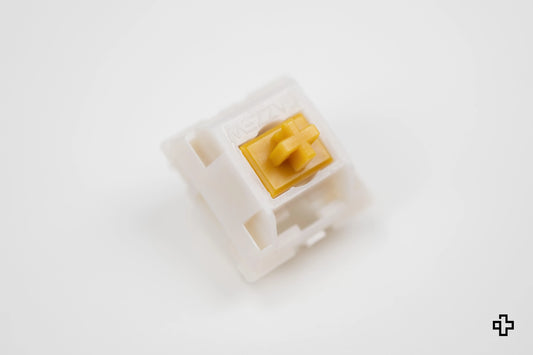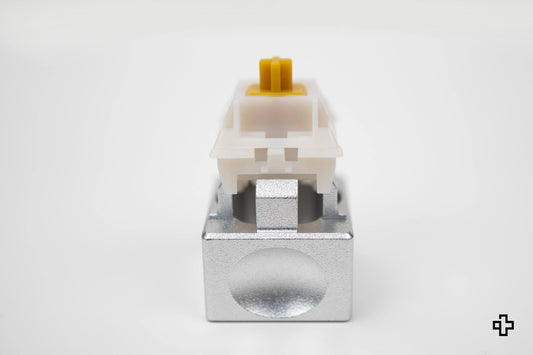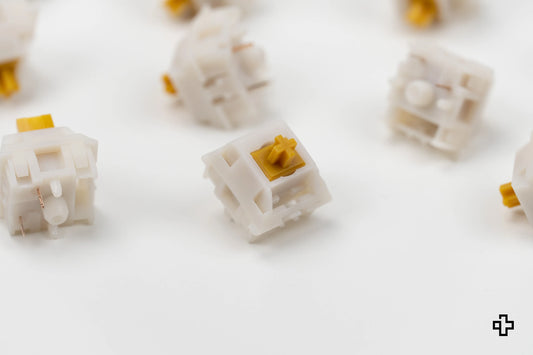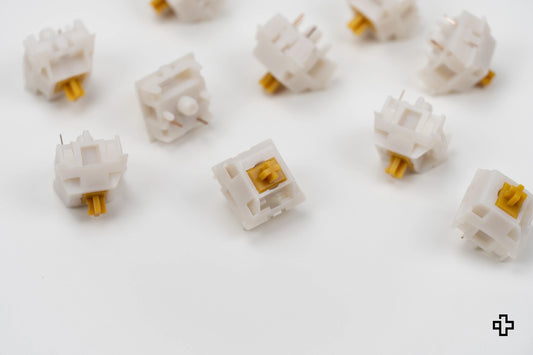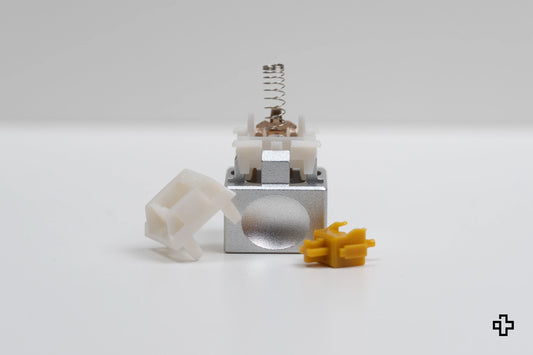 Gazzew Boba White U4T Thocky
GAZZEW Boba U4T este unul dintre cele mai bune switch-uri tactile pe care le puteți obține în prezent pentru tastatura dvs. mecanică. Combină o senzație tactilă smooth cu un profil de sunet profund si thocky.
Disponibil in 65g (Bottom-Out Force)

Tip switch: Thocky Tactile Switch

"D" Bump Profile 

PCB Mount (5 Pin)

Prelubrifiate putin pe baza arcului si pe leaf.

Arcuri coreene din oțel inoxidabil
The tactile I've been looking for
I've been fiddling around with switches for some time, trying to figure out which one is closest to the sound and feel I was looking for. After Holy Pandas, I was about to resign on tactiles and settle for Gat Black Inks v2s (not that settling on these is a bad decision by any stretch).
But then these deep, smooth and bumpy pieces of plastic made their way into my keyboard. Oh, my fingers are in tactile heaven and my ears are acoustically massaged with every key press. Highly recommend lubed, cause they deserve some love.
A good switch
In my opinion these switches don't have enough factory lube on them to be honest I couldn't even feel it. I lubed them with krytox 205g0 lightly on the sides and the stem after that they sounded and felt awsome. If you decide to buy this switch I strongly suggest to have a lube ready for it and maybe some films. Overall they are really nice and have a thocky sound after being lubed.